Are you a parent looking for a fun and flexible home-based business opportunity? Then you may be interested in acquiring a Families Magazine Franchise.
Families® is an established magazine franchise with a proven history and track record dating back 30 years. Families® trail-blazed the free parenting magazine model and is a leader in the field. By joining the Families® Magazine Franchise you are buying tried and tested business practices and a complete package of resources to run your business.
Many existing franchisees have been with them for more than 10 years but they do decide to move on sometimes… When they do, they achieve great returns from selling their business.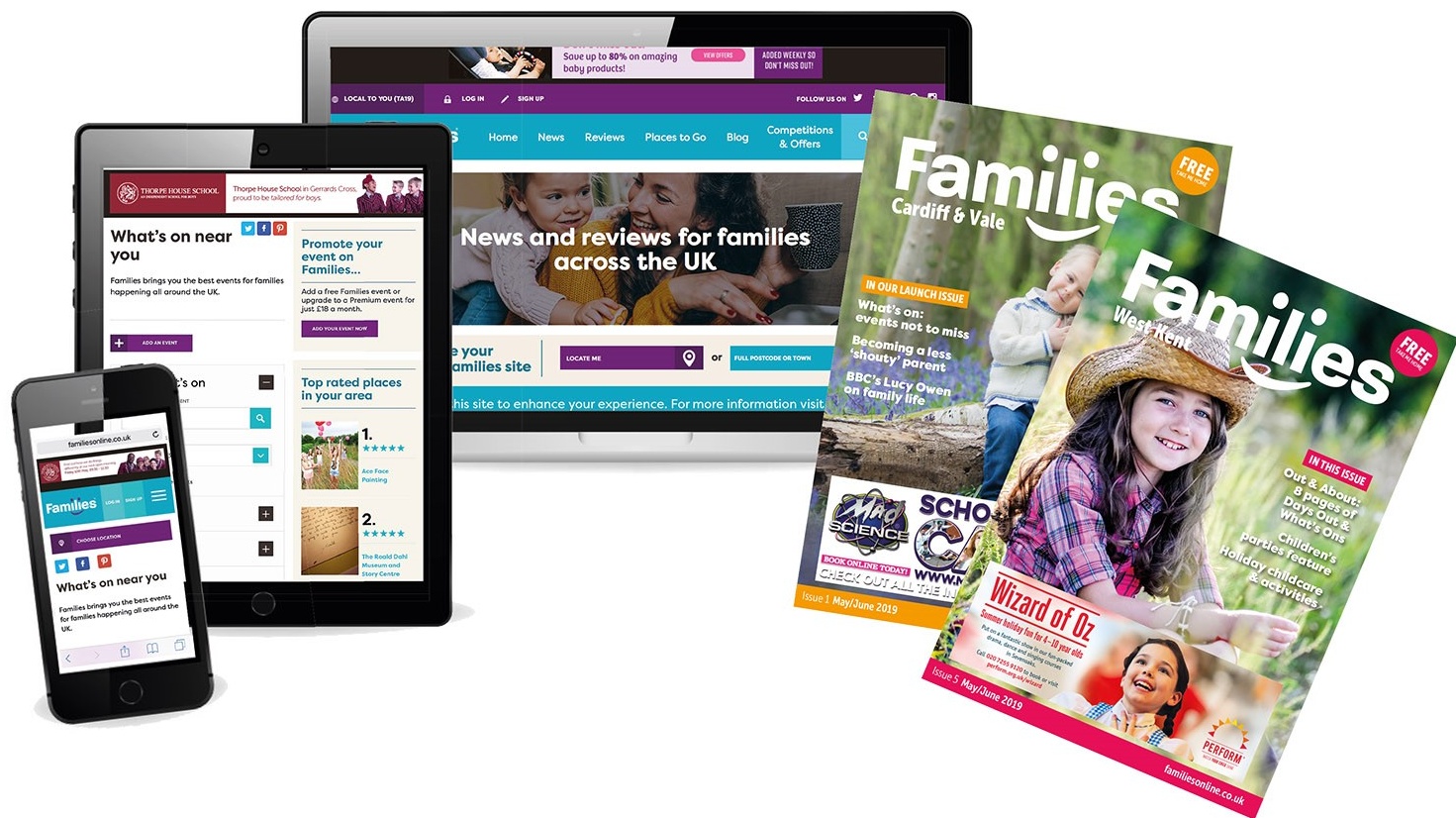 The Families® Magazine Franchise Opportunity:
Families® Magazine provides franchisees with a rewarding and flexible home based business which will increase in value and provide a regular income.
Franchisees provide their local community with a free bi-monthly magazine which is so relevant to parent readers that it has become a much-sought-after community resource.
The magazine offers local businesses a highly targeted way of marketing to local parents via print, online and social media.
The role of a Families® Magazine Franchisee:
Selling advertising to local businesses.
Creating a vital, interesting local publication which will hold the interest of readers
Undertaking all aspects of publishing the magazine including selection of articles and imagery, editing, working with a designer on lay out, proofing and uploading to print
Distributing copies of the magazine via a network of distributors to places such as schools, libraries and pre-schools
Marketing your business and magazine via social media platforms
Families® magazine is published 6 times a year so works on a 2 month production cycle.
During the first month, a typical day will include telephone work and email correspondence with advertising clients, and sometimes face to face meetings, to secure bookings.

During the second month, franchisees compile details of local events and activities of interest to pre-school and primary age children, produce and edit articles and select images.
Franchisees also work with a designer to get the magazine ready to go to print and then managing distribution.
As franchisor, Families® provide a wide range of well researched and interesting articles on subjects relevant to parents, free of charge to franchisees. Franchisees do not have to use these, but can if they wish.
No experience needed
Franchisees will need to have sales experience or a natural disposition for sales and a willingness to embrace it. They will also need:
The ability to build and maintain relationships
Good written and oral communication skills
Motivation and drive to grow your Families® Parenting Magazine Business
Interest in what is going on for families in your community
Good organisational skills and attention to detail
You can choose your own hours

Running a magazine is not a part time role, but it is a flexible one. An average franchisee works 25 hours per week but much can be done outside of office hours.
Most franchisees are parents who want to manage the care of their family whilst working and earning. Greater time input is required for launch titles, but most franchisees are able to organise their work schedule to take time off with their children during school holidays.
Comprehensive training and support provided
Training is of vital importance at Families®, both for their launch magazines and their established franchisees and they offer a comprehensive package across sales, publishing, marketing, website and social media.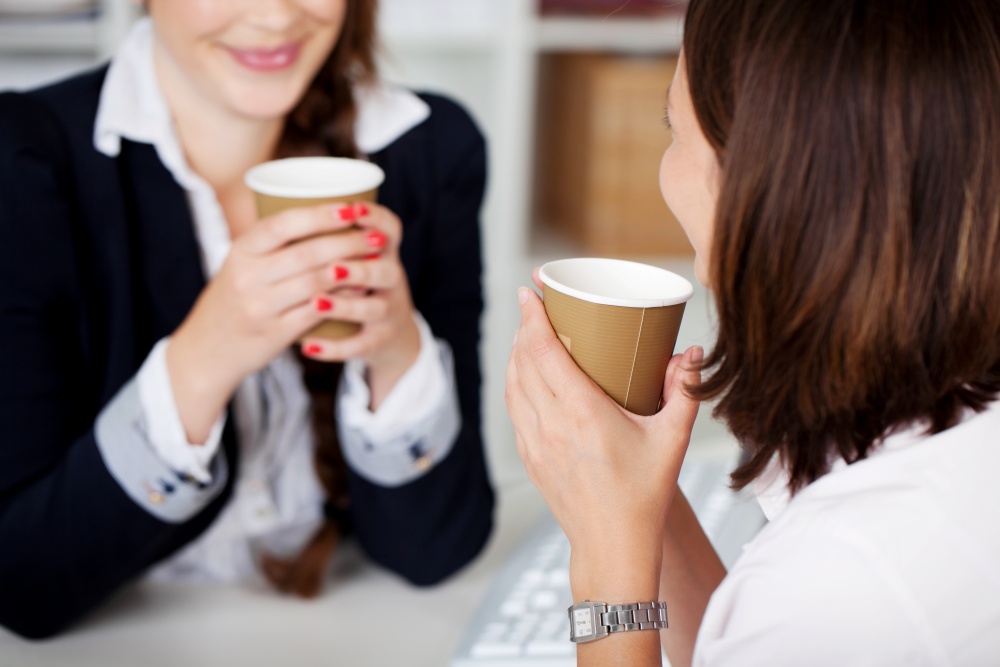 Families® also offers a strong central advertising team selling regionally and nationally and revenue from this activity contributes significantly to the revenue of franchisees.
Families® is also the only brand of its kind to offer each new launch franchisee over 200 hours of sales expertise from a media sales professional, selling advertising into the launch title over its first year.
This means new magazines make a profit from day one and there are no working capital costs to franchisees.

Franchisees also benefit from the experience and dedication of the Head Office team which provides, friendly, highly-responsive and bespoke support and training for each individual franchisee.
The Investment:
The entry price for running your own Families® Parenting Magazine Business ranges from £4,000 to £12,500 + VAT depending on location.
Families® believe in matching the purchase price to the opportunity and that's why they have different price points for different territories.
Not only that but between 75% and 100% of what you pay is invested back into your business in the first year, in sales hours, mentoring, covering print costs, training and much more.
Franchisees receive:
Sales and mentoring support from a professional media sales agent selling advertising into your magazine for the first 12 months of its life
A wealth of working documents and their unique, specially created, software package for use to run your business.
Full induction and training programme, including sales training.
Access to regular training days, business growth workshops and in-house support.
National/regional sales bookings via their franchisor sales team and cross-sales from within the group.
Access to high-quality articles and features to help you broaden the local content you create.
Access to bespoke advice and support from their Head Office.
The support of a friendly and supportive community of Editors.
Find out more about the Families® Magazine Franchise and running your own successful Parenting Magazine Business.
Click below now!

What

Our Franchisees Say

Being a Families® franchisee provides flexibility around family life and variety – writing (which I love), selling and admin. Not only that, you are working for yourself – no boss and no office politics.Claire Bottomley, Leeds

I have the flexibility to be there through school holidays or when one of the children is ill. I even get to include my children in my work as we review local shows, classes, parties and activities.Jayne Keep, Manchester and Cheshire

My publications are going from strength to strength and my turnover has grown almost 30% between 2017 and 2018.Rebecca Carr, Hampshire West, Hampshire North, East Kent
Why

Choose Us

Superior start up package including over 200 sales hours from a media professional

Make a profit from first issue!

A "family-feel" network
Related

Franchise Categories
Related

Franchise Types