TotalFranchise Forthcoming Franchise Events
See details of all forthcoming franchise events providing you with an excellent opportunity to attend FREE open days and learn more about the franchises that interest you.
Now, you will never miss an opportunity to meet a franchisor you'd like to learn more about. Through the TotalFranchise 'Franchise Events' section, franchisors tell you about FREE franchise events that they have coming up, so you can learn more about the franchises that interest you.

Franchise Events require booking, so do ensure you use the booking form alongside the event details to make contact with the franchisor and book your place (franchisors may need to contact you for preliminary discussions before you can attend the event or an application form or questionnaire may need to be completed).
December 2021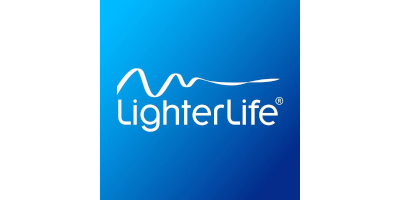 9th December 2021
Find out more about the LighterLife Franchise opportunity by joining their live Zoom Meeting. During the session they will explain everything about the role, training, support they offer and the earning potential. The sessions lasts for one hour, the first 30-40 mins is the presentation followed by time for any questions you may have.
Forthcoming

Events
December 2021
Mon
Tue
Wed
Thu
Fri
Sat
Sun
1
2
3
4
5
6
7
8
9Live Zoom Meeting
9th December 2021


10
11
12
13
14
15
16
17
18
19
20
21
22
23
24
25
26
27
28
29
30
31
January 2022
Mon
Tue
Wed
Thu
Fri
Sat
Sun
1
2
3
4
5
6
7
8
9
10
11
12
13
14
15
16
17
18
19
20
21
22
23
24
25
26
27
28
29
30
31
February 2022
Mon
Tue
Wed
Thu
Fri
Sat
Sun
1
2
3
4
5
6
7
8
9
10
11
12
13
14
15
16
17
18
19
20
21
22
23
24
25
26
27
28
March 2022
Mon
Tue
Wed
Thu
Fri
Sat
Sun
1
2
3
4
5
6
7
8
9
10
11
12
13
14
15
16
17
18
19
20
21
22
23
24
25
26
27
28
29
30
31
April 2022
Mon
Tue
Wed
Thu
Fri
Sat
Sun
1
2
3
4
5
6
7
8
9
10
11
12
13
14
15
16
17
18
19
20
21
22
23
24
25
26
27
28
29
30
May 2022
Mon
Tue
Wed
Thu
Fri
Sat
Sun
1
2
3
4
5
6
7
8
9
10
11
12
13
14
15
16
17
18
19
20
21
22
23
24
25
26
27
28
29
30
31