Commerical Cleaning Franchise
Invest in a Commercial Cleaning Franchise with low risk and high profit with the NIC Services!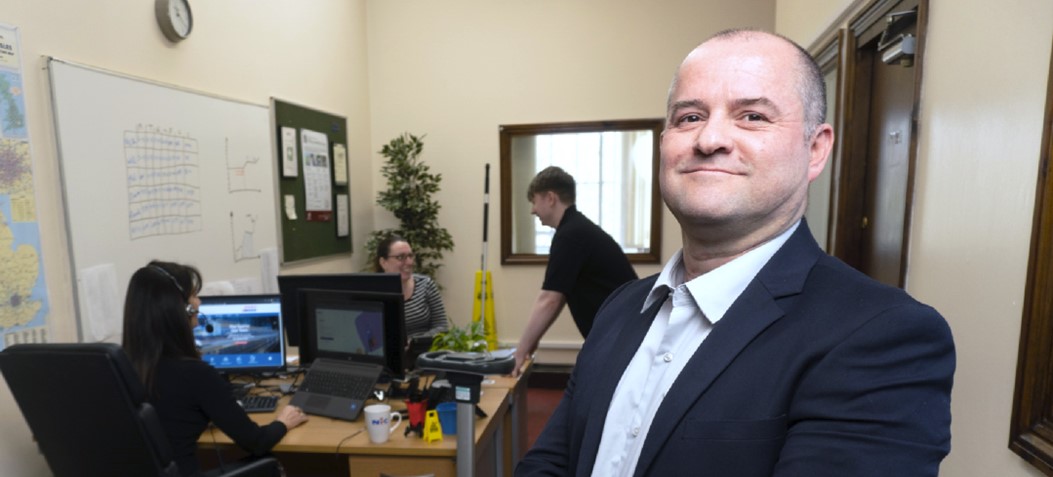 "I'm building a £2m+ business with 120+ operators overseen by my management team."

Build a recurring income | Be Your own boss | Grow an asset to sell
Commercial cleaning and facilities management is a vast sector with continuous demand where you manage the needs of your clients, combining your team and the latest tech to deliver the bespoke mix of services their premises require.
Unlimited potential: NO territory restrictions
The NIC Commercial Cleaning Franchise has a refreshingly different approach: guiding, supporting and encouraging you to build a larger business, without restricting you to only operating in a small local territory. You can even utilise other franchisees located around the country to deliver your furthest contracts. Win-Win.
Additional income streams from multiple FM services
Your team will deliver the range of repeating relatively simple services, enabling you to build a contracted recurring income. Forge deep client relationships, while continually adding more contracts to grow an asset to sell in the future, all while enjoying a stable monthly income.
The latest cleaning science, tech and robotics
Benefit from the wider group's experience and buying power to leverage the latest tech to save your cleaning operatives' time and energy, enabling your NIC Franchise business to have a competitive advantage and to maximise profitability with the SME markets you will serve.
No experience needed: 1-2-1 business mentoring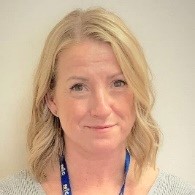 We believe we provide franchisees the highest level of personal guidance and support of any established franchise in the UK. Typically, each of our full-time Business Development Managers works 1-2-1 with five franchisees; providing ongoing coaching, guidance and support on every element of their business. The support changes as the franchisee confidence grows - it really works.

Jo Lock, BDM & Franchise General Manager (and former NIC franchisee)
Financial and business
planning guidance
Field support with winning
and setting up new
clients

Stay up to date with evolving
tech, processes HR and H&S
Why choose an NIC Commercial Cleaning Franchise?
A market-leading brand for your business
Established over 50 years ago, the NIC Services Group has a team of over 10,000 people, serving the UK's biggest brands. NIC Local benefits from the brand, accreditations, systems, tech and buying power, to target the higher-margin SME market.
Administrative support
NIC know how to make it easier for you, so you can engage the departments of the group's vast head office team for supporting your business with functions such as administration, invoicing and credit control giving you valuable time to work on, not in, your business.
Daily Contract Cleaning – a necessity, not a luxury
With 80% of NIC's customers being contracted to regular, often daily, cleans our franchisees businesses remain largely unaffected by seasonal or economic influences. Whilst many other sectors are struggling in the current environment NIC's services have become even more valued.
Your role changes as you grow
Initially you can work from your home office, focusing on growing your contracts, with the constant support of your BDM's 1-2-1 guidance for every element of your business. This will enable you to learn and grow in confidence as you work together.
Once your business is established your role elevates to leading your management team, who will oversee your operators. This will free you to focus on maintaining and building client relationships.
Lead your small




management




team in your office

Oversee operational




activity in your




business

Check-in with your




supervisor and




operatives on sites


The NIC Commercial Cleaning Franchise Investment:
START
GROW
SCALE-UP
ESTABLISHED
BUILD BIGGER
Start your
business, win your first contracts and grow your cleaning team
Grow your business, employ the first member of your management team
Scale-up, adding more team members; focus on the areas of the business you enjoy

Enjoy a healthy work-life balance – your hard work early on is now paying off

No territory limits means no limits on your growth, and when you're ready, sell your portfolio
0 - £150k
c.£150K-£300K
c.£300K-£500K
c.£500K-£1M
c£1M-£4M+

Could you run your own NIC Commercial Cleaning Franchise?
NIC Services Group is one of the UK's largest Contract Cleaning and Facilities Management businesses. Despite their size, with NIC still being family-owned and operated, they are able to retain the culture of a small business where people really do matter.
And with no territory restrictions, you won't ever run out of target clients!
NIC have great relationships with the franchise departments of the major high street banks, who have a strong appetite to lend 70% of the start up costs. With a total investment of circa £45,000 including working capital, you will need to invest in the region of £14,000 from your own resources, with bank funding for the rest.
Build from a fresh start, or invest more to buy an existing portfolio. You won't just build a healthy recurring income with your own NIC Franchise business, you will be creating an asset to sell in the future.
Find out more about running your own NIC Commercial Cleaning Franchise. Click below now!
What

Our Franchisees Say

I have grown my business to over £700,000 since joining NIC.Rob Hampton

The commercial cleaning industry is a very lucrative market with high return on investment and continual year-on year growth.Nusrat Ali

We really enjoy running a franchise, especially being your own boss and the independence that brings.Kerry Miller
Why

Choose Us

Comprehensive training & on-going support programme

Huge market potential – industry worth over £8.8 billion

Over 50 years of industry experience and over 20 years of franchising experience
Related

Franchise Categories
Related

Franchise Types