Children's Crafting Franchise
Run your own exciting and extremely rewarding Children's Crafting Franchise in your local community!
Established in 2014, Go Fly Your Kite have developed a fantastically successful Kite design workshop business, earning many accolades along the way. One of the proudest achievements is being invited to take part, in a collaboration with Ukraine primary schools, in the Eurovision Euro Festival held in Liverpool in May 2023.
Go Fly Your Kite were one of 24 submissions selected from 700 entrants to take part in the cultural festival, delivering kite design workshops to around 1000 children. During the session, they designed and built their own bespoke kites to fly simultaneously in both Liverpool and Ukraine.
The Go Fly Your Kite Children's Crafting Franchise: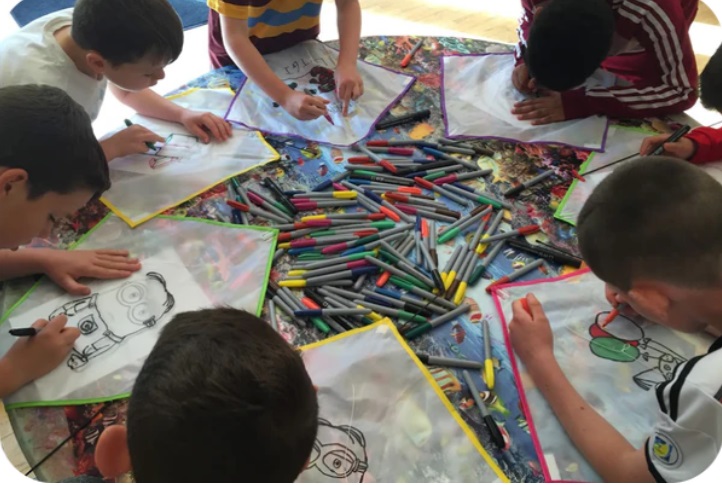 Children can create, design and construct their own kites and then fly them at the end of each workshop. Franchisees deliver a range of workshops including literacy and cultural themed workshops, in addition to art-based classes which focus on the development of art skills which helps enhance self-esteem and confidence.
Working with primary schools through Science Technology Engineering and Mathematics (STEM) content it enables fun through learning, art, science, social interaction and exercise.
Go Fly Your Kite will train and support you in approaching a wide range of target audiences:
Primary Schools
Science Festivals and activities
Themed Events
Museums
Leisure Centres

Youth Clubs
Local council led activity sessions
Organisations that host managed events
Birthday Parties
Corporate Team Building
The list is almost endless. All of the materials to plan and run the events will be provided to you.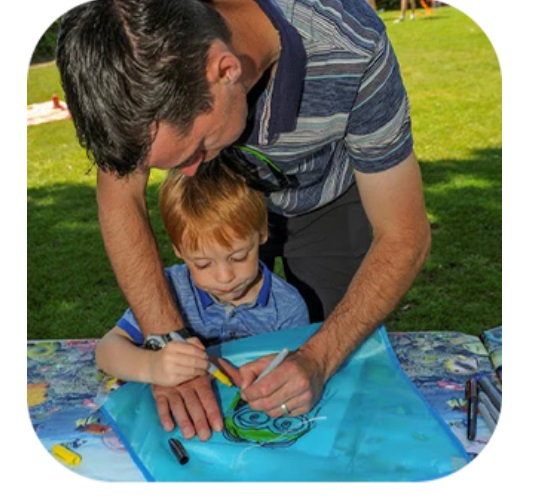 You can even create your own bespoke themed events. Go Fly Your Kite will prepare the session materials. There is no mess no fuss, you design a kite not make a kite.
Go Fly Your Kite's training will enable you to deliver the events yourself. You will need to plan ahead, order plenty of materials from them in advance, manage your customer relationships and manage the revenues.
Typically, for schools and similar you will be looking to run 2 or 3 sessions at the same venue throughout the course of a day to make it most economical and efficient for both you and the venue.
How much can you earn?
In any business the success, and therefore earnings potential, is of course dependent on the effort and work you put into it. Go Fly Your Kite will share detailed earnings estimates based on their own experiences once they have had an initial conversation with you to understand your own circumstances. At a headline level, earning estimates are as follows:
| | | | |
| --- | --- | --- | --- |
| | Base Level | Typical Level | Prime Level |
| No. of workshops | 120 | 220 | 320 |
| Revenue | £30,750 | £56,350 | £82,000 |
| Net Profit | £17,570 | £33,606 | £50.812 |


The Investment:
The total investment to become a Go Fly Your Kite Franchisee is £9,500 (no VAT is currently payable). Franchisees will receive a comprehensive franchise package including:
Operational
The licence to operate the Go Fly Your Kite Franchise for 5 years (renewable at no additional fee)
Full use of trademarks and branded materials
Supply of materials necessary to run the kite building workshops
Continual design of new workshop materials
Full operational systems and processes
Your own specific location page on the main website
Email address.
Advice and support on risk assessments and child protection regulation and compliance
Marketing
Social media content
Support with approaching schools and local authority led locations
Marketing materials
Branded clothing
Proactive marketing campaigns in your territory
Website enquiries for your territory or through their national connections directed to you
Training
Franchisee training on all workshop materials
Training during live workshops and then in your territory support
Presentation skills training
Training on all business processes and systems
Find out how you can run your own Go Fly Your Kite Children's Crafting Franchise.
Click below now!