Countrywide Signs Franchise
Estate Agent Sign Board Business

Join the leading management franchise opportunity servicing agency 'for sale' boards and other signage

As the UK's leading Estate Agent Sign Board Business, the Countrywide Signs Franchise can help you start and grow a profitable, multi-van business in your local area using their proven model and systems which provide outstanding.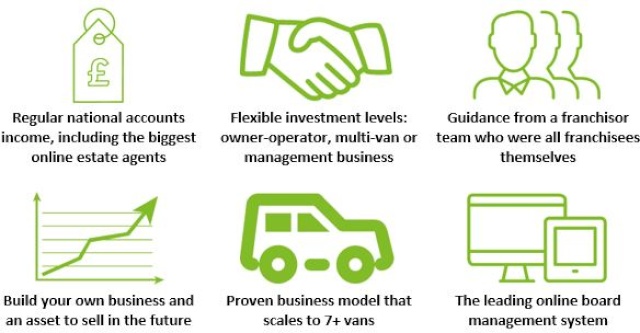 Proven, Scalable, Profitable
The scope is huge: you only have to look around to see the number of estate agency and business signs, they are everywhere! Countrywide Signs have strong relationships with both traditional and online agents, and their national account work – which is passed onto local franchise owners in their territory – increased by 30% last year.
The comprehensive training package, launch programme and ongoing support structure means you'll join the 96% of Countrywide Signs Franchise owners who make a success of their business – one of the best records of any UK franchise network.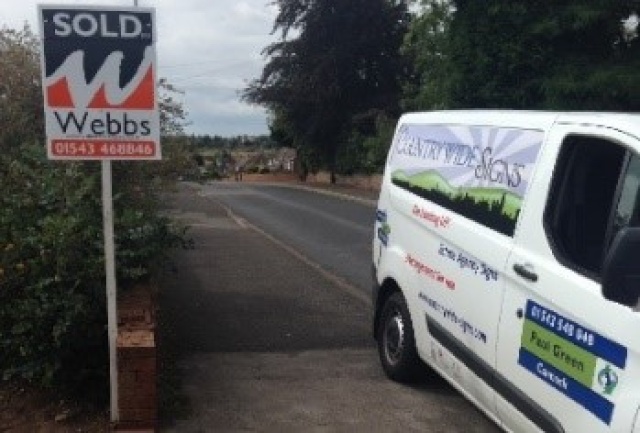 "No matter how high you get in employment, someone else is always profiting from your work. I wanted to have control of my own destiny, make my own decisions. I wanted to take a positive step to shape my own future.
Although I was impressed by the Countrywide Signs model and support systems, it was the people that swung it – they were so open and helpful."
Paul Green, Countrywide Signs Cannock
Financial Rewards

The Countrywide Signs Franchise model has two aims: to quickly generate cash flow to give you the lifestyle you want, and to grow as an asset to sell in the future, providing you with a long-term return on your investment. How quickly you get to this point is up to you…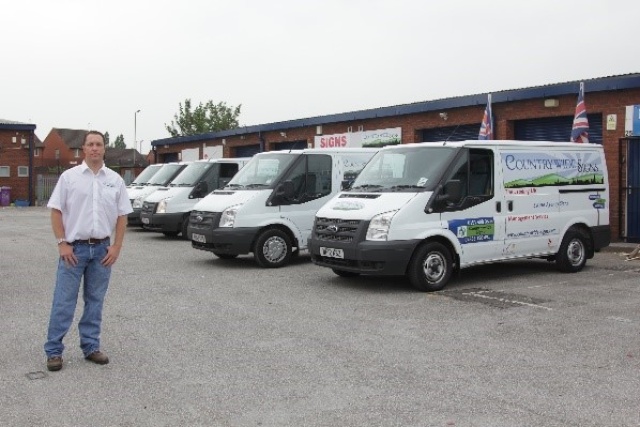 "My business is on track to generate more than £900,000 this year, with the high profit margins I was looking for as well as being flexible.
This is the perfect franchise for those who are hard-working and want a business that is reliable and easy to run."
Anthony Williams, Countrywide Signs Liverpool
On average franchise owners enjoy 60-65% profit on their turnover with a single van operation,and maintain high profit margins as their business grows to include multiple vans. With each Countrywide Signs van averaging £5,000-£6,000 per month in turnover, the potential returns are substantial!
Expansion brings significant rewards – Countrywide Signs have several franchise owners operating 7+ vans who enjoy turnover of £500,000+ per annum, with their top performer running multiple territories punching to break £1m next year!
Flexible Investment Options
Countrywide Signs offers exclusive territories, with a choice of size and investment levels for new start-up businesses:

* Even with a multi-van or management franchise,
you can start with one van and build up to a second van around 12 months later.
Find out about the Countrywide Signs Franchise and the opportunity to run your own Estate Agent Sign Board Business. Click below now!
What

Our Franchisees Say

This is the perfect franchise for those who are hard working and looking for a business that is reliable and easy to run.Anthony Williams

I would highly recommend a Countrywide Signs franchise to anyone who enjoys working outdoors and wants to be the master of their own destiny.Martin Attwood
Why

Choose Us

Countrywide Signs operate a centralised invoicing and payment system, allowing you to focus on the importants stuff

Countrywide Signs are a recognised IS09001 Certificate Company
Related

Franchise Categories
Related

Franchise Types