Bathroom Showroom Franchise
Run your own luxury Bathroom Showroom with the Ripples Franchise.
Ripples franchisees design and supply beautiful bespoke bathrooms for residential and commercial clients. They pride themselves on the exceptional quality of their products, expert design service and professional customer support they offer from their beautifully-appointed showrooms.
Ripples' founding partners have over 60 years industry experience between them and their verified franchise model has been successfully operating for over 25 years.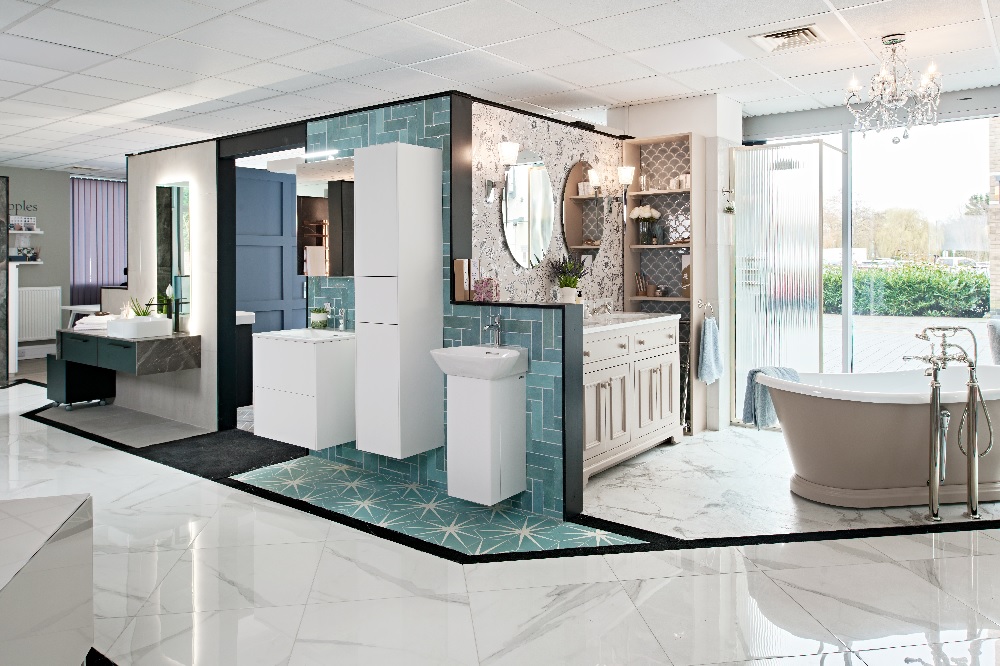 There are currently over 13 Ripples franchise showrooms in the UK, with Ripples franchisees winning some of the industry's most prestigious awards, including Master Retailer and International Designer.
Their network boasts an over 60 prestigious industry awards to date. Having been established for over 30 years, Ripples has risen to become one of the UK's most respected bathroom retailers, operating in a market projected to be worth over £1billion. Ripples franchisees consistently operate above industry-average gross-profit margins.
The Ripples Franchise Opportunity:
Ripples offers you the opportunity to build a successful bathroom showroom business, giving you the flexibility to involve your family and work around your home life whilst also being part of a genuine community with your fellow Ripples franchisees.
Ripples franchisees have a diverse range of skills and motivations from diverse backgrounds. To own a Ripples franchise, you do not necessarily have to have experience in the retail or bathroom sector, as the Ripples team will provide you with their tried-and-tested in-house training programme to help you build a successful business.
You will lead your showroom from the front, meaning how you engage with your customers, suppliers and team on a daily basis is an important part of the strength of your business.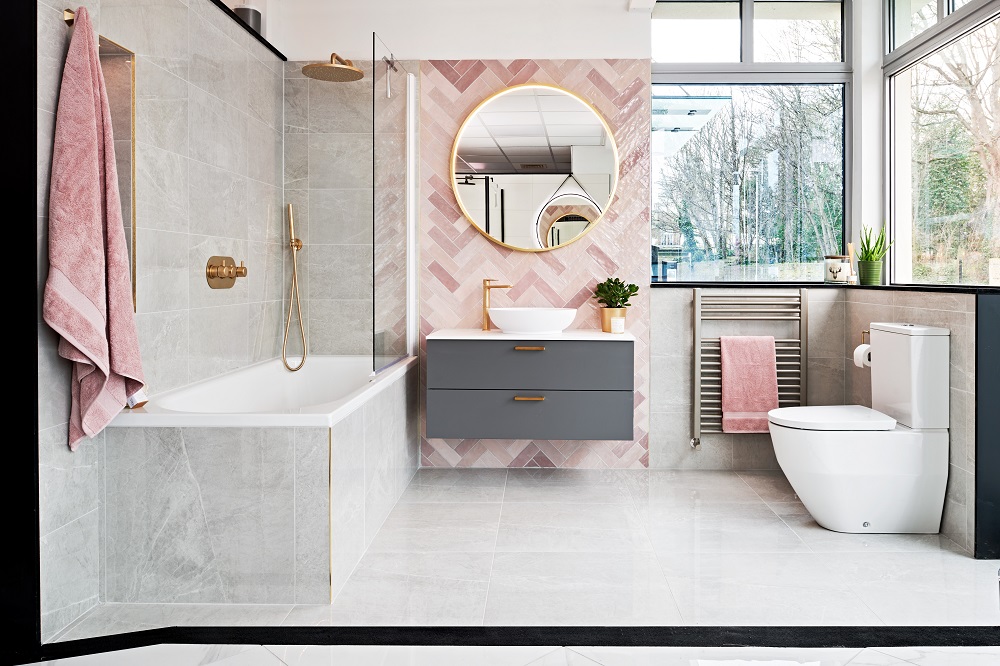 The Ripples team will be on hand to support you every step of the way, whenever you need them. The most successful franchisees are those who share Ripples' values and understand their dedication to being the very best at what they do
Being a Ripples franchisee is an incredibly rewarding role suited to individuals who:
Have excellent communication skills
Have management and/or sales experience
Can build excellent customer relationships
Are passionate about starting and growing their business.
Ripples are looking for great long-term partnerships with their franchise network, which quickly become professionally and personally rewarding for both pares.
Running a Ripples Bathroom Showroom Franchise means you will benefit from…
Industry leading gross profit margins
Substantial collective buying power
Instant recognition as an industry leader
Access to finance, sales and marketing experts at Head Office
National marketing plan, with daily leads sent to your showroom
Strong presence in the leading national interiors / lifestyle magazines
Managed buying terms
Operations manual as a source of reference
Annual conferences
Regional meetings
Ongoing training
Work that fits around your family and lifestyle
Successful business formula with potential to turnover in excess of £1m annually.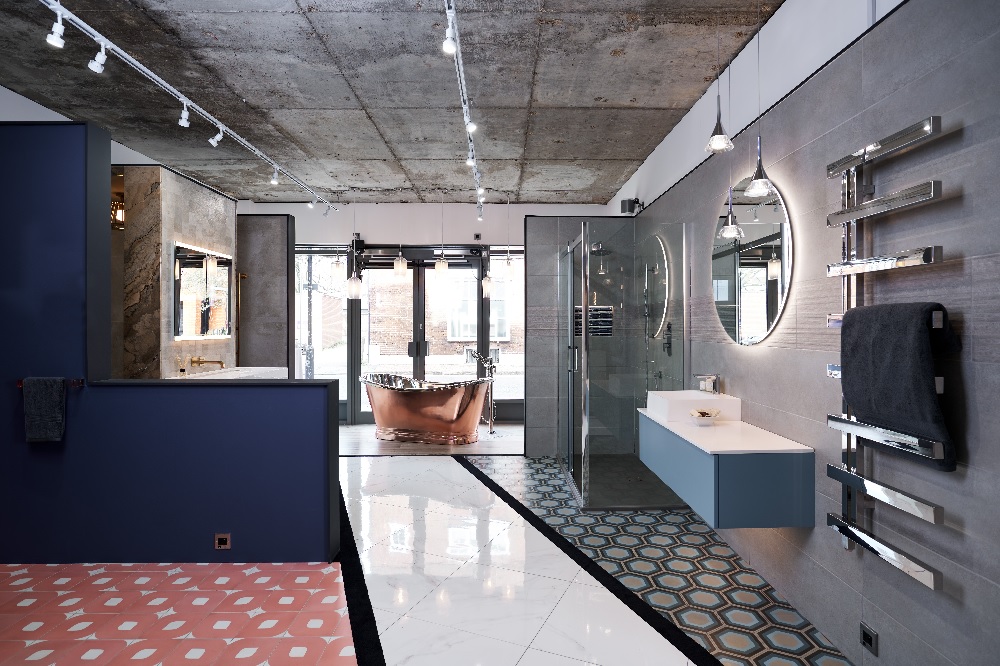 Support & Training:
Quality and service are synonymous to the Ripples brand, and they know it all starts with them. All new franchisees follow the comprehensive training programme, carried out at the flagship franchise showroom in Bath.
Over the course of two weeks, the Ripples Head Office team will cover all aspects of your business development and management, including:
Sales techniques
Product Range
Marketing and advertising
Quoting and pricing systems
Financials
Supplier management
Personnel management
The training and launch programme offered by Ripples, is designed to provide new franchisees with the confidence to run and manage their own busy showrooms, and is based on the experience and knowledge of the Ripples expert team, including their suppliers.
They will help you with:
Finding the right location for your Bathroom Showroom Franchise Business
Recruiting
Training
Improving financial performance
The latest arrangements for your next in-store event
Once trading, the Ripples Support Team will visit new showrooms weekly for the first two months, giving you the essential support to secure your foundation for success, while their national PR and marketing campaigns work on your behalf, guaranteeing clients come looking to you for their next bathroom re-design.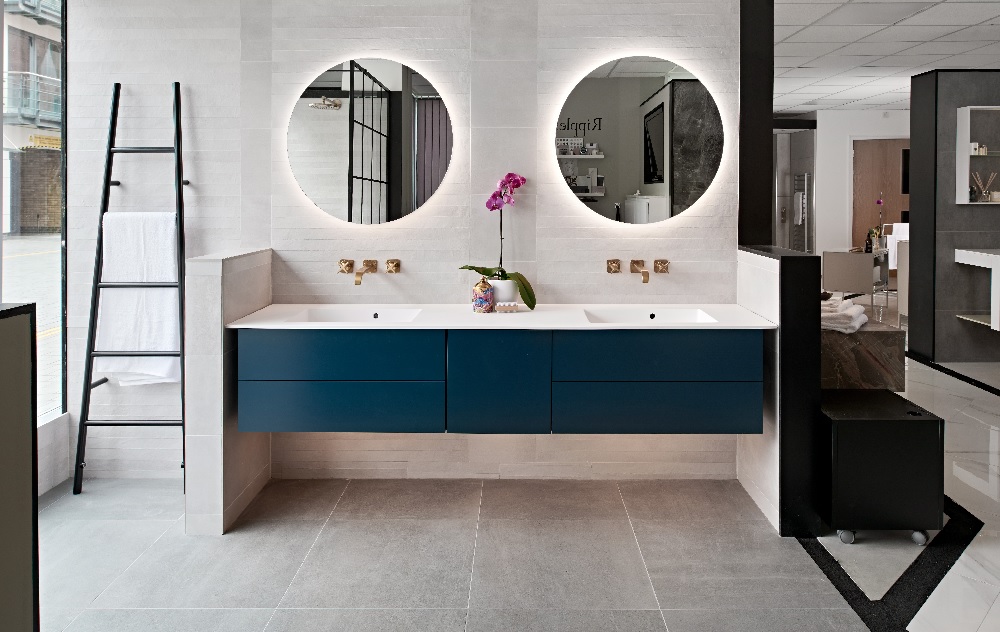 Your Investment: The Ripples Commitment
To run your own Ripples Bathroom Showroom Franchise you will need a minimum personal investment of at least £20,000.
Ripples are committed to ensuring your new venture is as successful as possible. As a result, their franchise fee includes:
An exclusive territory
Fully comprehensive training package
Your showroom designed by a Retail Specialist Architect
Free products for your showroom displays
Marketing launch and showroom grand opening support
One-week training programme for your employees
Management of buying terms from suppliers
Ripples operations manual and point of sale stationery for your showroom.
In addition to the list above, the Head Office team will visit your showroom every week for the first two months after launch, ready to provide hands-on support, wherever you need it.
Find out more about Ripples and running your own Bathroom Showroom Franchise. Click below now!
What

Our Franchisees Say

Ripples franchisees have high margins because of our buying power. Much higher than the industry averages.Martin Hammond, Franchisee

Would I buy the franchise again? Yes! In fact I have 3 already.Colin Payne, Franchisee
Why

Choose Us

Multi award winning franchise

Industry leading gross profit margins

Proven franchise model for 20 years
Related

Franchise Categories
Related

Franchise Types