the build it workshop Franchise
Construction Class Business
the build it workshop Franchise is a children's Construction Class Business, that allows young minds to explore their imaginations in a safe and fun environment.
the build it workshop is a place where children and parents can come to experience the social, physical, intellectual, creative and most importantly fun benefits of construction toys.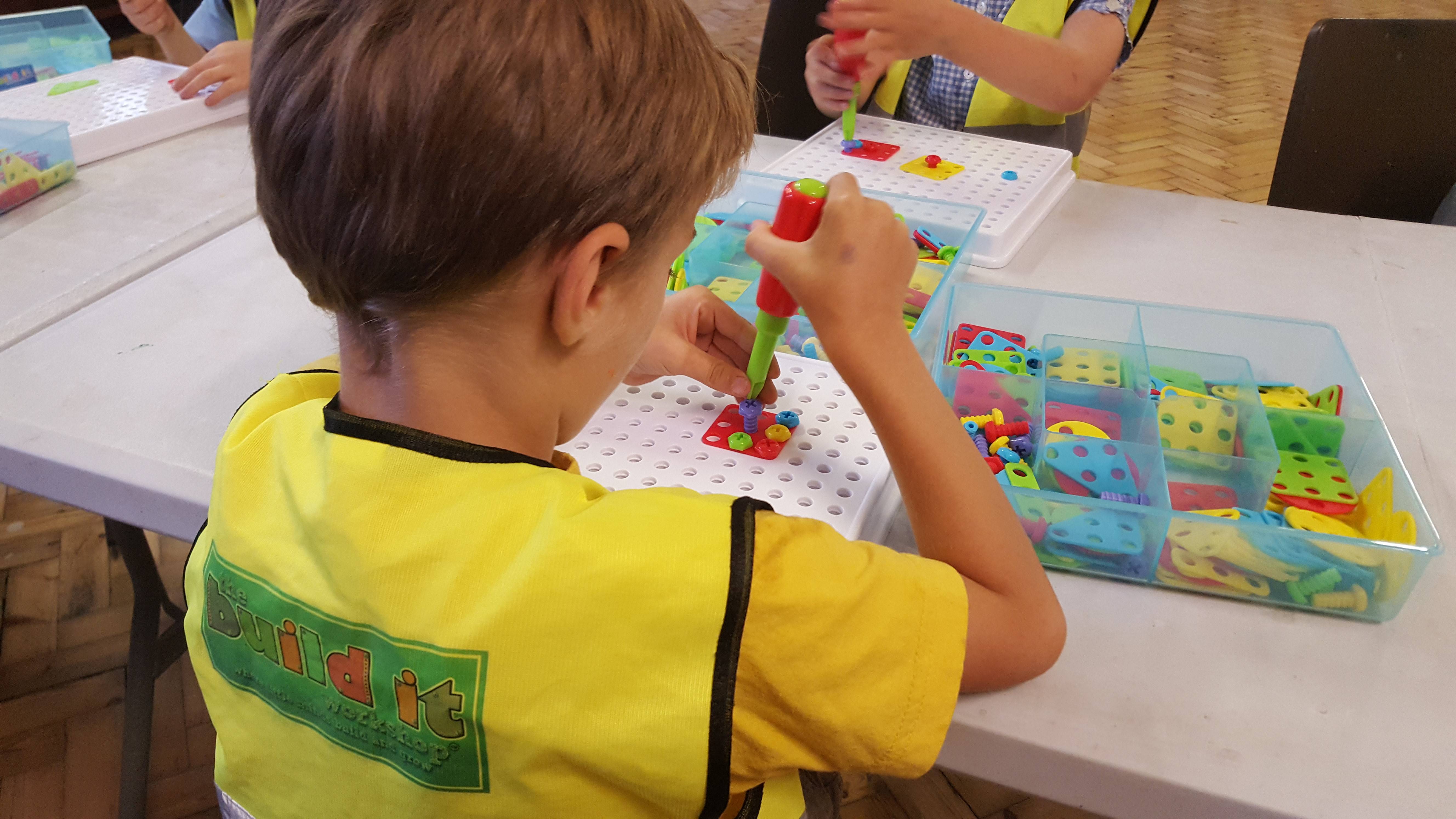 Construction toys are ideal for learning because they involve the child as a whole – the muscle movements, their discovery of how different materials feel in their hands and the way they think about spaces, shapes and how different types of building materials go and work together.
This is why at the build it workshop they build with a large variety of construction toys and materials. From Blocks, Bricks, Magnets and Marbles to Cogs, Gears Nuts and Bolts.
the build it workshop are passionate and dedicated to their programme, one that combines the benefits of construction toys with the benefits of a structured, fun, engaging environment, all designed to 'help little minds build and grow'.
the build it workshop Franchise Opportunity:
This is your opportunity to become part of the build it workshop family as a self-employed franchisee. the build it workshop is already a proven business with a proven model.
There are also many benefits to the build it workshop Franchise, these include:

The satisfaction of knowing you will have had a positive impact on the development of so many children is something that will stay with you for a lifetime.
Flexibility. Part-time or Full-time? It's your choice. A fully supported business that is able to grow with you. Open more sessions and employ.
There are very few jobs where you too will get something more than financial reward. Helping children develop and grow through the build it workshop is most definitely one.
Training and Support:
the build it workshop understand that starting a business can be a scary thing. But when you join their family they will be there for you. You will be able to contact one of the senior team via email or telephone whenever you like for help and support. They will also be on hand to visit you at your new site to offer guidance, advice and support.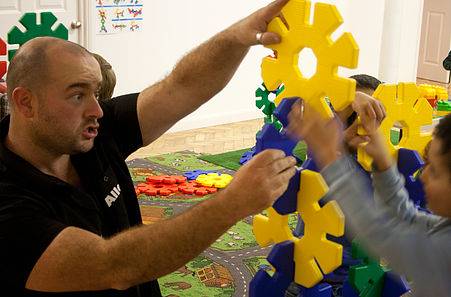 Initial training is undertaken in a comprehensive three day course covering all aspects of the build it workshop business.
This is broken into three simple areas:
Workshops – How to run an actual workshops
Business Management – How the admin works and what you need to know
Sales & Marketing – How to promote and market the business
In business as well as life none of us never stop needing a bit of help & support and it is their commitment to you that they will be there for you so you are never alone.
Earning Potential:
As a franchisee can you expert to earn around £36,000 per year for just 6 x 45 minute sessions and 1 party per week. That doesn't include the revenue of nurseries and holiday clubs!!
Is the build it workshop for you?
the build it workshop are looking for dedicated, motivated, passionate people who are genuinely interested in setting up their own Construction Class Business and achieving THEIR perfect work/life balance.

You will need to love working with children, have a creative spark, be confident, articulate and a good communicator. If this is you, then with their help and support, you WILL run your own successful business as a build it workshop franchisee.
It sounds like a common cliché, but your success is their success. And so, it is within their benefit that you get all the tools, training and support you need to comfortably and confidently run your own franchise of the build it workshop.
Find out more about the the build it workshop Franchise, the never seen before Construction Class Business! Click below now!