Become a qualified Independent Financial Adviser while you
run your new business.
The Joslin Rhodes Franchise is a Financial Advice and Planning Business for IFA's, (or people interested in becoming an IFA) that combines life coaching, financial planning and financial advice into one holistic, ongoing service.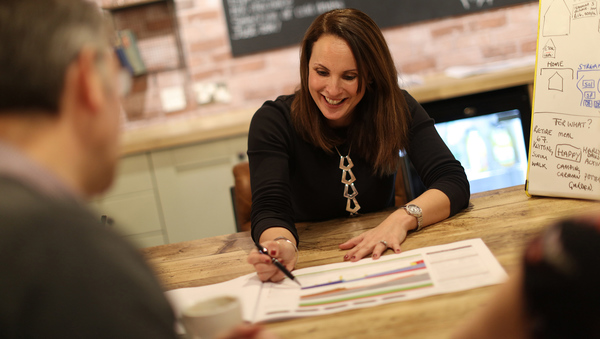 For over ten years Joslin Rhodes have become experts in helping thousands of people get the retirement they want. With a proven system that's been developed over many years by CEO and founder Neil Parker, the Joslin Rhodes Franchise powered by PlanHappy really is a model that works.
It's a way to show people what everything means and how they can make decisions on what to do with their assets. Essentially, it's about empowering people to get what they want. The PlanHappy process gives them this by calculating how they can use their assets to pay for the lifestyle they want.
The Joslin Rhodes Franchise Opportunity:
As a franchise opportunity that's unique, exclusive and not available through any other company, it's the UK's first financial planning franchise to include fantastic support, operational systems and a completely individual way for you to build your franchise business into a sustainable and recurring business income stream.
Through combining financial advice with lifestyle financial planning, Joslin Rhodes franchisees provide their clients with a complete retirement lifestyle plan, which includes costing for everything they want to do - from cruises to hobbies, essentially if they want to do it can cost for it.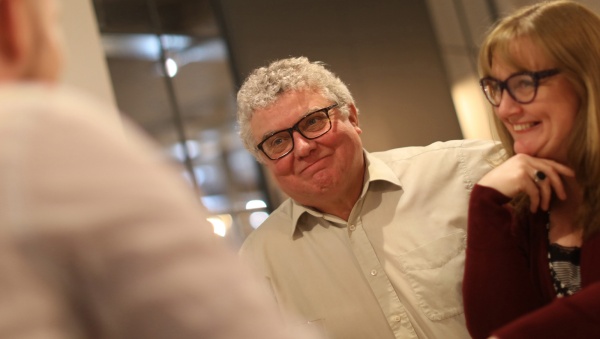 Joslin Rhodes are fully authorised and regulated by the Financial Conduct Authority, FCA, and hold the additional permissions to advise on Defined Benefit/Final Salary pension transfers. As a franchise partner with them, you will benefit from an abundance of knowledge, experience and a guaranteed business model to help you succeed.

Training and support:
As part of your franchise package Joslin Rhodes will pay for you to become a qualified Independent Financial Adviser, so you'll have a degree level Diploma in Financial Planning. They will also support you all the way through this process to gain your qualifications and set up your business, so you'll have everything you need to make it a success.
Your clients will predominantly be people approaching retirement and you will help them work out how to use their assets (including things like pensions, savings and investments) to help them achieve the lifestyle they want.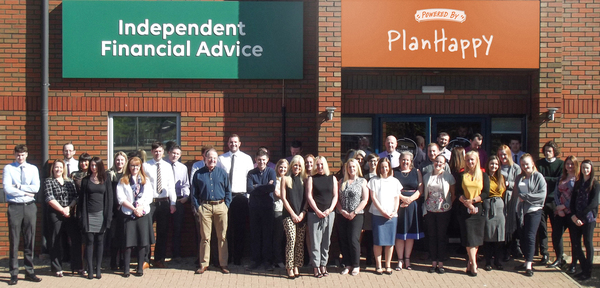 You will be supported by a team of 60+ people including; Paraplanners, Client Services, Client Onboarding, Business Support and Marketing professionals, who will do the background work so you can concentrate on the important stuff of building your business and your income.
In return for your investment you will get a whole range of tools, which they will fund and help you with including financial modelling, regulatory registration and compliance set up, FCA fees, professional indemnity insurance, back office financial work, administration, marketing support and much more.
Why choose the Joslin Rhodes Franchise?
Joslin Rhodes will be with you every step of the way, helping you launch, operate and grow your Financial Advice and Planning Business. The opportunity provides you with:
A PROVEN BUSINESS MODEL

Founded over 10 years in multiple location
Get a feel-good lifestyle business and real job satisfaction
Free yourself from corporate stress and politics

A RECURRING INCOME STREAM



Every new client provides you with ongoing revenue for managing their investments
Genuine six figure earning potential with est. annual income of £200K in just 2 years
Build real value in your business with the option to sell

COMPREHENSIVE TRAINING & ONGOING SUPPORT



Full training programme including regulatory and industry professional qualifications
All technical work is handled by dedicated teams at Joslin Rhodes HQ, leaving you free to focus on your clients
Marketing packages and support to generate sustainable enquiries for your business
Could you become a Joslin Rhodes Franchisee?


Franchise partners can come from any number of different industries and don't have to have a financial services background as full training is part of your package.
However, you will need to be someone who loves learning and using financial planning to help people get the retirement lifestyle they want.

Find out more about the Joslin Rhodes Franchise and running your own lucrative Financial Advice and Planning Business.
Click below now!
What

Our Franchisees Say

Don't be put off by the idea of a new field, if you enjoy meeting new people and helping them achieve the lifestyle they want, it might well be for you.

It's a very demanding career with lots to learn when you're starting out, but ultimately very rewarding. You really can help change peoples lives for the better.
Why

Choose Us

We will pay for you to become a qualified Independent Financial Adviser, so you'll have a degree level Diploma in Financial Planning.

Get a feel-good lifestyle business and real job satisfaction

Build real value in your business with the option to sell
Related

Franchise Categories
Related

Franchise Types