Introducing Mark and Liz Ryland, business owners and Mr. Electric Operators
After finding his job unfulfilling, Mark started to look for other ways to fully utilise his professional skills and also create more time to be with his family. That's when Mark and Liz embarked on new careers as owners/operators of Mr. Electric...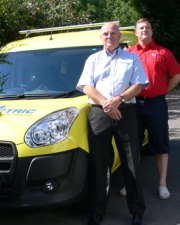 According to a report published by Alex Bryson and George MacKerron at the Centre for Economic Performance at the London School of Economics and Political Science, most people are unhappy and stressed while on the job.
Mark Ryland's experience working as an IT professional would certainly corroborate that claim. The long hours and boredom took their toll, and a few years ago, Mark decided it was time for a new career. That's when Mr. Electric changed his and his family's life.
"I sat down with my wife and she asked me why I wasn't happy at work, and where was I happiest. She pointed out that as an electrical engineer with an MBA, I ought to be running my own company," Mark said.
Mark found that even with a business background, the simplest solution to starting an electrical business and to get it running quickly was to look at franchising. Mr. Electric offered a turnkey business model, which was suitable for an start-up or an established business.
"Mr. Electric provided the support to help me run a business," said Mark. "I found out there is much to be learned from surrounding franchisees and other franchisees I met. There was also a lot of business support and technical support. I don't know how we could have got on without it to be honest."
Mark started Mr. Electric London South West in 2005, and his operation now includes four technicians, nine employees and five vehicles that serve a territory of 750,000 people. Mark's Mr. Electric is a true family business, incorporating his wife, and two sons. Since starting a Mr. Electric, the family has had more quality time together.
"Before I started a Mr. Electric, my typical day leaving for work would be about 6 or 7 o'clock in the morning, and an early day home would be half past six in the evening. I didn't get to see my family growing up," said Mark. "When we started our own business, Liz and I made a conscious decision to take our daughter to school every morning and pick her up in the afternoon. We are able to do that most days, now."
For Mark, he can feel challenged and passionate about his work running a Mr. Electric franchise. He attributes this to being able to make his own schedule and work on his own time.
If Mark and Liz's story interests you then click below to find out more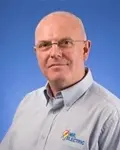 Beyond Theory: 5 Lessons for Achieving Real Results
Mark Ryland invested in his Mr Electric business, finding a balance between his future goal and past experiences. Combined with the training they offer, Mark's business goes from strength-to-strength.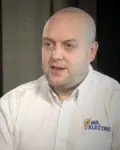 Lee Ives started his Mr. Electric business in 2011
Lee Ives has found the support from other Mr. Electric franchisees and the ability to lean on a franchise consultant to be an incredible help for growing his business.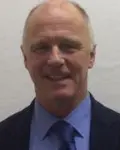 Jeff Longley joined Mr. Electric in 2008
The Inside Story – How Jeff Longley knew Mr. Electric was the right franchise
Why

Choose Us

The leading electrician franchise for ambitious entrepreneurs and trade professionals alike.

Enjoy the strength of a brand that makes it easier to win big commercial contracts, access key accounts and an in-house marketing set up that will increase your sales
Related

Franchise Categories
Related

Franchise Types