Expense Reduction Analysts Franchise
From property expert to profitable procurement
31st August 2012
Taking the step into self-employment, Jason Adderley joined Expense Reduction Analysts in June 2010 after 15 years working in property; first within a commercial agency then in development and investment, and lastly in refinancing and asset management.
Jason lives in the West Midlands with his wife and two young daughters. He is a Worcestershire Ambassador and runs a Property related networking group. In his free time, Jason is a season-ticket holder at West Bromwich Albion and is a huge fan of NFL, especially his favourite team, the Detroit Lions.
Making the transition into self employment
Once Jason had decided that he wanted to pursue a franchise opportunity, ERA stuck out to him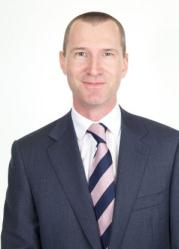 amongst other 'cost reduction' franchises.
"It was primarily because my focus in this business is to sell and manage programmes of work. I found, with other cost reduction opportunities, that you work as a 'lone silo' whereas I was looking to buy in to the expertise of a network, the depth and breadth of which ERA offers. My income and the success that I've had with clients has been driven by the expertise that is already in ERA, and I don't think that exists to such an extent in any other franchise offering."
Training and Support
Jason found the initial 5 week training to be extremely informative, forming a framework to follow once his business was up and running, but the learning doesn't stop immediately after training is complete. Jason explains:
"Throughout the first year, it's important that you regularly refer back to Group Office and also to your colleagues within the network for support and guidance. It shouldn't be seen as a 'single block', but something that is ongoing. There is always something new happening within your target markets and developments within cost areas that you should to be up to date with. Group Office is excellent at supporting that ongoing development."
Money matters
Now coming towards the end of his second year with ERA Jason advises that, as with starting any new business, you have to be realistic about the first year and ensure in advance that you are going to be able to manage financially without much of an income. But for those with the ability to plan ahead and the determination to achieving a long term financial goal, the earning potential of an ERA franchise opportunity is definitely worth-while.
"At the end of my second year, the earning potential is where I had hoped it would be, rather than where I thought it would be. I am finding that my current income is where I would have liked it to be next year, and getting towards where it should be the year after. That means that I could stand still, but still be very comfortable with the income that I am getting."
The benefits of being your own boss
A key attraction of an ERA franchise opportunity is the work life balance aspect, allowing you to plan your work around your personal life, as Jason does.
Planning is key for a successful new venture
Jason's advice to potential franchisees is to plan well in advance. Once he had decided to join ERA, Jason spent approximately 9 months in a planning phase allowing him to have his business set up and ready to go as soon as the initial training was completed.
"Planning ahead is vital. My business was incorporated and VAT registered with the office kitted out before I embarked on training. This allowed me to hit the ground running and begin signing clients within 3 months. The planning phase also helped me to secure and begin leveraging my network, talk to potential introducers of business and identify the initial target sectors I wanted to engage with."
"I am only answerable to myself! It has provided me with the flexibility to work until 11pm if I want to, or to take an afternoon off to go to the park with my daughter."
To find out more information about Expense Reduction Analysts franchise click below to request your FREE franchise information pack


Expense Reduction Analysts Franchise Case Studies