Local Business Success Story, Andover Jiggy Wrigglers
Every parent wants their child to have the best opportunities to meet their potential. The year 2020 has taken a lot away from new parents but one local business is determined to continue to offer a much-needed service throughout their local communities by transforming their home into a virtual and interactive studio setting.
Jiggy Wrigglers takes little ones and their parents on an exciting musical journey, which will help develop their sensory capabilities while offering a fun and social activity. The classes are for children age 0-5 and feature lots of games and activities set to music. One of the most important aspects is the support and social interactions, vital for new parents.
Being a new mum, launching a new business was probably not the first thing on her mind but for Alice Kew, attending a baby show in 2016 changed everything.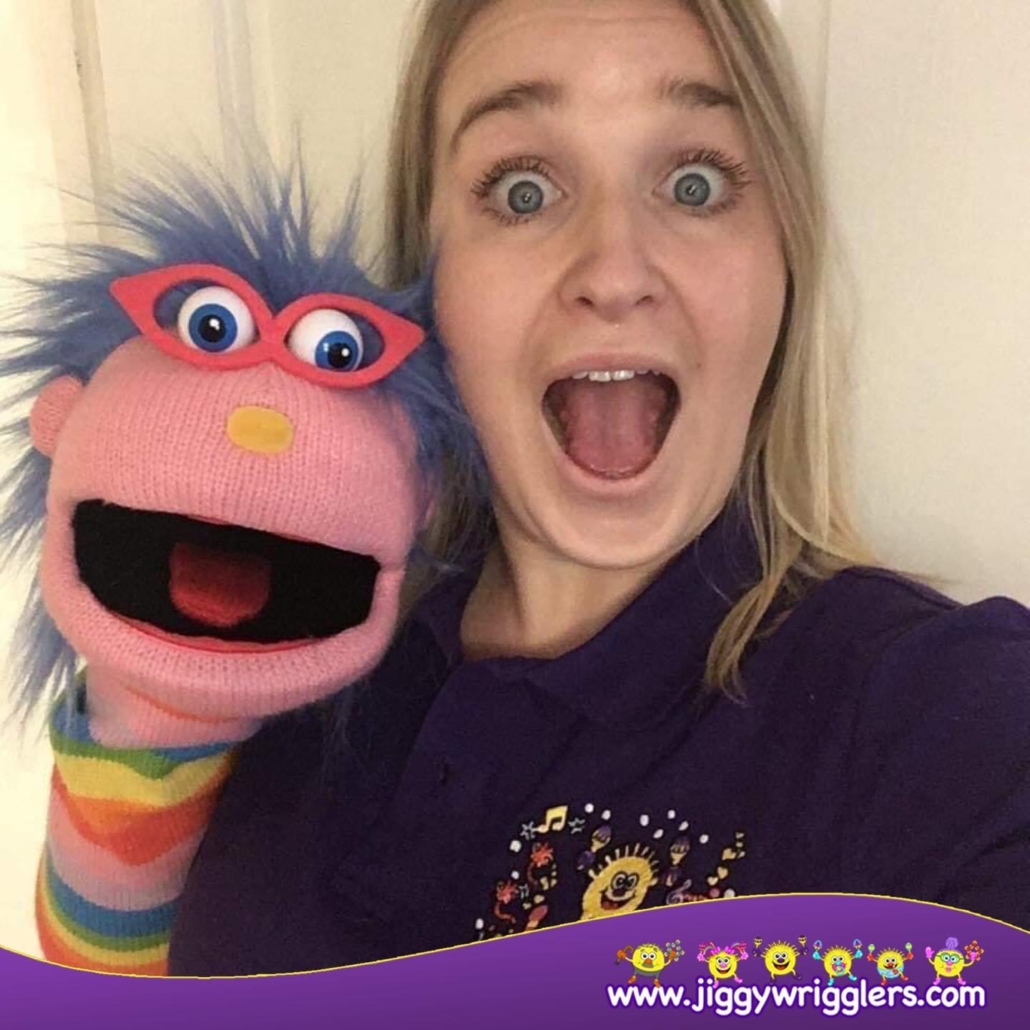 "My eldest daughter was a few months old and we went to a baby event just to have a look around and found a Jiggy Wrigglers class," says Alice. "I loved the energy that the leader had and it seemed fun."
"A few months later I saw that Jiggy Wrigglers were opening a Jiggy Babies class in Andover and I attended the launch of this class under the previous franchisee. It was an incredibly successful event, with lots of people and the feeling once again was that of fun. I attended every so often with my eldest daughter, and then five months after my youngest daughter was born in February 2019 I saw that there was a vacancy for a leader. I applied and sure enough I began my journey with Jiggys. I took over the franchise in February 2020, which was a year to the day that I joined the company."
Although Alice understood how to run the classes, operating the business was a whole different matter. However, the support that was offered enabled her to quickly get things moving. "A franchise was definitely the best method into business for me," Alice explains. "I am confident in my skills, but I am the type of person who benefits from being part of a team. Being a franchisee allows me to have control over my own business, but also to be a part of something wider, something that has a good reputation and support system behind it. Being able to make my own decisions but also be supported and consistent allows for the brand to grow and people will feel confident attending classes when they have heard of it before and can see just how many other areas are flourishing as well. The things that attracted me initially were the element of fun, the reputation of the company in my local area, and the flexibility it provided for my life."
Although Alice took over at the start of the COVID crises, with the support of Katie Clunn, Managing Director of Jiggy Wrigglers, she has been able to successfully pivot. "The COVID pandemic has been devastating for a lot of people and businesses but I am a determined person. I believe that people still needed us, they needed that familiar face there for them and so we began online classes. We did some videos for YouTube and we ran weekly online live classes during the first lockdown which were successful, and now in the second lockdown we have continued to do much of the same.
I changed our spare room into a Jiggys Studio and invested in equipment that would enable me to smoothly run from home such as a WIFI booster, zoom subscription, a tripod and lighting. Interactivity is paramount at a time when we are shut in away from our loved ones and so video calling was really the only option for me. I like to still see the children and make them feel part of the class, even if it's behind a screen. I offered the hire of kit for free to everyone who booked so that the children can have a bag and really feel part of our sessions."
This loyalty and support of the brand means so much to new parents. Many experts believe that these type of groups are so important to help with feelings of isolation and loneliness. "A lot of parents that come to groups currently have gone through a lockdown either pregnant or with very young children," explains Alice. "They are still unable to meet up with friends, and some may not have had the opportunity to make friends due to the pandemic. Allowing parents to attend our groups allows them the opportunity to be with others and talk to them, and friendships are often built from the groups they attend. Even if they lack confidence, myself and my leaders will always take the time to talk to them about their week, check in on them and provide support to them if they should need it."
Find out more about how you can become a Jiggy Wrigglers Franchisee in your local community by clicking below now!
What

Our Franchisees Say

I feel very privileged to be able to fulfill my love of music and movement as a career and to be able to meet fantastically enthusiastic children that share my love for it.

I love the freedom that running my own franchise gives me and my family. Katie is always on hand to answer any questions and offer support and guidance which I've found so helpful."

I love my job so much and can't believe I get to enjoy watching my little wrigglers grow from explorative babies to cheeky, confident pre-schoolers. Could this be the best job ever? Well I definitely think so!!"
Why

Choose Us

Nationwide children's music and movement business that's ready to go as soon as you are

Jiggy Wrigglers is one of the top performing children's activity platforms in the UK.

Flexibility to work around the demands of family life, and other professional and personal commitments
Related

Franchise Categories
Related

Franchise Types