Starting a Franchise - 10 Questions to ask a franchisor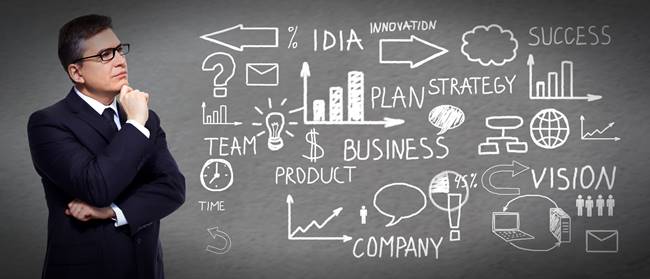 Starting a business is naturally a daunting prospect. Starting a franchise presents a twist to the challenge. Unlike your own new venture in which every day is a step into the unknown, with decisions showing to be right or wrong, and lessons learned, a franchise by contrast has a mapped out future - a proven pathway to success as demonstrated by other franchisees who have taken the leap into franchising before you. So why the trepedation?
For the advantage of having security of a proven business model, replicated by others nationally or even internationally, full training, ongoing support and all the other benefits of buying a franchise, there is a price to pay.

Unlike a start-up venture that may be 'step by step' and started on a low budget, part-time, from home until confident to build to the next level, a franchise business is normally designed to be run 'full throttle' from day one. A new opening of a franchise business is not one to be subtle. 'Hit the ground running' and dont look back!
Therefore, making sure the business that you are going to put everything into to build into the success you desire in order to reap the long-term rewards means that selecting the right franchise for you is essential. A rushed or ill-informed decision can lead to all sorts of issues, and issues in something that is so important will affect not just you, but those around you.
There is alot of information available here on TotalFranchise, but as a starting point, here are ten key questions to make sure you ask a franchisor when you are vetting potential businesses to invest in. Not all questions will be relevant to every business. A new or fledgling franchise wont have the resources in terms of staffing, facilities and depth of documentation for example, however these questions are a starting point, and make a good starting point!
The Company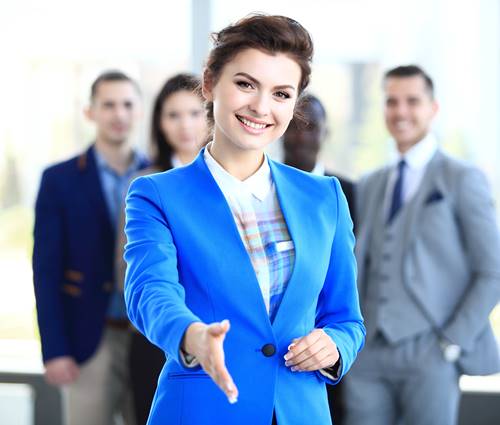 Who are the Directors of the business and what are their prior backgrounds?
An obvious question really, but to get a feel for the person or people 'steering the ship', learning of their background, experience and route to the current position can be a great way to get a feel for the personality of the people, as well as a sense of the passion and commitment they have for the business and the franchisees.
Can you tour the 'head office' to meet the key personnel and learn what each of their roles are?
What better way to dig beneath the glossy brochure than to see where the action happens and meet the people who will be helping and supporting you in shaping your future. Most franchisors would invite such a tour as part of their recruitment process, as seeing the whole business helps in building your confidence, and for transparency in seeing the business workings.
The Services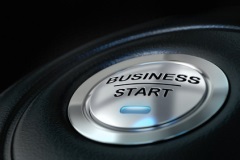 What exactly would you be doing as the franchisee?
Often overlooked in the amongst the initial franchise sales materials is the information that explains clearly to a prospective franchisee 'what you would actually be doing'. Understanding the main tasks and activities, as well as the 'day to day' role of a franchisee should be learnt initially from the franchisor, before asking the same question of the franchisees.
You may find that franchisees have a slightly different perspective on where their time is spent, which will give you clues as to where opportunities and challenges lay within the franchisee's business.
How 'future-proof' are the services offered and the industry that it operates within?
There are a multitude of other questions that could be asked, about the market or the competition, but given that most franchises preach that the business is a 'long-term' investment, so ask the question about what the future holds for the company, the services, and the industry and see what the franchisor's 'crystal ball' reveals!
A key part of the franchisor-franchisee relationship is that the franchisee is reliant on the franchisors continual progression and development, so the franchisor should have some long-term plans and objectives to demonstrate that they are not standing still, and so, neither should your business if you invest.
The Franchise Opportunity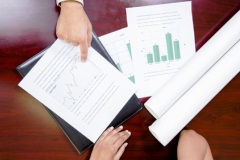 What territories are available, or if non-geographic territory system exists, what is the market available to you?
Most businesses have a geographic territory, but some have other methods of ensuring their franchisees are not treading on each other's toes however. Many executive franchises use a company prospect database rather than a geographic territory for franchisee protection and to avoid duplicate marketing. Of course, franchisees within the same business competing with each other should not be the main concern however. Understanding the competitors, and how this franchise differs and can demonstrate positive traits against competition is probably one of the most important areas to research and understand.
What are the marketing methods used to gain clients?
An established franchise should have years of experience of knowing exactly what works in acquiring clients. They also have the experience and resources to constantly test new opportunties, especially as trends develop, such as the move towards increasing social media interaction.
Building a Successful Franchise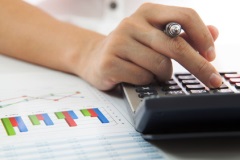 What business planning information will the franchisor provide to aid your research process?
You may find the level of information provided by a franchisor will vary. The main reason for this will be the variance in the business models. Some businesses will be affected to a lesser or greater extent than others in all manner of factors, such as the location, size of territory, and factors relating to the business operation, such as time, existing experience and skills of the franchisee. The franchisor should be able to give you a complete picture of all the factors affecting their business, to enable you to create a business plan for the purposes of acquiring funding, planning cash flow and overall decision making.
Ask franchisees for their experience on business planning, factors to consider, and how accurate their experience has been compared to their business plan. The more experienced the franchisor, the greater assistance they should be able to provide, reducing the risk further.
How quickly is cash flow established?
A straight question, but will it result in a straight answer? Probably not. A home-based or part-time business will differ to a retail or fast-food business understandably. The franchisor may explain a whole range of factors that influence cash-flow, though some businesses will be easier to predict than others, due to both the business nature and also the experience of the franchisor. It is important though that you know and understand all the factors that influence cash flow and, despite your enthusiasm and confidence, be sure to make conservative plans.
The Franchise Research Process
How do they choose their franchisees?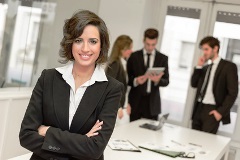 Investing in a franchise is a two-way process. Is the franchise right for you and are you right for the franchise? The franchisor must ensure that their brand is operated in the right manner (as will be governed by the franchise agreement) and so they should be keen to make sure that you suit their business model in terms of skills, experience and characteristics. Recruiting unsuitable franchisees will lead to difficulties for both parties so they should have a qualifying criteria that they are assessing you against too.
Can you speak with and/or meet with existing franchisees?
Probably the most important part of the franchise research process is speaking with existing franchisees, to hear their views, experiences and advice on starting up (A starting point is to read existing franchisee case studies and testimonials). Don't expect them to say that everything is perfect, because every business has its share of ups and downs, and all are very hard work. You should be able to pick and choose from a full list of franchisees, so if you are offered specific franchisees only, then ask the question.
In an experienced franchise network you should expect there will be some franchisees that struggle as there are those that are 'high-flyers'. Understanding why two franchisees performances may be so different though, would help in completing your understanding of what it takes to be successful.

Good luck with your franchise research. To get the ball rolling, start a search for franchise opportunities here.