The Creation Station Franchise Opportunity
Children's Arts and Crafts Business
The UK's leading and award-winning arts and crafts experience company, The Creation Station provides a rewarding, fun and flexible Children's Arts and Crafts Business opportunity for those who want to make a positive difference to others.
Is the Creation Station Franchise for you?
Are you social, proactive and would you love to make a positive difference to others?
Do you struggle with balancing your work and family commitments?
Do you really want a career that's fun and rewarding both creatively and financially?
Would you like to build your own successful business but backed by their award winning head office team.

If you are looking for a change in your life and achieve your goals of flexibility and control whilst having a career you love then this could be just what you have been looking for!
Gain the freedom and flexibility you want by running your own fun and rewarding business, with the security that comes from being part of the UK's leading creative activity family – The Creation Station.
Do you want to run your own flexible and fun business that gives you the freedom to be in control of your time?
Would you love to make a difference to children and families in your community?
If you answered "yes" then find out about joining The Creation Station family of over 130 other franchise owners who are achieving personal and financial success and helping to inspire the nation's imagination.
Help To Inspire The Nation's Imagination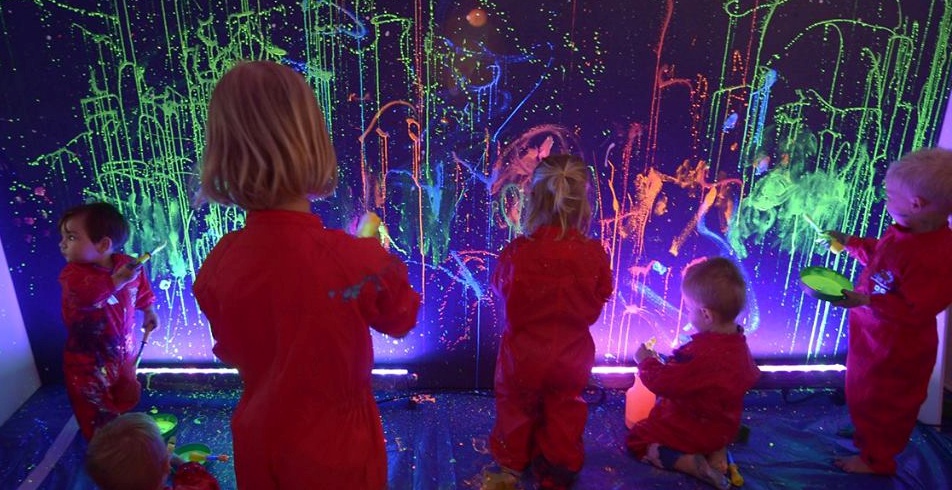 Since 2002 over 950,000 children, families and adults have been inspired with award winning art & craft classes, clubs, parties and events.
The creative experiences have been rated 5-Star on TrustPilot.
With the squeeze on creativity in schools and the growth in adult crafting there is increased demand for fun and educational creative activities.
The potential is huge, and you are supported to run your business at a rate and pace that fits with your own life commitments.
Why Choose The Creation Station Franchise?
Running your own The Creation Station Franchise enables you to be in control of your own career and working week.
You choose your hours, plan your holidays and your mix of award-winning and fun creative experiences.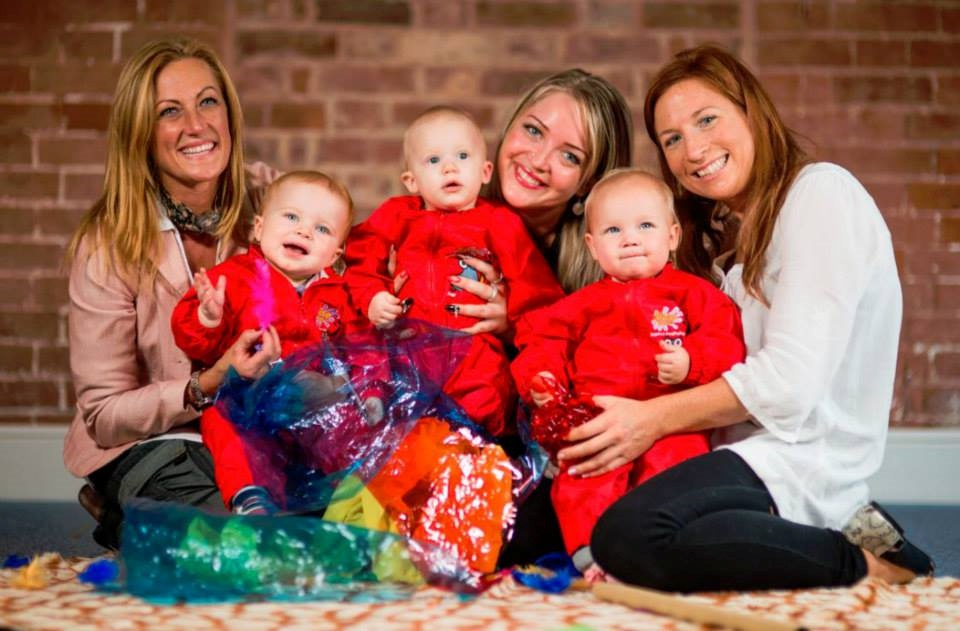 In a recent independent franchisee satisfaction survey, The Creation Station Franchisees rated their Creation Station franchise '5 star'.
The comprehensive franchise package gives you exclusive territory rights and provides everything you need to run your own successful The Creation Station Franchise in your own area.
This includes:
Comprehensive training to give you the knowledge confidence, and the skills you need.
On-going support and training from the Creative Hub head office team and specialist franchise owner Business Development Managers, to help you grow at a rate that suits you.
Your own micro website with online booking and business management system. This makes it easier for your customers and saves you time.
Access to Treasure Trove, which is packed with resources. This includes your session plans, business templates, professional promotional videos, presentations, top tips for marketing and much more.
Comprehensive start-up kit, with £3,000 worth of art & crafts products included plus you receive 4000 personalised leaflets, business cards and gorgeous marketing materials.
Full access to The Creation Station dedicated support centre and wholesale online shop with over 13,000 discounted art and crafts products.
Three months hand-holding to help get you started.
Join an award-winning professional and fun business
As members of the British Franchise Association you can rest assured that when you join The Creation Station family you are joining a company that has a proven track record and is professional and ethical.
The Creation Station has gain a lot of recognition for the work they do. Here are some of their recent accolades:
Winner Most Supportive Franchise and Top Franchise Award - Working Mums 2018
Winner Sylvia Anderson Award for Creativity 2017
Winner Best Website – Franchise Marketing Awards 2017
Winner Excellence and Innovation - Childrens Education Services 2017
Best Franchise Owner Micro Business – British Franchise Association 2017
Top Three in Richard Branson's Impact Award 2016 - Out of 5000 companies
Winner Best Creative Play Award 2015
Finalist Festival Supplier Awards 2015
Winner Best Franchisee Marketing Support 2012
Winner Best Woman Franchisor UK 2011 - EWIF Awards
Winner Crème de la Crème Business Award 2011
Winner Best Interactive Business Award - Mumpreneur 2011
Investment Level
The Creation Station understand that everyone is different, so you can choose the size of your exclusive area and also choose the range of services you offer to suit your own needs and aspirations.
The size of the exclusive areas start with a micro franchise, where you can provide award winning children's creative classes, parties and events.
If you are ambitious you may want to have a larger exclusive area and run the out of school 'Create Club' services as well. It really is up to you.
Investment starts at £7,999 plus VAT and includes £3,000 worth of tools and materials. Up to 70% of your investment may be funded by our partner banks, who have fully endorsed their business model.
Do You Have What It Takes?
The Creation Station Franchisees come from a wide range of backgrounds and industries, from corporate to educational, from commercial to stay at home parents.
To help identify if you have what it takes to run your own successful franchise ask yourself if these characteristics fit you:
I am ambitious, fit and healthy.
I have determination and drive.
I want the freedom to control my future and to make a difference to others.
I want to be financially rewarded for my efforts.
If the answers to these questions are "YES" and you would love to run your own successful Children's Arts and Crafts Business making a difference to others, then request your free information pack now. It could be just what you are looking for!
Find out more about The Creation Station Franchise, the award-winning Children's Arts and Crafts Business. Click below now!
What

Our Franchisees Say

I've bought my franchise from a lady, who has been running it for 18 month at the time and I am now in my 3rd year and am LOVING it!Alexia Ispani

I've been running my franchise for a year and I love running my own business and being in charge of my own future. It has enabled me to enjoy more time with my family than I would otherwise have had and allowed me to see my baby grow into a little boy.Claire Darnley

I invested in my Creation Station franchise just over a year ago and haven't looked back since!Sara La Roux
Why

Choose Us

You can run your own flexible business and help inspire children's imaginations with the UK's leading art & crafts activity company, Us!

Perfectly designed for a Mum who wants a family friendly financially rewarding future.
Related

Franchise Categories
Related

Franchise Types