With the Local Assist Franchise opportunity, you can join one of the UK's top property maintenance businesses.
Established in 2008 Local Assist provides customers with 24 hour emergency services to customers who have suffered an event at their home where they required emergency assistance with a leaking pipe, broken window or boiler failure.
The Local Assist Franchise Opportunity:
Local Assist predominately provides trade services to the public as part of a general insurance claim or home emergency insurance claim. They are also involved in maintenance work such as boiler servicing and general property repairs as well as working with other commercial entities.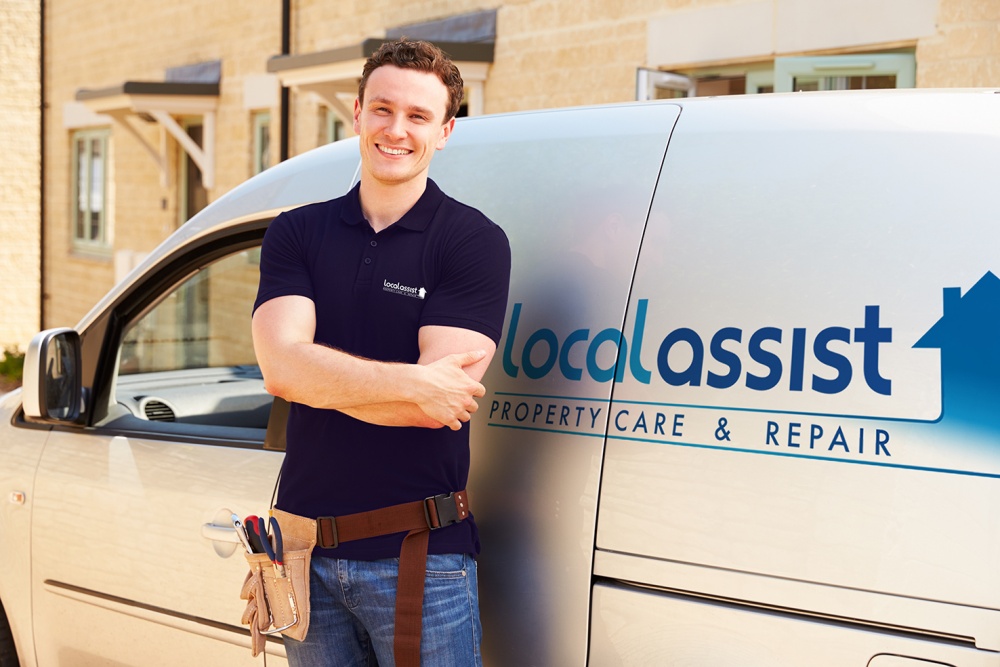 Local Assist currently receive calls each month from people making a home insurance claim. Their Contact Centre team log the call on using their bespoke IT system, ensure the policyholder has insurance cover in place and then pass the work onto their franchisees or subcontractors (where they currently have no franchisees in the local area).
Franchisees have access to their IT system via their smart phones which provides the details of the job including the date and time of the appointment, the nature of the work that is required and amount being paid for the initial site visit.

Once the work is complete the system also allows the franchisee to obtain the customer sign off and create an invoice directly from site meaning their franchisees get paid very quickly.
In the event that additional work is required that is not covered by the customer's home insurance policy the Local Assist franchisee can provide a quote to the customer and charge the customer directly for any extra work they would like doing.

What can you earn?
The earning potential for the Local Assist business owner really depends on the effort you are willing to invest into your new business and the volume of work you are able to undertake.
Firms that are looking to purchase a franchise license that have an existing infrastructure with multiple tradespeople able to undertake work are obviously able to generate more turnover than an individual working on their own.
The Investment:
The franchise fee to run your own Local Assist Property Repair Business is £15,000 + VAT. You will need a further £15,000 personal investment.
As part of the Local Assist Franchise Package, franchisees receive:
A Franchise Agreement - providing you with all the benefits of being part of the Local Assist brand
The Local Assist Brand – Local Assist is well known as one of the leading providers of home emergency and repair services to the insurance industry working with some of the biggest names, and you will have the right to utilise this valuable branding to promote your business.
An Exclusive Franchise Territory - for the trade(s) you can or your firm can do.
Work/Clients – Local Assist would provide you with home emergency call out work at set rates and dependent upon your trade(s).
Follow on Leads – this would be the opportunity to undertake work for their customers where they are not covered by their insurance policy or they just want other work doing.
Marketing Assistance – Local Assist will assist you in crafting a slick and effective marketing campaign in your local area to drive more work to your business.
Website – You will be provided with a Local Assist branded local area website to assist you in the promotion of your Property Repair Business.
Training – Local Assist expect you to be competent in your chosen trade(s) and will provide you with full training and support on their systems and the business model.
Quoting System – Local Assist have developed a bespoke IT system that allows their franchisees to manage their diaries, jobs and invoicing processes directly from your mobile phone.
Van Livery – Local Assist will provide you with the facility to brand your vehicle(s) with the Local Assist logo either as a stand-alone brand or in conjunction with your existing business branding.
Uniforms – similar to the van branding Local Assist will also provide you with an initial set of uniforms displaying the Local Assist logo.
Diary System – Their IT system boasts a host of features to make your life easier by reducing the amount of administration you need to do allowing you to focus on providing the services that earn you money. One of the most useful elements of the system is the diary facility which when coupled with our secretarial service means you can have all of your appointment and job details in a simple to navigate and access App on your phone.
Secretarial Service – Local Assist can provide a call answering and message service for you utilising their Contact Centre in Preston.
Ongoing Support – You will receive ongoing support for all aspects of operating your business from sales and marketing through to systems and finance, all at the end of a phone.
Support – Local Assist will ensure that you are provided with the support you need to run a safe and compliant Property Repair Business.
Could you become a Local Assist Franchise owner?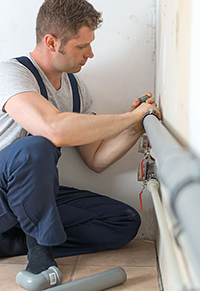 Local Assist are looking to recruit experienced/qualified tradespeople across all trades that would be involved in dealing with domestic and commercial repair works – this includes:
plumbers
gas engineers
glazers
drainage technicians
electricians
roofers
plasterers
painters and decorators
handy men/women

Local Assist are also interested in providing franchise licenses to existing businesses that can deal with high volumes/values of work or multiple trades. They are looking for people and firms that put the customer first and are dedicated to developing or growing their business and reaping the rewards that this will bring.
Whether you are a tradesperson who wishes to work alone, earn well and enjoy your free time or build a multi van operation and assume a management role Local Assist could well be the helping hand you are looking for.
Find out more about the Local Assist Franchise and running your own successful Property Repair Business. Click below now!