You're never too young to learn a new trick
Hear from 23 year old Pierre Goodwin who has just completed his training to become the youngest ever member of the Wilkins network, taking on the Guildford territory. Find out what attracted this young, sport mad, mechanical engineering graduate to the world of franchising.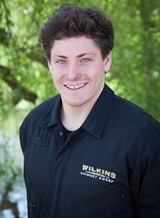 My degree course taught me that I loved University, but that I didn't want to pursue engineering as a career, much to my parents' consternation. I've watched my friends start to try and climb the corporate ladder in London, and whilst I'm not knocking it, it's not for me.
I've had some pretty interesting jobs actually, from waiting tables, gardening, working at a Gin distillery and even considering becoming a full time fitness instructor."
Franchising stood out as an obvious way to start a business with a huge leg up the ladder in terms of initial training, mentoring, and ongoing support. I have to admit that Wilkins Chimney Sweep may have appeared on my radar in a slightly unusual way. My Girlfriend's Father, Nick, is a Wilkins Franchisee, in-fact he's their highest earner and it's been impossible not to notice just how much he loves what he does every day.
How did you find the money to fund your franchise fee and start up capital?
I was fortunate enough to have money set aside from my parents, grandparents and my own savings, which was admittedly intended to be a deposit to get me on the property ladder. Some people might think it's crazy to take that risk, especially given how hard it is to get a house these days, but if I didn't believe 100% that I could instead use the money to start a successful business that would allow me to recoup the investment, use it for its original purpose, and then be left with a house and my own profitable business, I would never have done it. For me, the rewards just outweighed the risk."
How risk free do you think franchising is?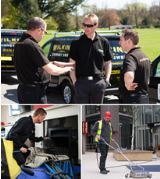 I don't think starting any business is risk free, but there's no doubt that franchising, if you find the right one for you, greatly reduces the risks normally associated with start ups. Wilkins is a well known brand, loads of heritage, great training and support, and I was able to speak to the other people in the network before signing up. No matter how strong the model, I still have to put the work in, but I'm someone that thrives on a challenge and doing the best job possible."
How have you found the training?
It's been great, but I will admit that I totally underestimated just how tough it was going to be! This is a highly skilled job and the first two weeks of training were really full on; long days and a lot to take in.
By the end of the second week though, everything clicked and I became much more confident and desperate to get out there and start drumming up business.
Any advice for other people considering franchising, especially people your age?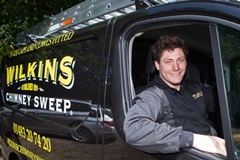 The best anecdotal advice that I can pass on actually came from Nick, when he told me that he wished he had known about franchising when he was 23! Choose something that excites you and you believe you'll be good at and want to stick with; it isn't a 'try it for a bit and move on to the next thing' kind of arrangement, I've signed a 6-year franchise agreement.
Yes, I'd absolutely recommend Wilkins, there's no question it's the right one for me, but whatever type of franchise you want to explore, I would seriously advise starting with the bfa website. Take your time, don't let yourself be talked into anything you're not 100% sure of and know your own strengths and weaknesses. I'm amazed more people don't know about the opportunities out there, although hands off Wilkins Chimney Sweep Guildford, it's mine!"
To find out more about the Wilkins Chimney Sweep Franchise by clicking the button below now!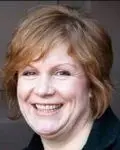 Franchisor Interview - Award-winning franchisor in radio double-bill!
Louise, who was recently awarded 'New Woman Franchisor 2011' by EWIF (Encouraging Women Into Franchising)
What

Our Franchisees Say

I liked the idea of working for myself doing something more hands on than I had been used to as an ex-surveyor. Franchising gave me professional backup, training and an established name to use.

WILKINS CHIMNEY SWEEP have been very supportive in providing both practical training, and also advice on how to run a business with accounting and tax information.
Why

Choose Us

Build a sustainable, ethical, saleable and scalable business

We are the only bfa accredited chimney sweeping franchise

Annual repeat business with excellent cash flow!
Related

Franchise Categories
Related

Franchise Types