Colchester Property Insurance Claims Now in Humble Hands
Perry Dawson, Aspray's recently established franchise owner of the Colchester territory, is a man happy with his lot in life but also one determined to build up his Aspray claims management franchise business, so his wife of 39 years can enjoy an early retirement.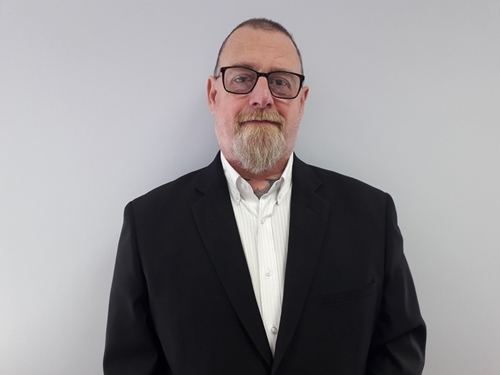 Having thoroughly done his research prior to accepting an Aspray territory offer, Perry does not regard founding a business on April 1 as foolish. He is completely realistic about the amount of work required to build up his client base and reputation and ready to put in the hard yards to achieve his goals.

Such resilience is perhaps unsurprising from someone whose childhood dream was to be in the armed forces. He and wife Julie, now empty nesters, are used to working to unusual schedules, so helping a property owner in need of support and informed claims handling expertise, is not an issue at any time.
As importantly, Perry finds helping others a humbling experience, thus providing him with a sense of well-being. Doing the right thing by people, by offering assistance and support in difficult property claims scenarios, should result in him enjoying much job satisfaction.
Perry can now be a loss assessor for home owners and commercial property owners in all CO postcodes other than CO5. He can support any insured policyholder with a property damage insurance claim in Colchester, Clacton-on-Sea, Walton-on-Naze, Frinton-on-Sea, Halstead, Sudbury, Bury St Edmunds and all places in-between.
His early claims have involved 'escapes of water'. That could have been expected. Water damage is the regularly the number one reason why insured property owners make insurance claims. Whatever property claims come his way, they will all be managed competently by someone whose motto in life is 'right first time, every time.'
Perry's potential customers are proving to have very little awareness of the fact they can appoint their own loss assessor to handle negotiations with their insurer and the insurer's loss adjuster, progress the claim and (in Aspray's case), also instruct and manage vetted and trusted tradesmen for the reinstatement work. Raising awareness of a service that can help property owners achieve a fair settlement from their insurer, is probably Perry's number one challenge.
To tackle this, he is formally networking three times a week, but informally networking continually. He is approaching referrers - estate agents, property managers and landlords - explaining the added-value he can provide to their customers or tenants. He is even sponsoring a local school, to play his part in his local community.
Perry's advice to other prospective franchisees is:
"Enter into your franchise agreement with eyes open and make sure it is your decision. Check you have sufficient funds to not just buy the territory, but to maintain a comfortable lifestyle whilst the business is being built."
This realism is the reason Perry expects to spend up to five years recouping the outlay thus far spent, whilst earning an income and then a further five years reaping the rewards and making a profit on which he and Julie can retire. At that stage, he may have more time for his hobbies of clay pigeon shooting, DIY and touring on his Harley Davidson.
Find out how you can start your own Aspray franchise by clicking below
What

Our Franchisees Say

It's seeing people satisfied, happy and resolved and knowing that over the ten years you've helped people get back to their life. You see the homeowner, or policyholder satisfied and smiling, or you that the claims has caused them the minimum inconvenience, that's what you have achieved for them.Roy Bowen

Since the start, I have taken part in the peer-to-peer support offered through head office. I feel it's important to be engaged and involved with this type of support. I don't want to see people in the network struggle and at the same time, it allows me the opportunity to learn and grow from others that do the same job in different ways.Jack Parkhouse
Why

Choose Us

Work From Home

Exclusive Territory

Established and Proven Business Model
Related

Franchise Categories
Related

Franchise Types