The Ableworld Franchise is one of the leading retailers in the mobility and home care sector in the UK.
Founded in 2001 Ableworld has developed into a network of stores spanning the length and breadth of the UK, providing their customers with mobility aids to allow them to continue to live as independently as possible.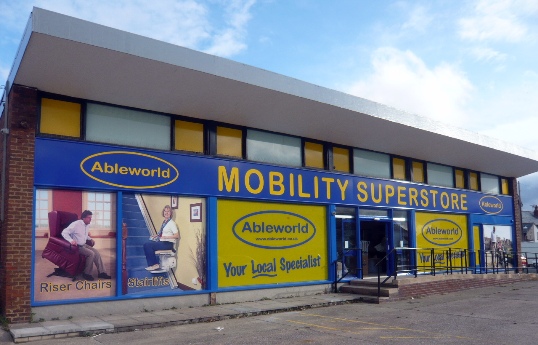 From their retail outlets Ableworld offer customers a large selection of quality mobility and homecare products at value-for-money prices and exceptional levels of service and aftercare.
Their products which range from walking sticks to hi-spec mobility scooters, from back supports to stairlifts, are all designed to give customers greater independence and improved quality of life.
The Ableworld Franchise Opportunity:

Ableworld started franchising in 2008 after having developed a chain of company-owned stores.
Approximately half the network is franchised and this is expected to increase over the next few years as they take advantage of the highly beneficial demographic and economic factors in this growing retail sector.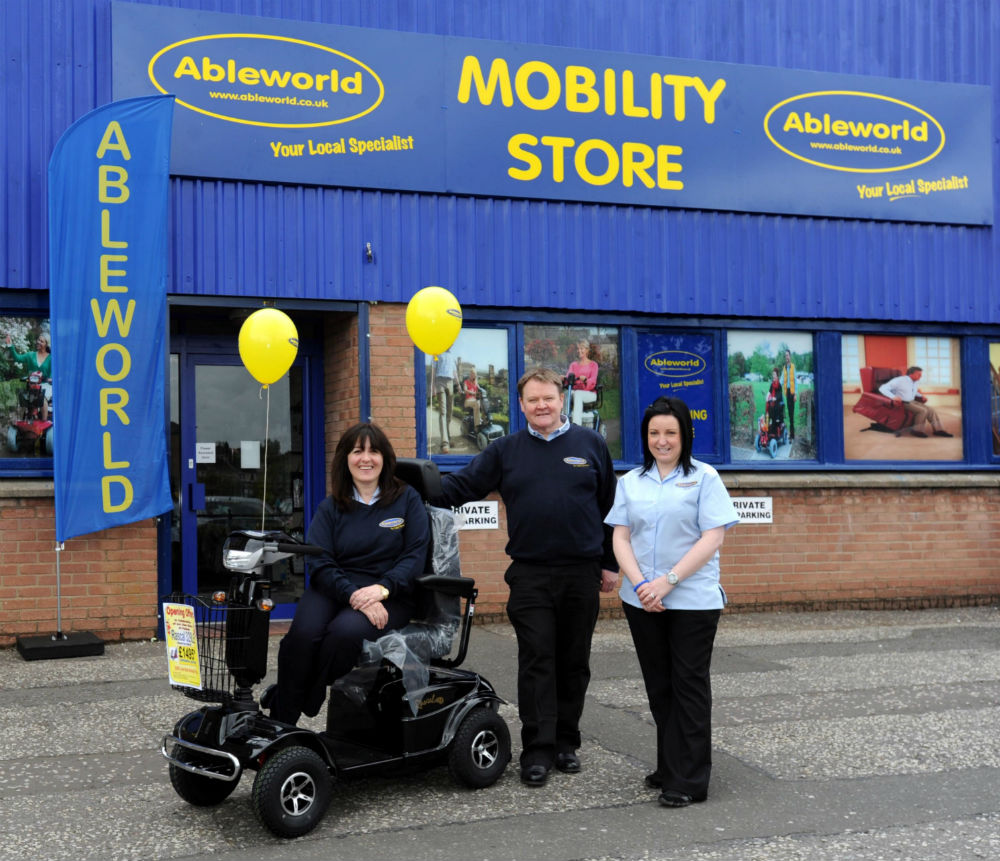 Franchisees run a mobility store that is open to the public during normal retail hours.
The job is essentially that of a specialist retailer; helping customers find the right product for their needs.
Usually a store has three people, one of them a stairlift engineer who quotes, fits and maintains stairlifts.
This role can be done by the franchisor themselves or an employee, either way full training is given.


The opportunity to invest in both sides of the business

Ableworld's in-house stairlift business provides a complete service from initial assessment through to the fitting and maintenance of high quality reliable stairlifts.
An Ableworld Franchise offers prospective Franchisees the opportunity to invest in both sides of the business - a retail store outlet and the accompanying stairlift business in a defined, generous, franchise territory.
Training and Support:


Ableworld's comprehensive eight week training programme covers all areas of the business. It is available for one or two people and franchisees are trained on products, systems, engineering (for the stairlift side of the business) as well as internal and external aspects of running the business and a store.
Wherever possible the training is conducted by experienced Ableworld managers in the real world and actual working environment.
The Franchise Package:

An Ableworld Franchise can be started with as little as £75K. The franchise proposition has been approved by all the main high street banks who specialise in franchise lending and finance (subject to status) can be arranged for up to 70% of the total investment which means that franchisees can have a Full Ableworld Franchise with as little as £25K funds of their own.
The Ableworld Franchise package gives you everything you need to set up in business including:
Two complementary income streams
A £10,000 marketing budget to launch the franchise
Exclusive use of the Ableworld™ brand within a generous protected area
A comprehensive Operations Manual
Full training on Ableworld products, systems and business
Ableworld LinePlans to organise your store
Intensive support during your first few weeks
Highly experienced industry mentors to guide you
The back-up of a professional Head Office

And much more...such as advice on retail property purchase, on-going training and support, newsletters, help in arranging finance, assistance in securing your first stock order...and more...a marketing launch pack, a twelve-week diary of steps to take when you first open and management coaching from their in-house business coach.
Is an Ableworld Mobility Retail Business for you?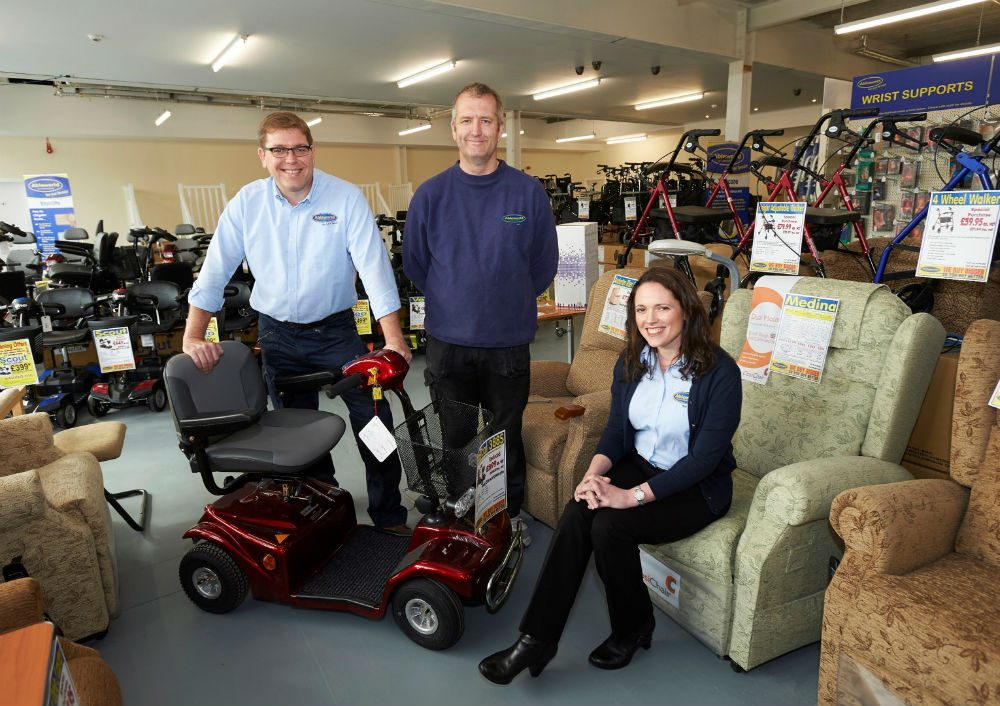 Franchisees come from a wide variety of backgrounds and experience. As for qualifications, whilst Ableworld have people in their organisation who have very strong academic qualifications they also have equally successful people whose skills and qualifications are more experienced based.
The ideal franchisee will need to have the desire, energy and determination to build their own ethically-based business in the mobility sector.
They will have an enthusiastic customer service mentality and want to make a difference to people's lives through providing quality products and services that people can afford.
Find out more about the Ableworld Franchise Opportunity and running your own Mobility Retail Business. Click below now!