Cook stars offers the opportunity to run children's cookery
classes and parties.
The Cook Stars Franchise is a fast growing Cookery Class Business with opportunities throughout the UK. With their award winning unique system, Cook Stars deliver fun and engaging sessions to children through their network of passionate franchisees.
The passion that is at the heart of Cook Star has inspired thousands of children and parents and is highly regarded for the quality of service it provides. Cook Stars is offering the opportunity for the right people to run their own successful and rewarding business.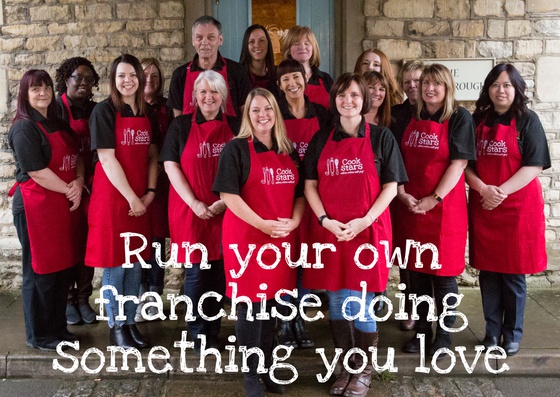 The Cook Stars Franchise Opportunity:
There is huge scope with running a Cook Stars Franchise, as they don't just offer classes for pre-school and primary school age children. Cook Stars also offer academy classes for children age 11+ and can also host adult sessions. They also host a range of fantastic parties and school holiday workshops. It is up to you which of our many services you choose to run to create the perfect work/life balance that fits for your circumstances.
Running a Cook Stars franchise is rewarding in more ways than one. As well as immense job satisfaction, the franchise model is financially rewarding too!

A Cook Stars franchise includes:
All equipment that you will need to run classes and parties
3 years-worth of recipes and lesson plans plus tutorial videos.
Flexible proven franchise models that can fit around you and your lifestyle
Huge exclusive franchise areas
Great opportunities to offer all of their many services - which offer a great income stream
Fully supported route into running your own business
Plenty of hand holding and support throughout your journey
Low initial investment (£6,995 + VAT) and low working capital requirement
You do not need your own premises, you do not need to be a teacher or cook/chef previously and you do not need to have had experience of running your own business.
You will need a DBS certificate, hold or obtain a level 2 food and hygiene certificate and attend a first aid training course. You will also need to have a full UK driving licence and be a car owner.
What can you earn?


Cook Stars have built in different income streams from which you can choose which to offer. You may wish to run all of them, or just some of them - the choice is yours.
Franchisees have the exclusive rights within their territory to run cooking classes, parties, workshops, holiday clubs, school / nursery classes as well as sessions within the local community.
There are no minimum or maximum limits to the number of classes, courses and parties you run, so the pace at which you develop your area, and whether you hire additional support staff, is entirely up to you.

The Cook Stars Franchise is very flexible and the earning potential is uncapped. Simply, what you put in you will get out.
Training and Support
Cook Stars offer comprehensive training, help and guidance from setting up and throughout and provide a huge amount of support to help you start up and run a successful Cookery Class Business.
Cook Stars provide a lot of the ingredients or the 'formula' for running a successful franchise and will equip you with the tools and skills for the job. It is however essential that they have the right people with the right attitude to start with. Cook Stars have an amazing team of dedicated franchisees who simply love what they do.
They are looking for people who want success and are prepared to work for it. You need to be determined, tenacious, enthusiastic and have a 'can-do' attitude.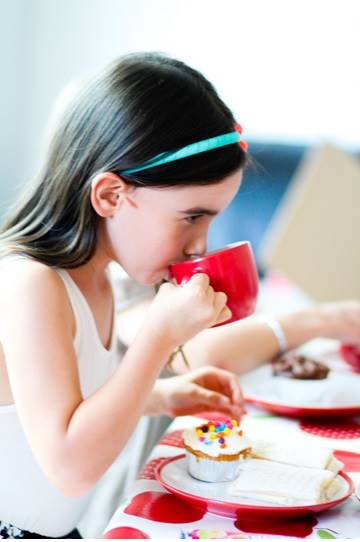 Successful franchisees are hardworking, organised and take a sense of pride in everything they do and are passionate about the brand and their ethos.
As well as being backed by a knowledgeable and supportive team who will 'hand-hold' you through the process of starting your franchise and offer ongoing support, you will also receive:
A huge amount of cooking equipment to enable you to run classes and parties
Comprehensive training which details business operations, business management and marketing
A suite of personalised leaflets, posters and adverts
Your own social media accounts
Email address
Franchisee page and class listings on the Cook Stars website
All the support you need to run your Cookery Class Business
Find out more about the Cook Stars Franchise and running your own Cookery Class Business. Click below now!
What

Our Franchisees Say

I have been totally blown away with the level of support that I have received from Cook Stars. Although I am running my own business and have the freedom that comes with it, I also feel like I'm not alone as I'm part of a lovely team.Laura franchisee South and East Ayrshire

After running my classes for just two months, I have 5 classes established which are all full with waiting lists! I have also delivered two themed workshops that were very popular.Laura franchisee South and East Ayrshire

I am lucky enough to be the Cook Stars Franchisee for Amber Valley and Erewash. Head Office are incredibly supportive, inspirational and knowledgeable and have helped me so much on my journey as a franchisee. For anyone thinking about joining Cook Stars my advice would be to go for it - you could have the best job in the world too!Rebecca - Owner Cook Stars Amber Valley & Erewash
Why

Choose Us

We offer a clever business model with multiple and diverse revenue streams from which you can offer in your exclusive territory.

Amazing uncapped earning potential.

Work part time in an immensely rewarding role and enjoy huge financial success too!
Related

Franchise Categories
Related

Franchise Types