Quality Assurance Guaranteed in Children's Franchise Sector
15th June 2019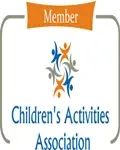 Children's pre-school and extracurricular activities have been proved to have many beneficial effects. However, computers, screens and the X-box have become children's main source of entertainment but with lots of negative repercussions.
But it doesn't have to be that way. Extracurricular activities have shown many positive benefits in recent research, from teaching children socialisation and team skills to stress management and health benefits.
One of the advantages of choosing an activity that is part of a large franchise network is that your child will have the benefits of a certain set of rules and standards. It is not necessary to have particular qualifications or even experience to set up a theatre school but at Razzamataz, each person who runs their own franchise school, is put through a rigorous week of training to ensure standards are met. This includes current legislation in child health and safety, creating a school that is inclusive and able to welcome students from a range of backgrounds, how to find the best teachers and how to ensure your school is offering a top class curriculum with lots of opportunities to work with the best in the industry.
Until now, there has been no formal guidelines to assist parents in choosing how to select an activity for children. That has now changed thanks to the Children's Activities Association (CAA), an industry-led, not-for-profit community interest company founded and governed by experts to help parents, schools, nurseries and all children's activities providers by raising the standard of children's activities as well as give more families access to these excellent activities.
Razzamataz is delighted to announce that it has been approved to join the CAA, further supporting how quality assurance for customers is such an important part of providing excellent customer service for the network.
Sue from the CAA Accreditation Team says:
"I am delighted to tell you that your documentation has been successfully accredited and would like to compliment you on having policies that are very comprehensive and well presented."
This further enhances Razzamataz's excellent reputation as an award-winning franchise.
Denise Hutton-Gosney, MD and Founder of Razzamataz, says:
"When parents send their child to a Razzamataz school, they can be reassured that the franchisor will be supporting franchisees every step of the way to ensure there are no compliance lapses such as out of date DBS checks or the wrong insurance policies. Becoming members of the CAA will further give our parents peace of mind to know that their children are in safe hands, having fun, and learning lots of new life skills."
Razzamataz offer children's dance, drama and singing lessons on a weekly basis. Principals come from a wide range of backgrounds including retired performers, young graduates, working mums and former teachers.
To find out more about joining the team of Principals just click below