Young Entrepreneur Brings Razzamataz to Northern Ireland
1st June 2019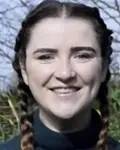 Alanna Cassidy has been chosen to launch a new product within the successful Razzamataz Theatre School network and she is bringing it back to the place of her childhood where she dreamed of working in the performing arts industry.
Razzamataz has been established since 2000 offering performing arts to young people. With demand continuing to grow, the company has extended its offering with the launch of Razzamataz Early Years. This consists of a brand-new product called Razz Tiny Tots, which is a class especially designed for babies (6 to 24 months) and their parent/carers. It will also include the established products of Razz Tots for children age two and three and Razz Minis for those age four and five.
Alanna began working for Razzamataz Carlisle in 2015 as a classroom assistant during her final year at university. Having grown up with an interest in performing arts and education she has found working at Razzamataz a perfect fit. She went on to gain a BA Hons in Drama and Musical theatre and also grown her career with Razzamataz including being a performing arts teacher for Razzamataz Carlisle and a drama teacher for Razzamataz Dumfries and Razzamataz Penrith.
Alanna says:
"I knew from the first day I worked at Razzamataz that this was my ideal role. I've always known that I wanted to work within the performing arts industry but there really wasn't that many opportunities in Northern Ireland. Having the prospect to do something I love and move back home to my friends and family is really a dream come true for me."
Tiny Tots has been developed to inspire little ones to see the world through imagination, senses, play and performing arts. The Tiny Tots class structure features a mix of 'Time to bond' and 'Time to share', allowing for more one to one time between adult and child.
Razz Tots for children age two and three and Razz Minis for those age four and five have already proved to be very well attended with parents keen to share the progress of their children in many schools across the UK. Children develop quickly in the early years and a child's experiences between birth and age five have a major impact on their future life chances. Good parenting and high quality early learning together provide the foundation children need to make the most of their abilities and talents as they grow up.
Alanna continues:
"This type of class for babies, toddlers and young children is unique to Ireland and I can't wait to meet parents, carers and their little ones. Having worked for Razzamataz for more than three years, I have lots of experience and ideas to grow and develop the classes even further. As well as providing a lovely activity for children, I believe that these classes can really cross any divides and help parents and carers to bond and share a common interest. The classes are a lovely way for new parents to get out and about with their children, socialise and meet other people to share the highs and lows of parenting."
Managing Director and Founder of Razzamataz, Denise Hutton-Gosney says:
"Alanna is absolutely the right person for the job. Her energy, enthusiasm and overall commitment will inspire a whole new generation in Northern Ireland. We can't wait to watch her progress."