Revive! Conference Celebrates Another Outstanding Year
16th March 2023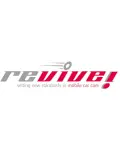 Delegates at the recent 19th annual Revive! conference heard that the UK's leading SMART repair network has achieved its best ever year.
In 2022, the business was named Gold winner in the prestigious British Franchise Association/HSBC Franchisor of the Year Awards and won the Lloyds bank sponsored Workbuzz Best Management Franchise Award. Over half of the network saw record sales months during 2022 whilst nearly 50% recorded their best trading year. Revive!'s commitment to staff at its head office complex in Rugby and the franchisees they support was also recognised by a rare Platinum 'we invest in people' accreditation by Investors in People, all endorsed by a 5* Trustpilot customer rating.
Said managing director finance and operations, Terry Mullen: "The awards and accolades this year just kept coming! Here at Revive! we are always striving to be the best we can and 2022 saw the culmination of many years of hard work from the whole team."
Added managing director sales and marketing, Mark Llewellyn: "The conference gives us the opportunity each year to get everyone together, celebrate our successes certainly, but more importantly take a good look at our performance over the past twelve months and focus on what we need to do to take us to the next level. There's a lot of fun to be had too - as we have always wanted people to really enjoy being part of our big Revive! family."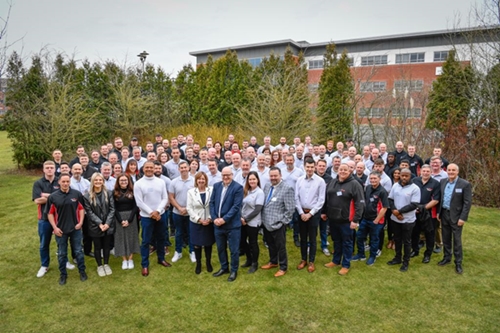 The conference and awards gala dinner was attended by over 120 Revive! franchisees and technicians. Held at the Leicester Marriott hotel, the theme was 'values' as Revive! places its four core values of outstanding customer service, technical excellence, unity and integrity at the heart of everything they do. For the first time a separate full programme was provided for the technicians.
After a welcome by joint managing directors Terry Mullen and Mark Llewellyn, director of franchise growth, Ricky Taylor and head of service delivery, Amanda Paul opened the 19th annual conference. They gave an overview of the network's outstanding performance during 2022, and outlined Revive!'s goals for the coming year, all working towards achieving a turnover of £40m by 2028.
Delegates heard presentations on topics including latest industry news and issues, the Revive! brand and the retail opportunity it presents, digital marketing and social media and how customer satisfaction can drive up profit.
No Revive! conference would be complete without a keynote presentation from a well-known inspirational leader. This year, former Royal Marine and advisor to the Football Association, Major Scotty Mills captivated the audience as he explained how he motivated national sports teams to achieve their goals.
A key aspect of the conference is to recognise outstanding individual performance through the presentation of awards. For 2022, the top Gold Revive! Franchisee of the Year award was presented to Steve Thatcher, owner of Revive! Portsmouth. Silver went to husband and wife team Dan and Natalie Normanton at Revive! Trafford, and Bronze to Ian Wallis at Revive! Northampton. Revive! Technician of the Year was awarded to Stuart Cooper from Revive! Trafford.
The Customer Service Award was won by Byron Lindsay of Revive! High Wycombe, whilst the owner of Revive! Surrey, Jay Belam was nominated by his peers to receive the Players Player of the Year Award in recognition of the support he gives to others in the network. Jay also was named star performer in the Revive! Accelerated Growth Programme (AGP). Other AGP winners were Tom Giles from Revive! Aberdeen, Ian Stewart from Revive! Southampton, Steve Bartley at Revive! Farnham and Andy Johnson, Revive! York. Anthony Wilcock from Revive! Sussex Coast won the Leadership Award. Two new awards for 2022 were Brand Ambassador of the Year which was presented to Jay Belam, Revive! Surrey and the 'Change to Grow' Award which went to Iain Wallis at Revive! Northampton.
No Revive! conference awards dinner would be complete without the traditional fundraising charity game. To date Revive! has raised over £10,200 for the Motor Neurone Disease Association in memory of Terry Mullen's brother who sadly lost his life to the disease. In 2023, Revive! will continue fundraising for MNDA and add BEN Support for Life, a charity for the automotive industry, to our fundraising efforts.
Revive! would like to thank conference sponsors LKQ, Mirka, Devilbiss, Kings Fleet Services, Advantec, Clover, Novuna, Perry Appletons, Akzo Nobel, Rob Ward Training Centre, 3M, Gala Tent, Amber Screen and Display, Jaytees Ltd, Farecla, and Cottons for their generous support.
To learn more about Revive! Franchise opportunities just click below