It's 'A' Day for Mark
6th June 2019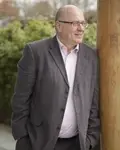 A quarter of a century ago Mark Llewellyn, the former semi-professional rugby player, set up his first SMART repair business in Rugby working out of a Peugeot van with a mismatch of equipment adapted from other industries to carry out the 'new-fangled' technique.
Now he leads a multi-million-pound business that was instrumental in establishing SMART repair as a top-quality alternative to the traditional bodyshop.
The business was part of a Canadian company but Mark led a management buy-out 15 years ago along with his then bank manager and now joint managing director Terry Mullen to set up the award-winning franchise Revive! UK.
"Because it was the fiftieth anniversary of D-Day when I started my own business, it's always an easy date to remember. The years have gone by very quickly and it's hard to believe it is now 25 years ago.
In 2019 SMART repair is now a professional and established repair method, but back in the 1990s it was dominated by one-man bands with little or no formal training, often regarded as 'cowboys'. There was none of the specialist equipment that we have now. I used air brushes from the world of graphic design, weighing scales from laboratories and had to make my own adaptations to bodyshop equipment!
Delivering high quality of work and high quality of service has always been important to me, which is why Revive! set up our own training academy very early on and then worked with like-minded organisations alongside the IMI to drive up standards and introduce the accreditations now in place for SMART repairers."
Today Revive! UK has 60 franchisees, over 180 technicians on the road, several static sites all supported by over 60-people from the Rugby based head office and in total the Revive! network now employs over 250 people nationally.
Mark Sums up the three key lessons learned from his time in business as:
Understand your customer
Revive! is a value driven business and by delivering consistently our values to the customers I believe that we can generate as much work as we want to. By understanding our customer we can appropriately deliver to their needs.
Be persistent
When I started 25 years ago the quality involved in Smart Repair varied enormously and it was easy to be seen as just "another man in a van" with dubious qualities. Things don't always go smoothly and sometimes there are problems or challenges but if you do the right thing long enough, I really believe and have seen that you get the results you deserve. Revive! has grown significantly through the consistent delivery of our values and enough people see the professionalism involved in Revive! as testified by our third party ratings.
Get the right people on board
Getting the right team to deliver the company values is vital and I have been hugely fortunate to have an amazing business partner in Terry Mullen who has helped drive up the professionalism and quality within the business. Together we have developed now a fabulous team all the way through the business and it is these guys that believe in what we are doing and who deliver quality to our customers time after time.
Revive! Auto Innovations is a full member of the British Franchise Association and leads the way in smart repair, with the UK's largest network of accredited repairers. They are looking for business orientated people to join their existing team of franchisees running highly profitable multi-van businesses operating in the minor vehicle repair sector.
Revive! franchise owners provide services on a mobile basis which allows them to keep overheads low, whilst offering a convenient service to customers, who include car dealerships, fleet and lease companies, insurance companies as well as the general public.
Find out more by clicking below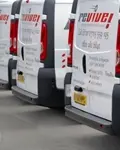 Revive! Annual Conference Celebrates Bumper Year
19th March 2020
Revive! franchisees gathered to attend the company's 16th annual conference.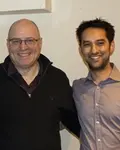 Record Revive! Territory Resale
4th February 2020
Leading SMART repair franchise Revive! has completed its largest resale to date.
What

Our Franchisees Say

The fact that head office does the accounts and administration for me is really helpful. Also Revive! has a national website where I get a lot of my leads from.Dan Normanton

Having worked with the Revive! team for a little time now, it is great to know that there is always someone at the end of the phone to help with technical support or just general advice of how to continue developing my business.
Why

Choose Us

Revive are the first full member of the British Franchise Association in their industry sector.

The Revive! Directors have many years experience in the Smart Repair sector and two of the Directors run their own highly successful Revive! franchises.

Revive! are the first company in the Smart Repair sector to implement the use of Water Based paints ahead of legislation that will restrict the use of environmentally damaging solvent based paints.
Related

Franchise Categories
Related

Franchise Types