Introducing Digital Signage to Signs Express
3rd September 2019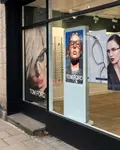 Silmline freestanding digital display
The UK's leading signs and graphics franchise, Signs Express, is delighted to launch its new digital signage product offering.
This new, exciting addition to the product portfolio comes after seeing technological developments in the industry and increasing demand from consumers. With digital signage capturing 400%* more views than static signs, it is a perfect complement to the wide-ranging products and services already available.
The extensive product range includes commercial grade freestanding and wall mounted digital displays, both available for interior or exterior use, as well as interactive touch screen displays, video walls and LED displays. With over 65 franchise centres throughout the UK and Ireland, Signs Express is uniquely positioned to offer customers nationwide coverage that is local, so they have access to the largest range of visual solutions to bring their brands to life.
Signs Express' 65+ business owners are also taking part in an ongoing programme of comprehensive training to polish their knowledge all digital signage products including the CMS and master expert installation and technical services. The training ensures all Signs Express Franchisees are skilled in delivering knowledgeable advice and products.
Whether utilising digital signage boards as a form of POS, showcasing what a business has to offer or simply providing information for visitors, digital signage is an ideal visual communication tool. It appeals to all industry sectors and is a cost-effective means of adapting signage as often as needed.
Development Director, Aaron Davis, commented:
"Digital signage is a fantastic addition to our extensive traditional signs and graphics product range and our nationwide network means we're perfectly placed to offer an exceptional service to our customers. It's a really exciting era for Signs Express and a great way to celebrate our 30th year in business."
With an array of internal and external options available, a professional service and bespoke solutions, Signs Express will be a trusted, safe pair of hands to deliver digital signage to its clientele.
The complete solution now offered by Signs Express includes hardware, software and content, managed in an intuitive content management system (CMS), either by the client or by their Signs Express centre. From animation to copy, video to graphics, Signs Express is committed to bringing brands to life through engaging visual solutions, aimed at maximising the benefits and capabilities of digital signage.
To find out more about franchise opportunities with Signs Express just click below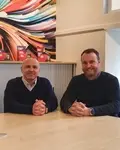 New Owner Welcomed at Signs Express Lancaster
10th March 2020
Lee Reynolds has taken ownership of Signs Express Lancaster following the previous owner's decision to sell the sign company.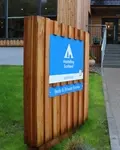 Award Recognition for Nationwide Signage Project
30th October 2018
Signs Express Falkirk has been shortlisted for a British Signs & Graphics Award.