Automotive - The Way Forward for Ambitious Women Like Carolyn
Each year, International Women's Day is celebrated to champion the things we do as people and as businesses to create a fairer, more equal world for women to live and work in.
At ChipsAway, we have welcomed women and men from all walks of life, who each have one thing in common - they want to take control of their careers and be their own boss, and we understand how important it is to ensure the franchising industry is open and accessible to all.
To demonstrate the variety of opportunities available within our networks, we recently caught up with new recruit Carolyn Kett, who joined our ChipsAway network at the start of 2021. Here, she explains why the automotive industry is a great opportunity for women who have a passion for cars and customer service.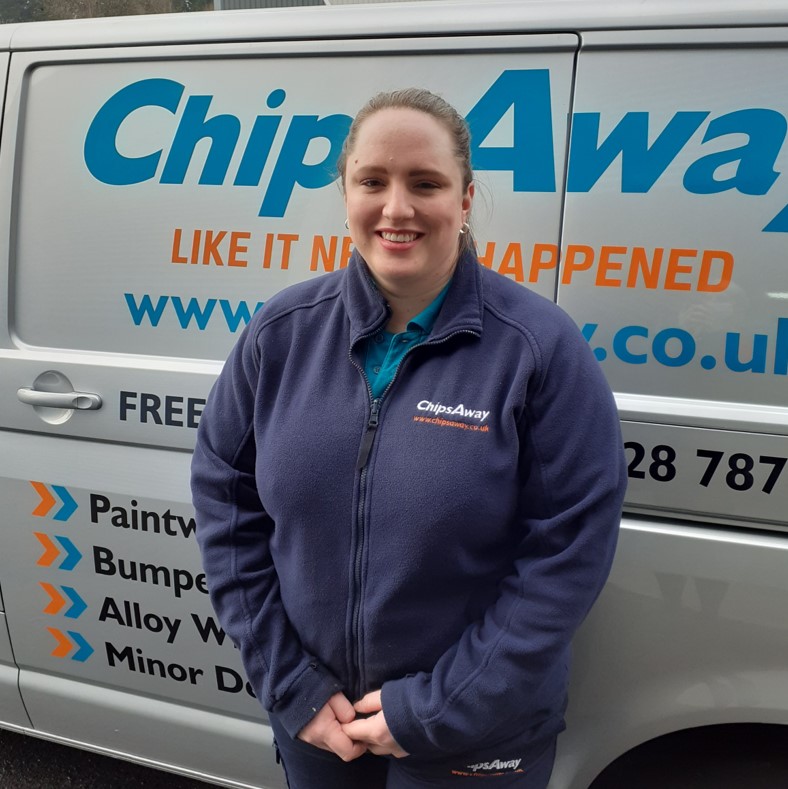 "I've had an interest in cars since being young – the way the parts work together, and how they can be used to create so many different looking vehicles.
"Prior to joining ChipsAway, I spent five years working for car manufacturer Lotus, working at its manufacturing plant in Norwich, so every single day I was involved in the building of cars. My role was within the logistics department, and I was responsible for ensuring all the required parts were available, on the production line, in time to assemble the vehicles.
"When I began working at Lotus, I knew I'd have a career for life in the automotive industry. I like working with my hands and I'm more productive in an active job, but I also had a dream of being my own boss; I wanted a job where I reaped all the rewards for the effort I put in, and where I got the true benefit of what I was doing.
"I used ChipsAway as a customer several years ago and spoke to the specialist who repaired my vehicle about what it was like. They couldn't speak highly enough of it, so about 18 months ago I began looking into franchising roles and what I'd need to do to get involved. I knew launching a franchise would be a big commitment, so I undertook a lot of research before I eventually decided to get in touch with ChipsAway.
"Since working in the automotive sector, I hadn't been customer facing but I did have experience in retail so I knew I'd be great with customers, plus I'm a patient, methodical person – skills I knew would be relevant being a ChipsAway engineer.
"After my first call with the ChipsAway team I knew I wanted to be involved, and signed up to launch a franchise in Cromer, covering the areas of Holt, Framlingham and Alysham. Within a couple of weeks I'd begun my training alongside a group of fellow new starters. Knowing I was amongst people who were also new to franchising was a big reassurance for me and for them; we got on really well and still keep in touch now, supporting each other as our businesses grow.
"The entire ChipsAway network has been extremely welcoming, working with me as I get up to speed learning more skills and fine tuning what I offer to customers. With spring/summer approaching, and as lockdown restrictions begin to ease, I'm looking forward to meeting more people and scaling the business up.
"The automotive industry is stereotypically associated with men, but improvements have been made when it comes to equality in the sector, and there is no reason why more women shouldn't get involved. The skills required to do a good job aren't just possessed by men – women have exactly the same qualities, and are just as able to be successful in this field.
"In my short time working with ChipsAway so far, it's become immediately clear it's an organisation which welcomes men and women alike to join its ranks and support customers across the country. No matter who you are, your background or your ambition, you're given everything you need to make your franchise a success. You won't experience any boundaries working with ChipsAway."
Find out more about the ChipsAway Franchise by clicking below now!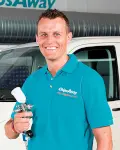 Phil Taylor
Five years ago, Phil Taylor finally decided to leave the printing industry and pursue his long-held dream of being a business owner.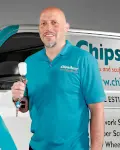 Richard Dexter
Richard Dexter joined ChipsAway as he needed a new challenge and a change in his work-life balance.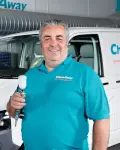 Andy Cornell
In 2011 Andy Cornell decided that he wanted a complete change of direction and joined ChipsAway.
What

Our Franchisees Say

I'm absolutely thrilled with the way my business is going. I wanted something flexible, that was not massively expensive and which had the potential for growth. ChipsAway fit the bill and has proved to be everything I'd hoped for. 'It does what it says on the tin', and if you follow the business model you can't go wrong!Andy Cornell, franchisee since 2011

I could see the flexibility of ChipsAway's business model would work for me. Working for myself as a franchisee is a world away from my life before.Neil Dobson, franchisee since 2013
Why

Choose Us

Regular National Advertising - ChipsAway have successfully built higher brand awareness through their extensive TV campaigns, SEO, PPC, and innovative online and offline marketing

Brand Leader with Proven Demand

Management Expansion Opportunities
Related

Franchise Categories
Related

Franchise Types