Tutor Doctor Franchise
Introducing Alan and Rachel Bentley from Tutor Doctor in Keighley and Yorkshire
2nd January 2013
Museum consultant, Alan Bentley, and museum site manager, Rachel Bentley, have both worked within the independent Museum sector for the majority of their careers.
Independent Museums do not get any government funding and are generally run by charities, so they have always had to have some element of entrepreneurial skills and be very customer focused.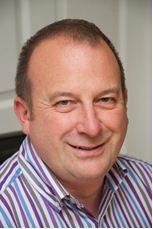 With some uncertainty at work, due to some contracts only being renewed for short periods, Alan and Rachel started to seriously look into the possibility to running their own franchise business.
Both felt franchising would be the best solution for them because it gave them the freedom and opportunities of self employment with the support of a network.
"We liked the Tutor Doctor business model, the low overheads and the flexible paths to growth and the support has been great"
As you would expect, with running your own business, you come across some challenges:
"Time and really the usual challenges of putting in to practice a new system you have learnt in theory, but I really enjoy closing sales. There have been lots of firsts which are generally the greatest achievements."
Alan and Rachel still work part time at the Museum but are working on growing their business and learning more to better measure what they do.
The advice Alan and Rachel would give to anyone looking to start their own franchise business is:
"Do your research but in the end you have to make that leap!"
To find out more information about Tutor Doctor franchise opportunity click below to request your FREE franchise information pack

Tutor Doctor Franchise Case Studies