Ex-Finance Director Searches for More 'Soul'
When Piyush Gupta was offered redundancy after 20+ years working within finance, he jumped at the opportunity. In trying to decide on his future, Piyush's main aim was to find something that offered more fulfilment and enjoyment. Something with 'a little bit more soul'. After evaluating his priorities and assessing his skillset, Piyush knew the direction he wanted to take. All that was left was to find the perfect role.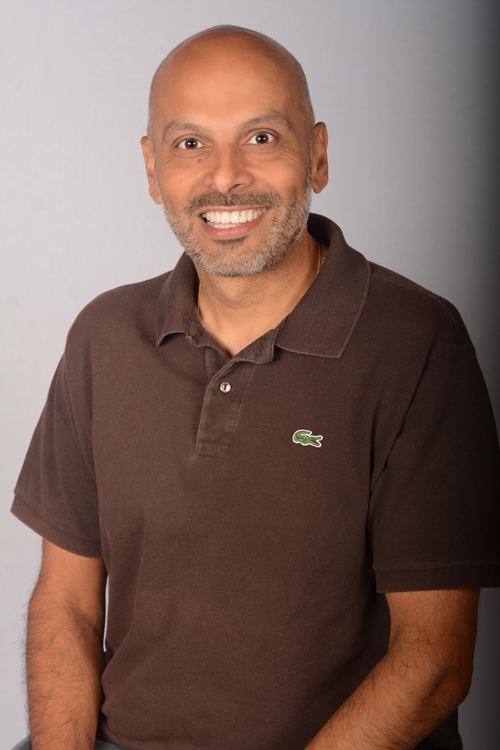 "After my redundancy, I knew that I didn't want to go back into the corporate world – I needed something that gave me more satisfaction. I began looking at education, health and working with children as that was guaranteed to give me that sense of accomplishment that I craved. I then thought a lot about what I'd enjoyed in my work and the main things were business development and managing a team – so I knew I was looking for a career that combined all these things."

After completing a Business Degree and becoming a Chartered Accountant, Piyush went on to rise through the ranks in some well-respected companies. The 51-year-old's career has seen him support a £200million division, manage and recruit large finance teams of staff as well as proving to be instrumental in the growth of an entire business model. A key team player, he also provided business support to directors and team leaders, before redundancy gave him the opportunity to become his own boss.
Whilst on the lookout for his new vocation, Piyush kept an open mind. He applied for many roles in his hometown of Peterborough, hoping to find the right fit. After seeing an advert which said: 'Be your own MD in Peterborough' he was intrigued. The meeting, however, was not what he expected.
"I spoke with Fiona Price from Tutor Doctor and she started talking about the franchise model. I immediately said 'No! This isn't for me' to which she replied: 'Hear me out'. After a few more discussions with Fiona and other franchisees, I was sold. We spoke about how I would still be my own boss but have the added security and support franchise model and the team behind me.
I was so impressed by the structure of the franchise and how I could create a business for me but have an impact on other people too. We really get to know the families we work with to ensure the right tutors are matched with students for the best outcome. That's led to Tutor Doctor being a go-to brand for advice. I was keen to be a part of that."
Tutor Doctor is the fastest growing in-home tutoring franchise in the world. Franchisees work with families to thoroughly assess a child's needs and then carefully select the best-fit tutor based on goals, personality and learning style. Tutors then visit students at home or work with them via an online platform, so that they can learn in the comfort of their own home, at a time that suits them. Tutor Doctor franchisees arrange and oversee the tutor/student relationship for a truly bespoke solution and exceptional level of service.
"I spoke with other franchisees and they seemed to have one thing in common – the passion for education. They all wanted to have an impact on the formative years of a persons' life, and I knew that I had to be part of it."
In September 2016, Piyush and his fellow new recruits flew out to Toronto for an intensive seven-day business bootcamp. Tutor Doctor's award-winning training programmes prepares new franchisees for everything they need to run a successful business so that when they arrive back home, they're ready for launch!
"The training was great and really comprehensive. It felt great to meet people from different backgrounds that were about to do the same thing as me. It gave me real comfort in knowing that I was part of something much bigger that I could bring back to my community. We went through every aspect you could think of including profiling individuals, sales training and the recruitment process – tutors are the cornerstone to our business after all. However great the training was, I must admit my mind wanders very quickly – I just wanted to get out and do it."
After you launch your franchise, you are actively supported, by a Learning Support Specialist (LSS), across all areas of your business through structured training programmes, weekly coaching calls, weekly global calls and on-demand support as you need it. As your business grows, they have specifically designed support systems to help you continue growth, build momentum and ultimately scale your business to help you achieve your financial and personal goals.
"It's amazing to see the constant development and growth within the franchise that goes on at all times. There's always free courses that I can book onto, weekly conference calls and regular meetings with my LSS that help me to develop my own business."
Tutor Doctor has over 640 franchise territories in 15 countries across the globe. Already topping the bill in Europe, the UK is also one of the top spenders on private tuition worldwide, with 25% of households using private tutoring services. Their UK network of 70+ franchisees all enjoy an exciting, scalable business whilst making a positive impact in the lives of children.
The first two years of business for Piyush were so successful that at the beginning of 2019, he expanded into two more territories – Huntingdon and Stamford. The expansion meant that Piyush recruited an administration assistant and an Education Consultant to allow him the time to focus more on growth and customer care. He also enlisted the help of his son to work on the social media for the business.
"I knew that I wanted to have an impact on more people, so it just made sense to expand to the neighbouring territories. I want to get them to a point where I'm just replicating the success of Peterborough and going above and beyond for more families. I currently have 75+ tutors on the books that work with over 100 families across the three regions.
The sense of achievement I get from Tutor Doctor is nothing like I ever imagined. When I get a phone call from parents telling me their child has done great things because of my tutors, it is such a rewarding feeling – I've been close to tears on occasion. It's a complete contrast to my corporate job as it's more personal."
As he approaches his third-year anniversary, Piyush reflects on the success of his business so far. He still has grand plans for the future.
"Once I reach three years, I'm going to have a pit stop and evaluate everything. Then, I will go forward methodically and see how I can take things to the next level. I'm hoping I can get the two new territories to a level where I'm left to consider expanding once again – that would be very exciting! I also want to hire another Education Consultant to help manage the areas.
I think the most important thing is that I've been honest with myself. I knew that I wasn't going to be the best at every single aspect of business, but I was assured I'd have the team behind me to help. Looking back now the only thing I ever ask myself is 'Why did I ever become an accountant?'"
Find out how to start your own Tutor Doctor franchise by clicking below