Performance Coaching Franchise
Join one of the top B2B training franchises in the UK for a low cost of just £1,895+VAT!
Mindspan has been at the forefront of mindset, attitude and psychological development training for over two decades. They have helped organisations enhance their performance by demonstrating the fundamental link between psychology and success and have helped over 100k individuals, 400+ organisations and have worked across 14 countries.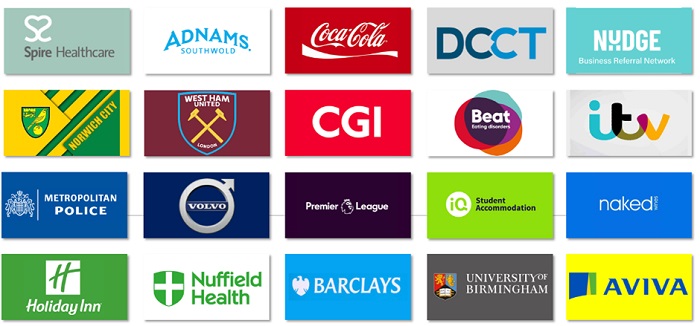 It is estimated that the UK performance coaching market is worth between £9-£10 billion and a supplementary training market worth between £600 to £700 million. These are huge markets, and they are extremely broad in their construction, coaching for example can mean entirely different things for the worlds of business, sport, and education alone.

Globally it is estimated that the personal development industry is worth £30 billion with £60 million of that coming from the UK. Again, this would span across all sectors and is accessible by all individuals from reading a book to attending a course. One of the key things Mindspan do with all of their new coaches and trainers, is take the time to understand and plan how you will focus on your niche within these markets. Their Mindspan principles and methodologies can and do help all types of people, positively affect their lives, but crucially they know you cannot grow your business by targeting EVERYONE.
Mindspan have coaches who work with HR professionals, business start up's, sports professionals, females, children, IT developers, businesses in hospitality, retail, and finance. Everybody starts with a niche; this could be where you have expertise, a passion, or previous customers from your current or previous career. And…as you aren't defined by a geographical area within the UK, it turns out that some of these niches are actually pretty big!

Why choose a Mindspan Performance Coaching Franchise?
Training impact on clients: While the Mindspan training system is there to show new franchisees how the business model works, it's also geared towards client satisfaction. They make sure Mindspan Business Partners have the right mindset to make a positive difference in customers' businesses and lives.


The perfect support system: The Mindspan support team is there to assist you as much as possible, but not in a way that dictates how you should run your business. You'll have the freedom to develop your own management and training style and thereby develop relationships with your clients.


Flexible brand licensing: The Mindspan Business branding isn't cast in stone when it comes to different sectors and industries. The company is willing to change any content to make sure it's adaptable to your needs.


Worktime freedom: You get to choose how you want to spend your time earning money from your new Mindspan career. It doesn't matter if you want to work full-time, part-time or even as part of your current business.


Fixed monthly fee: The best part is that the training programme remains fixed at £1,895 with a monthly support fee, and this doesn't increase as your Performance Coaching Franchise grows.


Part of a growing team: With an ever-growing team, there will always be space for new content so that you have something new and fresh to show your existing and new clients.
Mindspan Training:
Before starting, you'll go through comprehensive Mindspan training which includes the Mindspan content, Coach training, CBT module & business support.
Mindspan offer comprehensive training packages for both their coach and trainer opportunities. If you are wanting to get to trainer level, then everybody must first start with their coach training. All of Mindspan's training is derived from theory but is delivered and presented in a way to have maximum impact on their clients, with a set of tools and methods that bring the competencies to life.
Could you run your own Mindspan Performance Coaching Franchise?
Mindspan Business Partners come from a diverse range of personal and professional backgrounds. Some have experience coaching or delivering training to groups, and some had never done it before. Some have experience growing a business, and some have always been employed. Some didn't think they could do it and proved themselves wrong.
Where you have come from isn't important, but where you want to get to, is, and Mindspan will support you to get there. Mindspan will expect you to not just talk the talk but immerse YOURSELF first in the Mindspan principles and methodologies. There is no faster way to lose credibility than personally not implementing what they teach and from your very first day of training they encourage you to do this.
Find out more about the Mindspan Business opportunity and running your own Mindspan Performance Coaching Franchise. Click below now!