UK franchises – With Total Franchise getting started isn't as hard as you think!

How does running your own successful business sound? Exciting? Rewarding? Fun? ...Or a lot of effort?
A lot of people stay in dead-end jobs because they see owning their own company as an impossible dream. Does this sound like you?
You can't think of a new idea? And even if you do come up with a business idea, how one earth are you supposed to know how to put it into place?
And then there is the risk involved, and getting everything set-up. Sounds exhausting, doesn't it?
Well it doesn't have to be, not with TotalFranchise.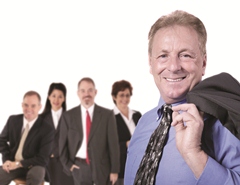 We have a fantastic selection of UK franchises for you to invest in. Getting started on the path to success is a lot easier than you think with TotalFranchise. Firstly, the opportunities are there for you – start with our search facility.
Secondly, you can search based on your requirements – the type of business you wish to invest in and how much money you want to invest.
Thirdly, you don't have to worry about business models or anything like that as you will be investing in one that is already successful. Everything is put in place for you to succeed. You don't need fresh ideas. You don't need to go searching for business plans. All you need is a passion for the business in question and the determination to succeed.
Start with a simple search and find a great UK Franchise
All you need to do to get started is use our simple search box. You will then be presented with all of the UK franchises that meet your requirements. You will be given information about the brand and the amount of investment required. You can request further information in order to assess the UK franchises in greater depth.
We have an investment opportunity for everyone. No matter whether you are sick of being in a dead end career or you are looking for your next investment opportunities in a list of many UK franchises you have already bought. Start searching now and find the ideal franchise for you! And if you have any questions or queries then get in touch. We are more than happy to provide any help or advice. You can email us on; info@totalfranchise.co.uk. Alternatively give us a call on the following number; 0845 869 3855. You are only a step away from an easy, simple and effective investment opportunity.