Top qualities required to be a successful franchisee
The world of franchising is an exceptionally exciting one. If you're in the first stages of researching the opportunities that may pave the way for your lucrative future then you are likely to have realised from success stories that there are many common personality qualities between entrepreneurs. Here we take a look at seven qualities that you'll need in order to be a successful franchisee.
1. Dedication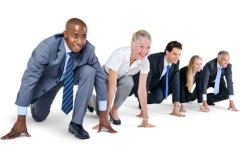 As with any form of business, or indeed any type of career, dedication is essential. The defining difference between being an employee and a franchisee however is that you are completely responsible for how hard you work. There is no boss who will review your performance at the end of the year and there are no managers to stand over your shoulder to check what you're doing.
So be prepared for getting out of bed when there is no office and potentially angry manager that awaits and arrange a few motivational talks for those sunny Friday afternoons when the garden and bbq is calling.
2. Being risk aware
Many people mistakenly think that to be successful in business you need to take big risks; however, nothing could be further from the truth. Being an accomplished franchisee requires the weighing up of risks and the continual monitoring of business progression, with considered risks being taken at appropriate times.
3. Being a People Person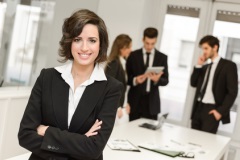 Successful franchisees always have strong interpersonal skills. They can communicate clearly and build relationships to create loyalty and trust. This also extends beyond franchisee to customer relationship to franchisee and employee relationships.
4. Being able to maintain composure, regardless of the situation
Running a business is stressful and sometimes no more so than when you've already made an investment. However the most successful of franchisees are those that can stay calm within any situation.
5. A steadfast approach to hard work
Getting a franchise up and running is seriously hard work, there is just no way around it. It takes late nights and early mornings, working weekends and skipping holidays. This means that having the stamina and right mental approach is essential. However, as unrelenting as a franchise seems over the course of the first few years, the future business that you build towards is one that requires less leg work by you with more employees and profits that grow year on year.
6. Be optimistic....
Nobody says that franchising is easy and even the most successful of business people will have knockbacks. For this reason optimism is essential, having anything less than a bright and sunny outlook can mean that small problems become amplified and that you as a business owner enter a seemingly never ending cycle of what are really surmountable issues.
7. ...with a realistic outlook!

When researching franchise opportunities you'll be provided with guidance upon potential income. These figures should however be considered as guidelines only, with the upper income end only achievable after a set number of years and with nothing short of complete dedication. This means that starting out with and maintaining a realistic outlook is essential if you're to remain focused and able to make reasoned business decisions.
We can provide essential resource for choosing the perfect franchise opportunity. Learn more about franchising, check out the start-up resources. You will also find extensive franchise packages with unparalleled opportunities as well as plenty of help and guidance on getting started. To explore other franchises, why not start a search!