Eazi Apps Licence
Eazi-Apps Licence Opportunity
Mobile App Business


START YOUR OWN MOBILE APP BUSINESS!

With the Eazi-Apps Licence you can generate a serious recurring income from building mobile apps for businesses, without any technical experience!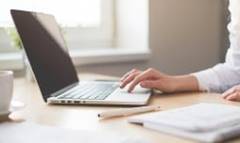 Smartphone sales have broken the billion barrier and the app market has achieved 25% annual growth.
This is your opportunity to profit from the fastest growth market in history and build the wealth and financial security you've always wanted.

Leverage their powerful technology and proven sales process to earn a recurring income, without any technical experience.

The Eazi-Apps Licence Opportunity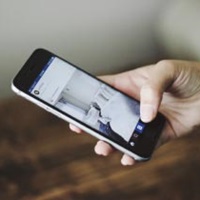 Starting your own Mobile App Business couldn't be simpler, with professional training, business mentoring, and a world class marketing launch pack.
Eazi-Apps offer innovative technology and ongoing support, helping you build a successful business in an explosive market.
"63% of UK mobile users like using a mobile app to purchase a company's product or service. 48% of UK mobile users said a poor mobile experience would make it less likely for them to purchase more products or services from the business." - Econsultancy

Why Eazi-Apps?


Low set up costs and ongoing overheads


Work where and when you want


No technical or design experience required


Huge growth market with massive potential


Proven business model that pays you monthly


All you need is a laptop, a phone and your energy
A TurnKey Package


Industry Leading Training
Substantial Income
2 days of compheresive training at
University of Leicester
You can generate a substantial
income and monthly residual
Eazi-Apps Do The Heavy Lifting
Eazi-Apps Technology
Join Eazi-Apps and leverage their brand,
online presence and credibility
Cutting edge platform with amazing feature sets and full customisation
Dedicated Support
Marketing Collateral
Benefit from personal dedicated support to
help you every step of the way
Professionally designed business cards,
brochures and marketing collateral

Partner Mentoring Program

Grow your Mobile App Business with the assistance of a successful
Eazi-Apps network member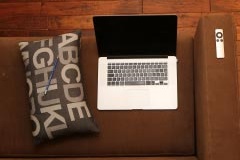 As part of Eazi-App's ongoing commitment to the success of their global partners, they are proud to announce the launch of their new six-week, one-to-one 'Partner Mentoring Program'.

After completion of your two-day training programme, you can schedule in business mentoring with an experienced Eazi-Apps partner. From building your first app to attending your first meeting, they are there to help you every step of the way!


What the Eazi-Apps Licencees say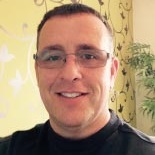 "As one of the first partners of Eazi-Apps, we have been impressed with their innovative solution in such a dynamic and fast growing market. It is a pleasure doing business with Eazi-Apps and we have experienced exceptional professionalism on every level.
They have a fantastic support system, ongoing communication and are prompt and quick to respond to every query. Their innovative and up to date approach to the business makes them a step ahead in the industry. A great experience and always a pleasure doing business with them." T. Smith - Eazi-Apps Licencee

Find out more about the Eazi-Apps Licence opportunity, the successful Mobile App Business. Click the button below now!