Car Repair Franchise
A booming business, powerful profits and a job you can finally be excited about - who says you can't have it all? With a ChipsAway Franchise, you can – from just £15,000+VAT**.
Working yourself to the bone to line someone else's pocket is no fun. And combined with a poor work-life balance, a capped salary and a lack of autonomy, it's easy to see why you might be fed up and looking for something new.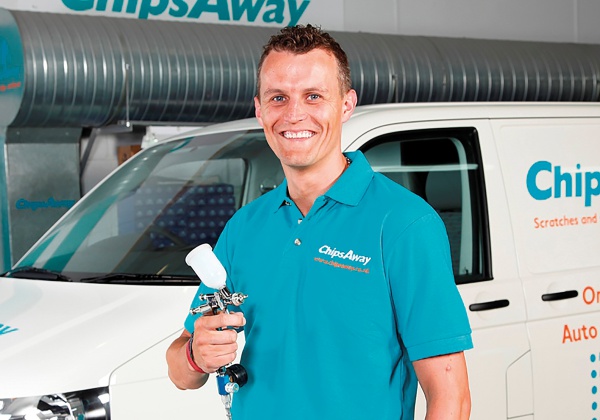 There's no better time to become your own boss. With market leaders ChipsAway, you can wave goodbye to working hard for someone else's gain, control your own diary, and reap your own rewards.
By choosing ChipsAway you will benefit from:
A tried and tested business model
Over £150,000 worth of leads* generated per franchisee per year
National advertising including extensive TV, social media and digital campaigns
All the support and training you need to launch your successful Car Repair Franchise
An established brand – recognised by 11 times as many customers as the nearest car repair competitor – according to a recent YouGov survey.
ChipsAway are an established international brand and the UK's leading mobile vehicle paintwork specialists.
They offer a convenient, high-quality and cost-effective alternative to car body shops and use their renowned Small to Medium Area Repair Technology (SMART) to fix minor scratches, scuffs and dents to vehicles and alloys.
The ChipsAway Car Repair Franchise:
As a ChipsAway Franchisee, you will initially be a single-van set up and then depending on your ambitions, will have the opportunity to expand into multi-van, or workshop model.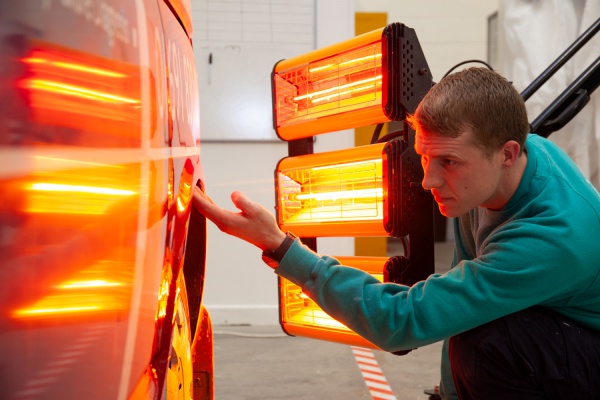 Whether you're a professed petrol head or have little to no automotive knowledge, they will equip you with all the tools you need to run a successful Car Repair Franchise.
In fact, over 90% of their network had no prior industry experience before joining them.
From an extensive IMI-accredited technical training programme, to launch assistance, and an expert sales and marketing strategy, they will be with you every step of the way.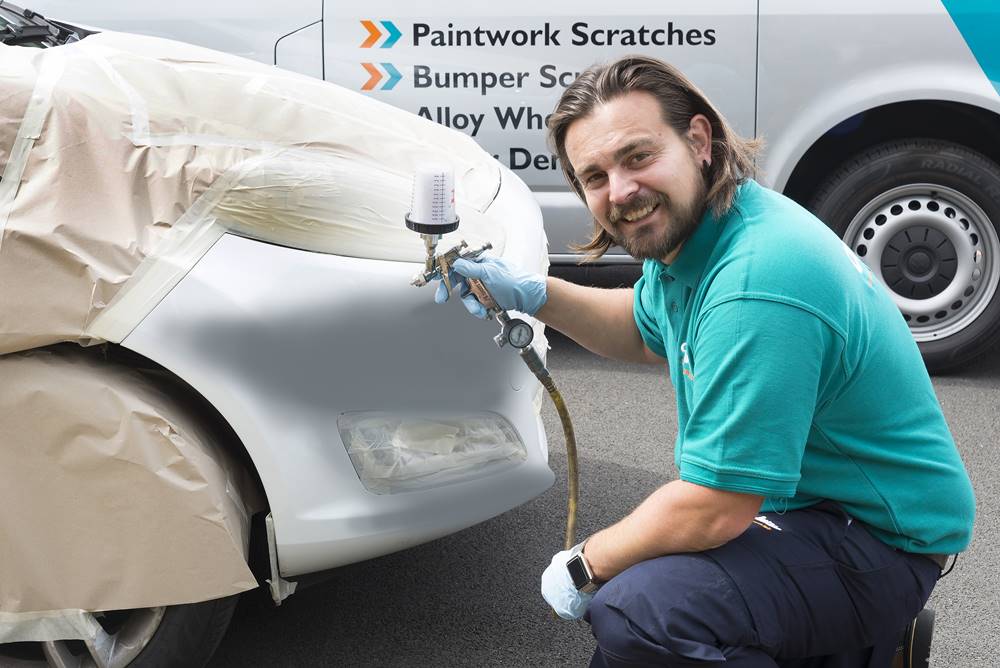 ChipsAway are part of the Franchise Brands plc Group, which means you'll have access to a support team with a wealth of experiencein franchising, who currently look after over 450 franchisees in 12 countries.
With them, you don't have to worry about stepping into the unknown alone, or not having enough work to keep you busy.
Why invest with ChipsAway?

1. A brand leader
ChipsAway is trusted by hundreds of thousands of car owners every year and is the most recognised car repair franchise in the UK.
2. Flexibility
Their proven business model can be tailored to suit your ambitions – whether you aspire to be a single-van, multi-van or unit operation. Watch our videos to hear from some of their franchisees who have expanded.
3. Support
ChipsAway invest heavily in technical training, marketing and ongoing development, meaning you will be in business for yourself, but not by yourself.
4. ChipsAway help you take charge
Whether you want to increase your earnings, spend more time with your family or build a business empire, we'll put you on the road to success.
5. Help increase demand for your services
ChipsAway support you with high profile marketing campaigns across TV, digital and print media, which last year generated a continued source of over £57m worth of leads for their network.
With 25 years' experience, a proven business model and a low initial investment**, it's easy to see why over 200 UK franchisees have joined them.

*The average franchisee received over 1,000 enquiries via Head Office in 2020, which at our average repair value equates to over £150,000.
**The franchise is £29,995 + VAT, but with the various pricing options that they offer, you only need £15,000 + VAT of your own funds to start your ChipsAway Car Repair Franchise.
Find out more about running your own mobile Car Repair Franchise with ChipsAway. Click below now!
What

Our Franchisees Say

I'm absolutely thrilled with the way my business is going. I wanted something flexible, that was not massively expensive and which had the potential for growth. ChipsAway fit the bill and has proved to be everything I'd hoped for. 'It does what it says on the tin', and if you follow the business model you can't go wrong!Andy Cornell, franchisee since 2011

I could see the flexibility of ChipsAway's business model would work for me. Working for myself as a franchisee is a world away from my life before.Neil Dobson, franchisee since 2013
Why

Choose Us

Fantastic Earnings - Potential Rewards for franchisees are unlimited

Expert Knowledge - ChipsAway's proven business model is tried and tested. Working with ChipsAway gives you easy access to a wealth of advice and support.

Brand Leader with Proven Demand
Related

Franchise Categories
Related

Franchise Types