Earn £50,000 to £150,000 per year from your Property Investment Business
The Platinum Property Partners Franchise offers a direct route to financial freedom through property investment. Combining the security of property and the certainty of franchising, Platinum's 380+ Franchise Partners generate, on average, between £50,000 and £150,000 in annual income from their Property Investment Business – giving them that financial freedom but also giving them back their time, too.
How does the Platinum Property Partners Franchise work?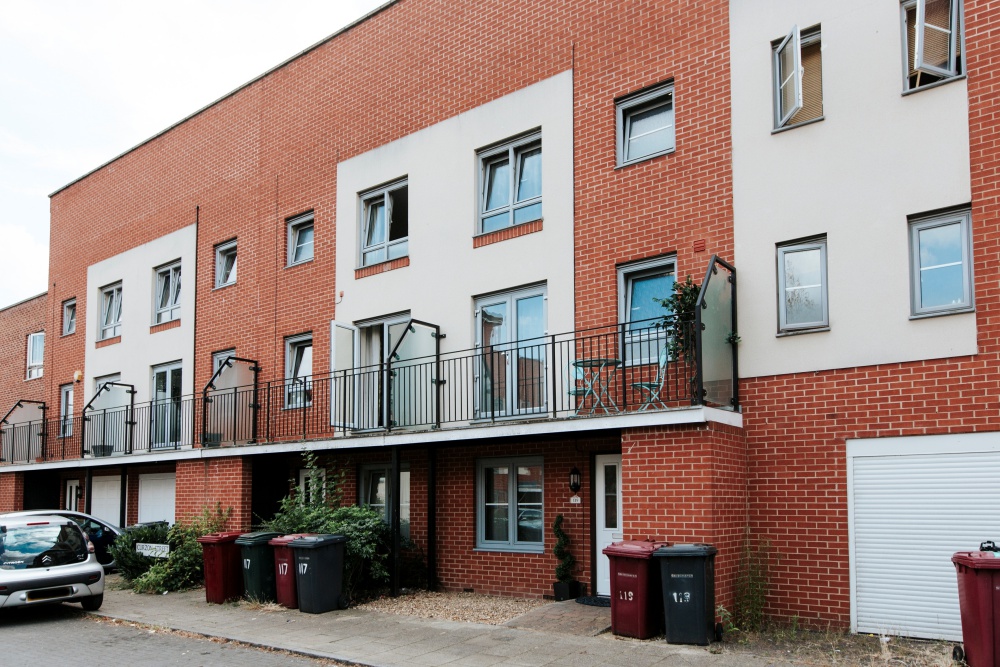 Using a tried and tested property investment business model honed over more than a decade,
Platinum Franchise Partners invest in highly profitable Houses in Multiple Occupation (HMOs), supported, mentored and coached by the franchisor's team of property and business experts.
What are HMOs?
Platinum's Franchise Partners create high-quality HMOs, which are shared living properties for professionals and key workers.
Guided and supported by their mentors and Platinum's team of experts, Franchise Partners are able to buy the right properties in the right areas, before cost-effectively renovating them and turning them into multiple-bedroom homes which are let out on a room-by-room basis.
What kind of returns could I generate?
On average, Platinum Franchise Partners earn between £50,000 and £150,000 per year from their property businesses.

On top of that, Platinum Franchise Partners:
Enjoy average returns on equity of between 10% and 15%
On average, earn £17,000 per property, per year – 40% more than standard single tenancy buy-to-let properties
Benefit from long-term capital growth in their properties, as they own all their assets 100%
But why do I need a franchise to invest in property?
Put simply, you don't.
But investing in HMOs is complex because of legal and licensing requirements, while mistakes like buying the wrong house in the wrong area, over-spending on renovations or not being able to obtain planning permission are common and can be incredibly costly.
With a Platinum franchise, you'll be mentored and supported by a team of more than 50 industry experts, so you:
Buy and renovate your properties cost-effectively, meaning a greater return on your investment
Buy the right properties in the right area and avoid costly planning mistakes
Find good housemates and keep them happy, so your rental income keeps coming in
Have access to and support from Platinum's 'Power Team' of specialist mortgage brokers, accountants, solicitors and letting agents
Do I need property experience?

You don't need to have invested in property before to join the Platinum Property Partners Franchise.
The most important traits in a Platinum Franchise Partner are a determination to succeed and a desire to change your life.
Platinum Franchise Partners come from all walks of life. Some have owned other businesses, many have trodden the corporate path and now want more of their time back and others have come into money and simply want a solid investment for their futures that also generates an immediate income to replace or boost their existing salary.
More about Platinum Property Partners

Platinum was formed in 2007 and, since then, the franchise has helped more than 380 Franchise Partners achieve financial freedom through property investment.
The franchise is a full member of the British Franchise Association (BFA) and its Franchise Partners own more than 1,000 properties across 200 towns and cities in the UK. Those properties are home to more than 6,000 housemates and are worth in excess of £250million.
How much do I need to invest?
In order to join Platinum, you'll need between £300,000 and £700,000 of working capital.
That amount will fund your franchise fee and the purchase and renovation of your first HMO, depending on where you buy.
Find out more about joining the Platinum Property Partners network and the opportunity to earn £50,000-£150,000 a year. Click below now!