Sing, dance, pretend and play every day as a Pyjama Drama Franchisee!
Pyjama Drama is an established, fun and exciting Children's Drama Business. Established in 2005 and with the first franchise sold in 2009, the business has expanded rapidly in towns, villages and cities throughout the UK.
In 2015, Pyjama Drama classes were launched in Australia and Malaysia, and at the beginning of 2016, Pyjama Drama began working with teachers in California. More recently they have worked with practitioners in China and India.
In 2018, Pyjama Drama began creating CPD opportunities and resources for early year's practitioners, winning a Teach Early Years Award in both 2020 and 2021, and creating an additional income stream for franchisees. In 2021, they were proud to be accepted as Core Members of the Anti-Bullying Alliance and Partners of The Sex Education Forum for their anti-bullying Primary School curriculum – yet another way in which the status of the Pyjama Drama Franchisees is elevated by the work done at Head Office
Thanks to the pandemic, the well-being of our children has never been more of a priority, and as the world slowly begins to open up, teachers and parents alike are increasingly looking for ways to ensure the social, as well as physical needs of their children, are met.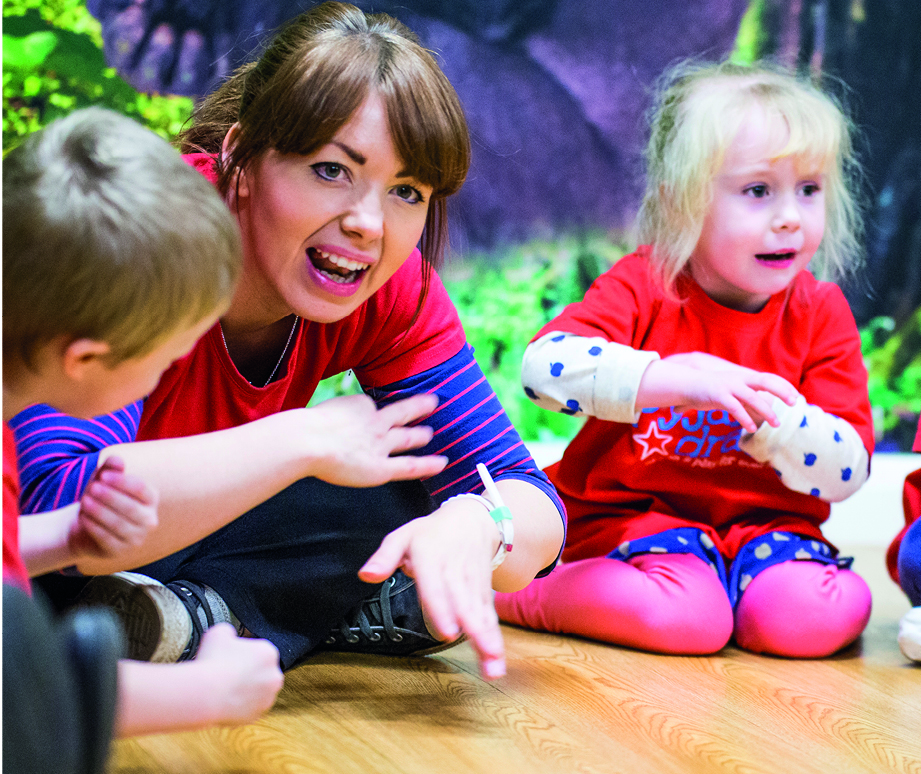 Pyjama Drama believe that one of the absolute best ways to address any deficit in social and emotional, as well as physical development, is through imaginative play.
Pyjama Drama are looking for people who are passionate about young children's development, who enjoy singing, playing, pretending and being silly with young children!
You don't need necessarily to have any formal drama or teaching experience, rather they are looking for raw skills and talent, and an enthusiasm for creative education. If you're hard-working, professional, a team player, and someone who wants to make a difference to young people's lives – Pyjama Drama would love you to apply to wear the red T-shirt!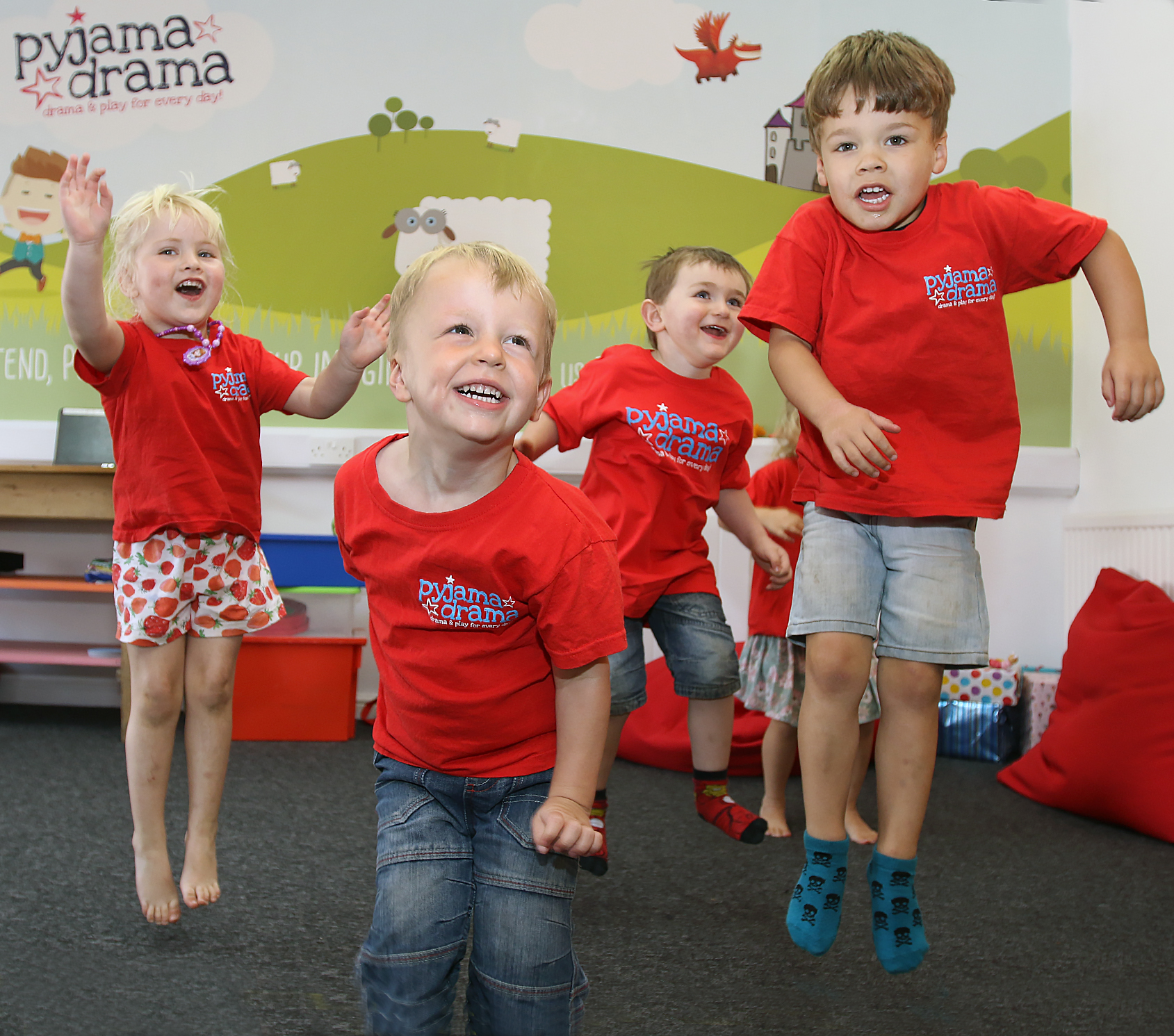 The Pyjama Drama Franchise Opportunity
Pyjama Drama Franchisees work in nurseries, preschools, schools and in public sessions delivering classes and shows. This is a flexible franchise which can be run part-time and alongside other work if necessary.
Franchisees are in control of their own timetable and choose how much to work during term-time and in the school holidays, depending upon how much they want to earn, and how quickly they want to grow their business.
Comprehensive training teaches franchisees how to market their business to secure work, and how to run the admin and financial side of their business too.
We believe that one of the absolute best ways to address any deficit in social and emotional, as well as physical development, is through imaginative play and that's why we're on the lookout for likeminded individuals to join our team this year.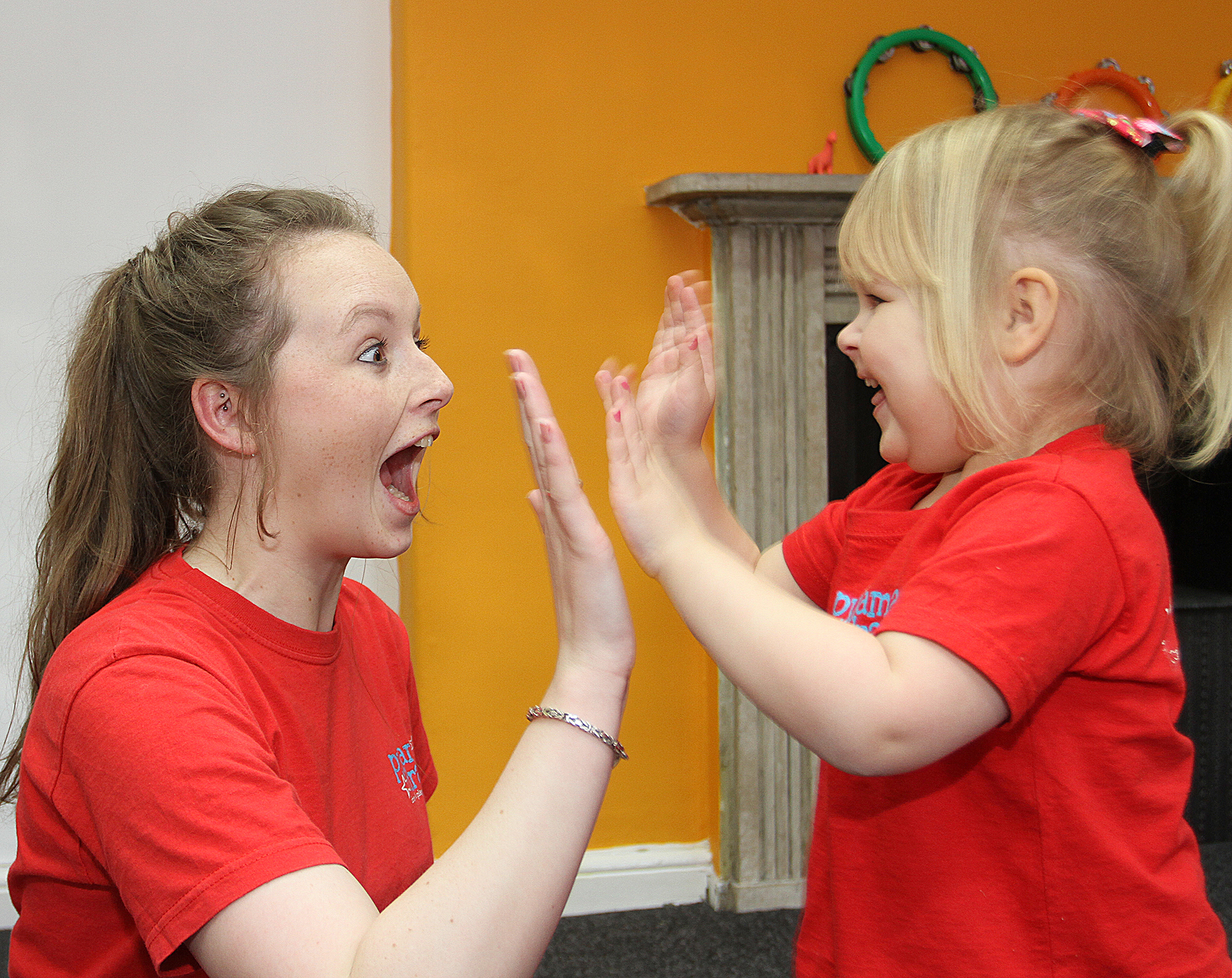 How much can you earn?
The highest earning franchisees have turned over in excess of £50K. These have been franchisees who are working full-time and have built up to this over a period of a few years.
The vast majority of the network work part-time and turn over between £15,000 and £30,000. Profit margins are, on average, 75%. Despite the pressures of Covid, since September 2021 Pyjama Drama have seen enormous growth, with franchisees turning over record figures. Nurseries and schools are responding to the ill effects of the pandemic and looking for programmes such as theirs to promote engagement in education, and to develop social and emotional skills.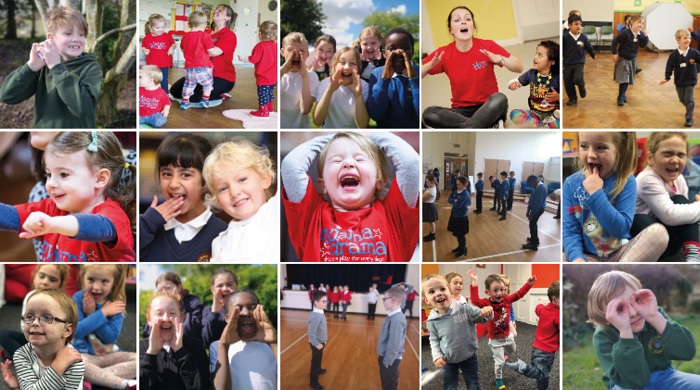 The Investment:
Pyjama Drama Franchisees begin by purchasing the Core Franchise. This enables them to work in work in nurseries, preschools, schools, and in public sessions to deliver:
Raindrops classes (2 - 3 year olds, 35 mins)

Rainbows classes (3 - 4 year olds, 40 mins)
Interactive Performances (3 - 7 year olds, 1 hour)
The Core Franchise £6,650 (Usual price £9,500). Be one of the first three franchisees to join us in 2022 and receive 30% off.
Franchisees can then choose to add (at the same time, at a later date, or not at all):
Dewdrops classes £1,050 (6 - 24 month olds, 30 mins)
Usual price £1,500
Parties £2,450 (1 - 7 year olds, 40 - 60mins)
Usual price £2,500
Sunbeams classes £2,450 (5 - 7 year olds, 1 hour)
Usual price £3,500
So, if you're…
Passionate about play and love spending time with young children

Committed to the social and emotional development of young children

Enthusiastic, professional and friendly

Can pretend and make-believe

Able to hold a tune and enjoy singing

Determined to succeed

Looking for a flexible, family-friendly career with the potential for long-term growth
Then the Pyjama Drama Franchise could be for you!
Find out more about the Pyjama Drama Franchise and running your own fun and exciting Children's Drama Business.
Click below now!
What

Our Franchisees Say

The amount of joy, creativity and positive energy that fills my day now is unlike any job I've ever had!Kirsty Dorling, Southampton

Investing in a Pyjama Drama franchise has been the best decision I have ever made. Not only has it given me time with my family, but I have created a business I am proud of.Emma Knighton, Trafford

I've been a Pyjama Drama franchisee for almost 10 years now and I can honestly say that it's been the best 10 years of working life that I've ever had.Sarah Watt, Cumbria
Why

Choose Us

Sessions incorporate all the elements of drama; music, movement, pretend and play!

Earn an additional income stream from the sister company, at no extra cost!

No use of props or costumes
Related

Franchise Categories
Related

Franchise Types