Ovenclean Couple Clean Up in Industry Awards
7th February 2023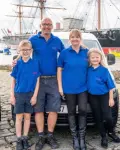 Dean and Amy Wilson's life of grime with Ovenclean Portsmouth has paid off with an impressive win in the Great British Franchisee Awards – one of the highest honours in the franchising world.
"We want to be the biggest franchise Ovenclean have," says Dean, "and we're fairly sure we're the biggest oven-cleaning operation locally.
"We'd like to grow it further, and I know it's feasible as there's such a fantastic demand for the service. Ideally, we'd hope to add an extra van to our operation every two years."
Annabel Hall, Franchise Support Manager for the Ovenclean network, says Dean and Amy always go above and beyond to keep customers happy.
"This is evident in their amazing 1,300+ Checkatrade reviews, not to mention all their Google and Trustpilot reviews," she says.
"We're especially pleased to see them grow and develop their business around family life – enabling them to achieve the balance they really wanted from running their own business, which is obviously so important."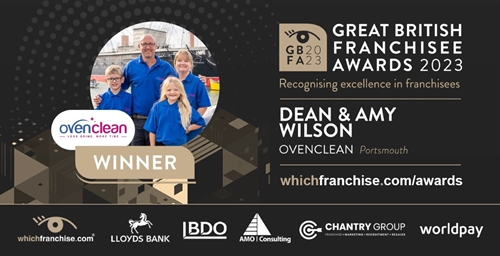 Dean says the couple quickly got up to 3 cleans per day and then took his brother on to join the team around 18 months in.
"We've recently had to stop taking on new customers as we can't fulfil the demand from our regular clients. Keeping up with customer demand can be a challenge – especially around key times of the year.
"We've grown the business steadily though and now we're up to three vans and able to service a lot more customers.
"Although we owned our own business in Spain before joining Ovenclean, being a franchisee and growing the business into a multi-van operation meant we had to learn to manage multiple diaries.
"If we haven't got high standards, we haven't got a business, so we love achieving a wow factor for our customers.
"I'm also a mentor and help to train new starters as and when they join the network. I've probably trained in the region of 10 so far, and thoroughly enjoy it. It's great to watch their confidence grow and see them thrive in their new business."
Dean and Amy are keen to give credit where it's due. "We're a family-run business and wouldn't be anywhere near as successful if it weren't for our team," comments Dean.
"Mark, my brother, has worked for us for eight years and George, my nephew, has been working for us for five years. They've been instrumental in everything that's led to us winning this much-coveted award."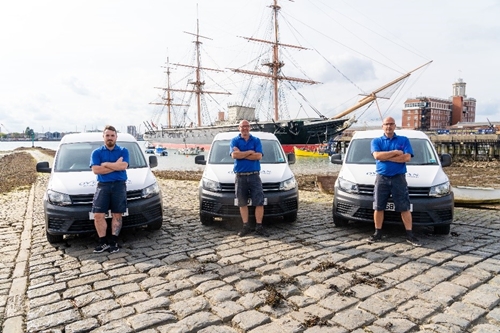 "We feel really honoured to have our achievements with Ovenclean honoured in this way, and can't wait to see what the future holds in store for us. We're determined to keep growing and developing our business, whilst being able to work it around our family, which is the most important part!"
If the past few years have caused you to reassess your work/life balance, and you think the Ovenclean opportunity could be just what you're looking for, why not click below and find out more today.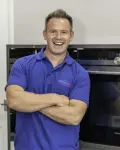 Ovenclean Celebrates Double-Digit Growth In Enquiries
17th January 2023
Ovenclean is celebrating double digit growth in customer enquiries compared to pre-pandemic levels.