Dealing with Redundancy: Advice from an Ovenclean Franchisee
After facing redundancy multiple times in the highway construction industry, Owen Rowlands decided he needed a complete change of direction.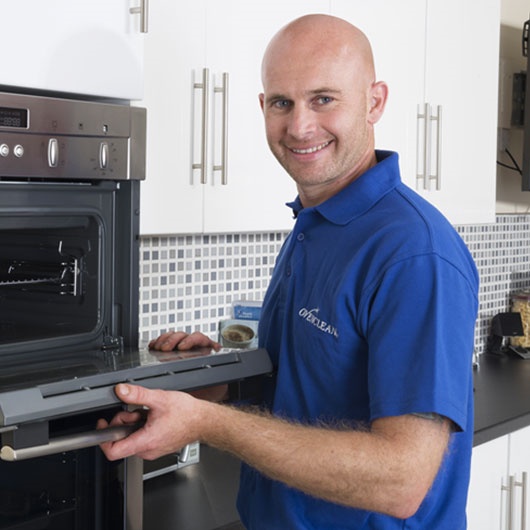 "I was exhausted with the same cycle of finding a job that offered security, working hard in that role and then finding out a couple of months down the line, that I was being made redundant." Owen says.
"I decided that I needed a complete change in my work life and thought I would be better off self-employed. But I had always worked in construction and had no experience elsewhere, so I felt trapped. Ovenclean seemed to be a realistic way out.
I have never been afraid of hard work but I had no idea how to set up my own business, that's where a franchise can help you."
Preparing for Self-Employment
"For me, the transition from redundancy to franchising went very well, but I had to work hard. I prepared for the worst and reduced my expenses down to the bare minimum. This gave me the opportunity to achieve a reasonable target."
When starting a new business venture, it's important to make realistic and achievable goals. Owen's advice is to set small, realistic targets for the first few months of a new business.
"With my financial plan in place, I had a target to reach every month. I kept the target low and achievable at the start. Every month when I hit that target, I felt so good. So, I began upping the target by £50 or so, for a night out or little treat. The target was easy to reach each month, so I felt like I was heading in the right direction and had the motivation to increase the target each month.
I have spoken to a number of people who start a new business with unrealistic targets for their first few months. When they don't meet these high targets, they start to lose confidence and enthusiasm for the business."
The Secret to Success
Owen's Ovenclean business is thriving, but he mentions this is all down to hard work and determination. Owen says "I suppose my secret to success, is there is no secret – it's just hard work. I marketed my business using leaflets 7 days a week. I would leaflet before work, between jobs and all weekend because it works. Decide what works for your business and go for it."
Customer Service
Franchising is all about you, you are the heart and soul of your business. Owen recommends that excellent customer service is the key to running a successful business.
"When I'm in a customer's house, I always think about the service I would want to receive as a customer. Customer service is just as important as doing a good job on the clean. You have to become a good judge of character, as some customers want to sit and chat with you and others just want you to get on with the job as quickly and quietly as possible."
"When on a job, I always offer a little extra. Whether that be changing a bulb in the oven or helping customers to carry their shopping inside. Going the extra mile for customers means they will remember you and recommend you to others. It doesn't cost me anything, but in return I receive 5* reviews, recommendations, referrals and repeat custom."
Training Opportunities
Now many years after joining the Ovenclean network, Owen is a trainer and mentor to new franchisees. "I love training new franchisees and helping them get to where they want to be in their business. Often, new franchisees were in similar a position to me, where they were made redundant or frustrated with their previous job but didn't know how to make a change and then discovered Ovenclean.
Owen's advice to someone looking to buy an Ovenclean franchise, after being made redundant is "Investing in a franchise requires a thorough thought process and lots of research. Go along to an Ovenclean open day and spend a day with an existing franchisee – I found this invaluable. It's not for everybody, but if your happy to spend your day cleaning ovens then it is a really stress-free way to earn a decent wage with no redundancy fears!"
If you have recently been made redundant and are considering a franchise opportunity, but don't have experience in oven cleaning, don't worry. With Ovenclean, it doesn't matter what experience you have, as we will train you to the highest possible standards. As part of a team with a long and successful history in franchise development, you will also receive exceptional 1-1 ongoing business support and advice.
Find out more about the OvenClean Franchise opportunity by clicking below now!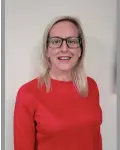 5 Top tips for those out of work after furlough ends
Hear from Annabel Wilson, Franchise Support Manager at the B2C Division of Franchise Brands.