We catch up with Baby Sensory Franchise Director Ian Sharland 18 months on
In March 2008, at the height of the Credit Crunch, we spoke to Ian Sharland, Business Development Director of Baby Sensory about the impact of the recession on the Baby Sensory business. At that time this newly formed business had 12 franchisees and Ian was confident that the recession would not have a serious impact on the success of the Baby Sensory business. 18 months later we decided to revisit the Baby Sensory story to see if Ian's optimism was well founded.
Has the Baby Sensory business continued to grow over the last 18 months?
"Yes, the last 18 months has been even more exciting than our first 18 months was. In our second full year our turnover doubled and the franchisees who signed up with us during the first year, have all seen tremendous growth in their business and many of them are in the process of launching second territories."
What are the most significant developments in the last 12 months?
"There have been so many that it is hard to know where to start.
In the UK we have gone from 12 franchisees 18 months ago to 38 franchisees in October 2009 and by the end of 2009 we will have 45 franchisees. We have also launched new marketing campaigns with "You and Your Family" and "Emma's Diary" both of which are distributed to every expectant mum in the UK, launched our new website and featured in the Guardian, The Independent and Prima Baby.
Overseas we have signed new contracts with Master Franchisees in Italy, Spain, Mexico, Australia, the USA and Denmark and our Master Franchisee in Canada has secured 4 new franchisees. This has given us a fantastic platform for further growth in the next 12 months."
What do you think are the main reasons for your growth whilst many other businesses have continued to struggle?
"The main contribution factors have been our people, products and promotion.
We take great care to ensure that the franchisees that join our business have the right qualities to grow their own successful Baby Sensory business. It is really important to us that our franchisees are successful.
Each successful franchisee helps to strengthen the Baby Sensory brand where even a small number of less successful franchisees could take up a lot of our time and inhibit growth. We work extremely hard to support our talented team of franchisees and they are always willing to help us by speaking to and supporting new members of the Baby Sensory team.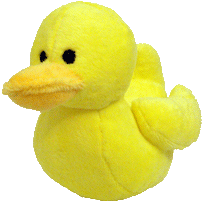 We are really proud of the Baby Sensory programme and we are constantly re-investing to make sure it remains ahead of other similar programmes. The fact that we have attracted interest from so many countries so quickly illustrates that the structure and content of our programme is considered to be World Class.
Dr Ruben Shturman, who runs the Baby Sensory programme in Mexico, is a Paediatric consultant who carried out considerable research before selecting the Baby Sensory programme for Latin America.
One of the most important decisions we have taken as a business is our Marketing strategy. We dedicate over 90% of our marketing budget to promoting the classes run by our franchisees and less than 10% to securing new franchisees.
We passionately believe that if we help our franchisees to become successful, our growth will look after itself. This has certainly proved to be the case so far and we plan to maintain this strategy."
What business development plans do you have for the next six months?
"Our UK business has reached the point where we will benefit from organic growth. Many of our franchisees have reserved additional territories and we plan to launch our new product for children aged 1 to 3 years old through our existing franchisees thus increasing the amount of time the customers can take advantage of our programmes.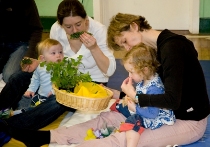 We have been focusing our marketing expenditure on significant campaigns which reach all expectant parents. We will continue to follow this strategy to support the further growth of our franchisees businesses. We now have a network of excellent international franchisees which give us access to markets throughout the world.
The next stage of our strategy for international growth will be to provide excellent support to this group to enable them to grow within their respective markets. This support will be focused on those Master Franchisees who have established their own classes and are most ready to grow within their territory.
We also have a new product which we plan to launch in the middle of next year."
What one piece of advice would you give to somebody who is hoping to start their own franchise?
"I would say that the most important thing is to speak to the people who are out there doing the job already. We encourage our prospective franchisees to contact any of our franchisees so that they can get an honest opinion about the franchise and the support they receive from the franchisor."
Find out more about Baby Sensory, just click below to request your FREE franchise information pack