The 'cost effective' truth about franchising
The 'cost effective' truth about franchising - By Rik Hellewell, Managing Director and Founder of Ovenu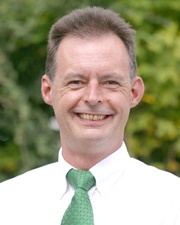 If the latest research by the British Franchise Association (BFA) is anything to go by, franchising is in a very healthy position – not that any of us ever doubted its economic strength.

A survey conducted by the BFA and Natwest, released in January, has made for some very positive reading. The number of people in the UK employed as a direct result of franchising is up to 621,000, of which 321,000 are in full-time employment, and a record 97 percent of franchisee-owned units reported a profit.

Additionally, the franchise industry has contributed a staggering £15.1 billion to the UK economy, a 10 percent increase in the last two years, and is up 46 percent over the past decade. Failure rates, in comparison to SMEs, are also down, according to the extensive research.

While all of this shines a very bright light on franchising and is welcome news, there is still plenty of confusion, to some people, as to what a franchise actually is. Take America, for example. Professional sports clubs – ranging from Baseball and Hockey to American Football and Soccer – are all known as franchises, as are TV and Film series.

However, business format franchising, aka franchising, as you already know, is an arrangement between a franchisor and franchisee, who is provided with an established business to run independently. The overuse of the term is diluting its meaning and as a result, deterring people from starting out in business under the umbrella of an established franchise.

Rail networks are often referred to as franchises. There are no franchisors in the traditional sense, first of all, and they are beholden to Network Rail, unlike a business format franchise, which is operated independently. By defining rail networks, for example, as franchises, this wrongly implies that a large investment is required with all franchises, which is simply not the case. If this was made clear then perhaps there would be an even greater number of people in employment through franchising.

Calling them 'licences' would be a much better term and solution, as this would alleviate any concerns about the cost of starting out in business using a franchising route.

In my own business, we offer packages that suit the needs of people from different backgrounds, geographical regions and, most importantly, financially viable paths to self-employment. Ovenu currently offers two cost effective franchise opportunities: the Standard or Easy Reach package.

The latter was recently introduced in 2014 and comes in at just shy of £10,000. The initial investment includes full training prior to any business launch, professional, work wear and a liveried vehicle, as well as ongoing support throughout the life of the franchise along with its trade name and trademark rights.

It also comes with a geographical reach of around 30,000 households and has been designed for people who may not have the capital to begin with to invest in a larger operation or for those living in rural areas. Of course, there is plenty of scope to expand the operation and cover more regions in time, but it is a perfect opportunity to start out in business and build up a reputation and customer base.

Since its launch the Easy Reach option has been well received and is proving to be popular amongst our franchisees living and operating outside of cities and large towns. Our newest recruit, Pat Kelly, who is covering Tameside and the surrounding areas, is a prime example of someone taking the plunge into self-employment in a rural area with plenty of scope for further expansion.

Franchising, as an industry, is certainly booming and it is promising to see such positivity throughout the UK. Hopefully the number of people employed as a result of franchising can eclipse the million mark, and it is through offering cost effective business format franchising opportunities that this target can be achieved, contrary to people's perceptions of the financial implications involved.
To find out more about the Ovenu franchise just click below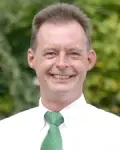 Self-employment in franchising
Self-employment in franchising by Rik Hellewell, Managing Director and Founder of Ovenu.