Introducing John McGill from ComputerXplorers
Hear from John McGill, East Kilbride franchisee, as he talks about his business and why he decided to join the ComputerXplorers franchise:
"I wanted to run my own business and statistics favour the franchise start ups compared to new business start-up as far as success vs failure rates i.e. a proven business model. I chose Computerxplorers as I have a technical background and an interest in anything technology related."
What did you do before taking up a franchise?
"I was a Software Sales Manager."
How did you raise the finance?
"I used personal funding and business loan."
What training and support did you receive initially and ongoing?
"I received training both in the USA and UK headquarters which has been supported by regular communications and network meetings throughout the year."
What is a typical day for you as a franchisee?
"The business is cyclic as it's busy at the start of term getting schools registered for classes then once classes start you begin to market/network for new opportunities.
No 2 days are the same. Review the clubs running from that day forward and ensure they are all resourced appropriately then move onto contacting key clients and then all clients to ensure classes are running well and if there are further opportunities for ComputerXplorers to support the technology curriculum needs. Fit in some marketing to new clients and cover any appointments that result."
Has becoming a franchisee changed your life, if so how?
"Becoming a business owner has changed my life just like any new role typically does. In my case it has offered me flexibility as my partner is in full time employment and having 2 children I can adjust my hours to suit."
What differentiates your franchise from the competition?
"We have a diverse range of technology programmes and always strive to be on the leading edge which enables as to provide an high engagement level and the WOW factor in schools".
In your opinion, what makes a successful franchisee?
"Someone who is a people person because you have to sell which is at the heart of business. Authentic is a word I use a lot as it describes how you should be as the owner of your business and will drive the business forward."
What advice would you give to someone thinking of buying their first franchise?
"Research and talk to a sample of people already in the franchise and also people who are potential customers. Cash liquidity and a buffer is important too especially in the first few years as unexpected costs may occur."
What are your plans for the future?
"To become more process related and to streamline my business to cut down admin tasks and allow for more marketing to fuel expansion."
Find out more about the ComputerXplorers franchise and how you can become a franchisee by clicking below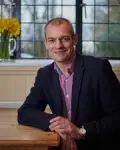 Andrew Green Runs ComputerXplorers Cambridge and Chelmsford
Andrew Green took on a franchise with ComputerXplorers as it fits around his family life.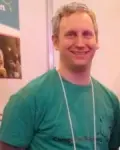 Introducing Stephen Hall from ComputerXplorers
Stephen Hall runs his ComputerXplorers franchise in Birmingham.