Introducing Mel Who Established Clear Brew High Wycombe And Swindon In 2020
Since establishing the franchise in 2012, Clear Brew have welcomed over 50 franchisees to the team. We have recently caught up with Mel, who established Clear Brew High Wycombe and Swindon in 2020. Here is his journey and thoughts on being a Clear Brew Franchisee.

What did you do previously, before becoming a business owner with Clear Brew Ltd?
I worked in the pub trade for over 35 years; I was a pub manager for 21 years and then a tenant for 15 years.

What made you consider investing in a franchise with Clear Brew?
Coming from the industry I was aware of the importance of line cleaning. I was attracted to the proven business model, and the business-in-a-box provided. The ongoing help that is offered and given by Clear Brew assisted my decision, as I knew I would be supported in the new venture.
What has been your best business achievement in the past year?
Retaining customers. This year the hospitality industry took another blow after recovering from covid. The fact customers see the value and savings they make using us has helped.
What do you like about the Clear Brew business model, has it lived up to your expectations?
I am my own boss and can work at a pace that suits me. I am left to manage my business by the central office but they are there for support when needed.

What differences are you making to businesses that you service in your local community?
My customers value the service I provide. As a professional line cleaner, I'm there to support their trade and help them not only service top-quality beers, but also a second pair of eyes in maintaining their draught beer dispensing system.

Please tell me about the support you have within the Clear Brew franchise network.

The support comes in various ways. We have an internal platform where we have all the company files that we may need. Any leads from central office are also communicated through this.
The most valuable tool to me is the pier support we have from other franchises, which is through a group message group.
What have you learned most about in the past 12 months?

That cash flow is important in the business and I need to ensure customers fully understand and see the value in our services.

What business goals do you want to achieve in the next 12 months?
I want to increase the number of venues I service, concentrating on customers closer to me.
What are your interests/hobbies?
I love football, pubs, eating out, and travelling.
How has having a franchise with Clear Brew helped you with your work/life balance?
I am a family man and enjoy spending time with them and my wife, which is more than ever with a franchise in Clear Brew, we love the freedom.
INTERESTED IN JOINING THE UK'S LEADING INDEPENDENT BEER LINE CLEANING FRANCHISE?
If you want to be your own boss and are looking for a great job opportunity that doesn't require previous knowledge or experience, then contact Clear Brew today! Clear Brew are growing rapidly and looking for highly motivated, enthusiastic people who are good communicators, and have the desire to succeed. By choosing Clear Brew, you will become your own boss, running a highly successful franchise within your own protected territory. You will get a comprehensive training package, full equipment pack, and full ongoing support.
If you are interested in a Franchise with Clear Brew just click below for more information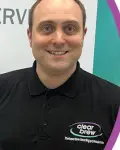 Meet Mark Charlton from Clear Brew Durham & Sunderland
Mark Charlton from Clear Brew Durham & Sunderland discusses the path that led him and his wife to Clear Brew.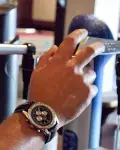 From California to Norfolk
Clear Brew franchisees, Stan and Christine's, journey from the Northern coast of California to becoming Clear Brew Norwich.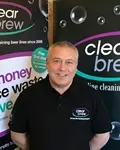 Mick Woods Runs His Clear Brew Franchise in Preston
Mick Woods says that he enjoys being part of a large national team with great support.
What

Our Franchisees Say

The variety of clients and venues keeps it interesting and fun, I am making a comfortable living as an owner/operator in less than 6 months, and with the size of my territory and the margins available I will be able to grow the business and further increase my income by taking on staff. I now have time to enjoy life!!!"Alan Chick, Clear Brew Taunton

Twelve months in and I can certainly say it's the best decision I have made in terms of work. Clear Brew provide a regular and dedicated professional beer line cleaning service. We clean both keg and cask lines providing a fully managed service designed to maintain quality on a regular repeat 3 weekly cycle.Mick Woods, Clear Brew Preston

After meeting Steve and being impressed with the Clear Brew concept I decided to jump in and join the Clear Brew family. The work/life balance is amazing with working pretty much mornings only and having the rest of the day free if I want.Alex Steer, Clear Brew Plymouth
Why

Choose Us

High profit margins and massive growth potential

Low overheads and an excellent daily cash flow,

The franchise offers a vital repeat service to your customers, regardless of the state of the economy
Related

Franchise Categories
Related

Franchise Types