Life After Redundancy: Taking the Leap into Self-Employment
Redundancy can be one of the most devastating experiences in life, but for some it can be a blessing in disguise. Nigel Colson, owner of Ovenclean Swindon decided to take the leap into franchising after being made redundant.
Having faced redundancy from his Regional Manager role in the home furnishings industry, Nigel decided he wanted a complete change of direction in his working life.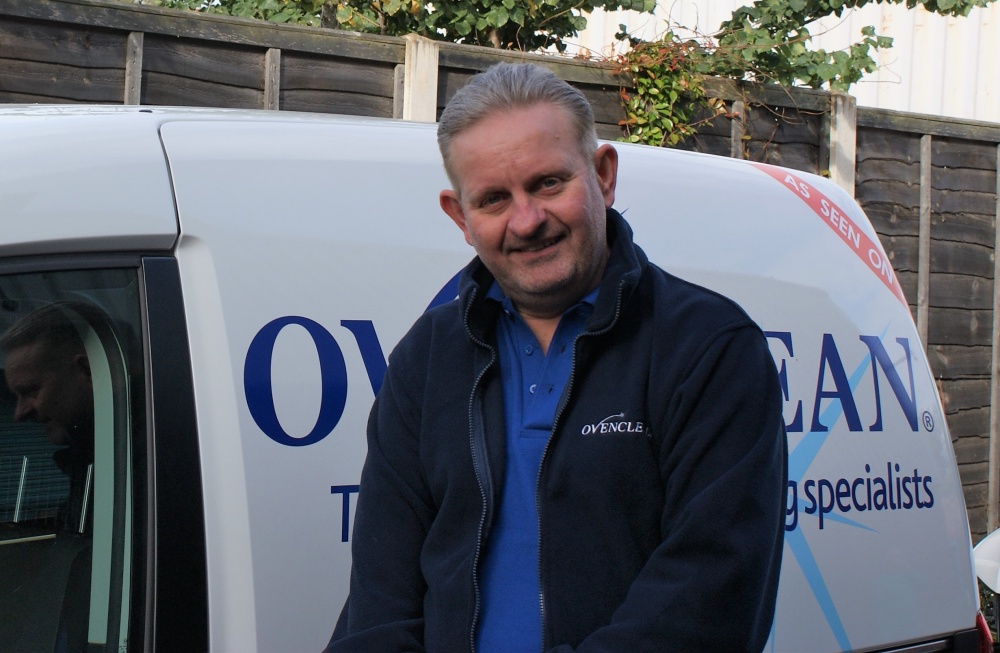 Nigel explains "I wanted a complete change, but still customer facing. A successful business where I was not in an office or at home, but out interacting with customers. My biggest dilemma was that I didn't know how to start a new business or where I could get business advice from."
My wife and I began to look at businesses that I could start straight away, but nothing stood out to us, so we decided to attend the Franchise Exhibition for inspiration. Franchising seemed to meet our requirements, I wanted a business where I could start earning from day one and my wife could be involved with the management."
After the exhibition, my wife and I met with half a dozen franchise businesses but we didn't feel these businesses were right for us. In some cases, we just didn't buy into the people we met and felt pressured into saying yes by some.
We discovered Ovenclean online and arranged an appointment to meet the Head Office team. We attended an Ovenclean open day and we were so impressed with the support team. They had such enthusiasm and provided the ongoing business support we wanted. It was obvious to us, just how much the team wanted their franchisees to succeed.
After the Ovenclean open day, we continued with our research and spoke to as many Ovenclean franchisees as possible, to understand the day to day running of the business. I also spent a full day out with a local Ovenclean franchisee to truly understand how the business works."

We were really impressed with Ovenclean and it offered everything we were looking for in a business. So, in 2016 we purchased Ovenclean Swindon and haven't looked back since.
In the first two weeks I completed comprehensive on the job training with my business mentor. Then the head office team supported me through very successful business launch, which meant we had leads coming through immediately. On day one of training we were fully booked up for 3 weeks in advance."
As with any new business Nigel faced challenges, but his determination, together with the support of the head office team encouraged Nigel to make his franchise a success.
The first six months were hard, I sometimes felt like fish out of water" Nigel said. "But I knew I had to make a personal success of this business and prove to myself that I could not only start a business but also run it successfully. This together with the support of the franchise team, drove me on."
Nigel's advice to someone looking at starting their own business after facing redundancy is "to be successful in franchising, you have to be determined and have a strong business plan. You have to constantly market your business, whether that be through local adverts, leafleting or social media. In my experience if one form of local marketing isn't generating leads, don't be afraid to try something new. But it is all worth it to see the satisfaction on my customer's faces."
Since 2016 Nigel has worked hard to build a loyal client base in Swindon. Nigel explains: "I have built a regular customer base through a high standard of work, professionalism and responding to customers enquiries as soon as possible. Customers always favour a quick and personal response."
Nigel's journey into franchising started as a result of redundancy, but now Nigel and his wife are thriving in self-employment. "Being self-employed is fun and very rewarding, but you also need the support of those closest to you."
Request more information about the OvenClean Franchise by clicking below now!