Five Star Success for Stephen with Auditel
After launching his Auditel franchise at the tender age of 26, Stephen Sowerby has built a highly successful Auditel business. Despite having no prior self-employment experience, the former Chartered Accountant always wanted to be his own boss. In 2011, he took the plunge and now enjoys the best of both worlds. A rewarding, profitable business which provides a work-life balance he values dearly.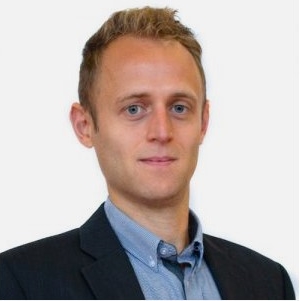 In recognition of all that he had achieved, Stephen won Franchisee of the Year in both 2014 and 2018 at Auditel's annual conference. And he's now the proud recipient of a new title, after receiving Silver in the Highest Income Award. New for 2019, the award celebrates those who have achieved the highest income as a sole consultant. It was designed to reflect the increased focus on sales and marketing which has seen Auditel propelled to new heights within both the franchise and procurement industries. Stephen was presented with his award by Auditel founder and Executive Chairman, Chris Allison, at a black-tie gala event in Solihull.
Chris Allison said:
"Stephen joined Auditel at a relatively young age – and doesn't look much older now,. He has built a solid business which continues to demonstrate steady growth. Stephen does a lot of work himself but works closely with other Affiliates and is very much a team player, offering support and encouragement to his fellow Consultants. Stephen also offers help and support to the recruitment process, speaking to prospective franchisees and showcasing that, with hard work and determination, they too could build a successful business just like his."
Stephen said:

"Being singled out as a top performer is obviously very satisfying. It's nice to win and it's always nice to be recognised in front of your peers. This is my fifth award since joining the network and gives me encouragement that I must be developing my business in the rights ways.

For me, the best thing about owning my own business is the flexibility. I work hard and I work long hours when needed but I have much more freedom now. I have a little girl and being able to arrange my work around spending more time with my family is very important. Yes, it's been hard work, and it continues to be. But with how it's all worked out for me, I would do it again without doubt."
The 'right ways' are a combination of consistent hard work, a team-player mentality and a business development strategy that is optimised for Stephen and his clients.
"The success that you see today is very much a product of the hard work I've put in over previous years. It's not just one good year that gets results – it's the last three to five coming to fruition. And it was the same when I won awards in the past. The nature of this business is that you have to put a lot of effort in up front to see returns down the line. If you do that consistently then you're actually ensuring the longevity of your income stream, profitability and growth for many years to come.
One of the great things about Auditel is that you can choose to structure your business in any number of ways to work best for you and your clients. I've had another very good 12-months and winning a new award this year was great. Not only is it personally satisfying, it increases your profile in the network and the level of credibility you carry which opens doors for collaboration too. Joint venture work with my fellow Consultants is important as a way to leverage the knowledge of the network and increase my bandwidth to grow the business further."
When it comes to plans for the future, Stephen is clear that his strategy is simply more of the same. The ambitious business owner says that it's important, no matter the level of success you achieve in the here and now, never to become complacent and to always keep striving for more.
Keen to support the growth of its Consultants, throughout 2019, Auditel introduced of a new suite of marketing collateral and sales tools. The development comes hand-in-hand with the promotion of the brand's former Marketing Director, Chris Aston, to Managing Director. With over 20 year's in the procurement, marketing and franchise industries, his knowledge and experience is unparalleled. Stephen plans to utilise the newly available resources to propel his business forwards.
"We've had a complete revamp of everything marketing related over the last 12 months which is brilliant for business. It's refreshed everything and made it easier to approach larger companies. The approach to sales and marketing has been particularly professionalised and it's moved the Auditel brand up a level in terms of the size and scale of firms we can now target."
Like most who choose franchising as a route to business ownership, Stephen had aspirations of achieving personal and financial freedom.
"I came into the business with some specific goals – things that knew I wanted to achieve though this business. Firstly, there was a financial figure I wanted to earn; one which I knew would ensure my family were supported and our financial future was secure. Secondly, there was a certain level of work-life balance that I wanted and of course, I wanted to not have to be in someone else's employment ever again. That was my grand plan and I'm incredibly pleased to be able to say, almost eight years later, that I've achieved exactly that. The important thing for me now is to ensure that the status quo is maintained and protected for the future."
For me, the best thing about owning my own business is the flexibility. I work hard and I work long hours when needed but I have much more freedom now. I have a little girl and being able to arrange my work around spending more time with my family is very important. Yes, it's been hard work, and it continues to be. But with how it's all worked out for me, I would do it again without doubt."
Find out how you can build a great business with Auditel by clicking below
What

Our Franchisees Say

"I've got a stable, profitable business with a great team behind me, and financially I am in a better position than I would be if I was still in full time employment." David Kendall

"I started my Auditel business with training in October 2022 and already by the end of the year I had secured my first client, with two more proposals out for imminent decisions and have another twelve prospective client meetings in the diary over January and February." Julie Adams

"If you have the drive and determination to succeed in banking, you will succeed with Auditel" Gordon Brearley
Why

Choose Us

High Quality Carbon Solutions

Have a better work/life balance where your business works for you

Develop a personal income stream that can exceed £200,000 per year
Related

Franchise Categories
Related

Franchise Types