Professional Rating Practitioners
News
Case Studies
Features
Events
Videos
Resales
Professional Rating Practitioners
Consultancy Business

The Professional Rating Practitioners is a successful Consultancy Business with a 5 year proven track record of service, savings and refunds. The business is now expanding across Scotland and is looking for Rating Consultants to join them.
A Rating Consultant works within and develops an exclusive regional territory providing all types of businesses with assistance to reduce their non-domestic rates and water charge liabilities by applying knowledge of statutory and regulatory processes.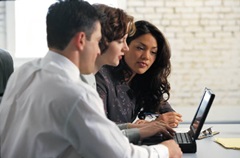 The successful application of these processes has saved business clients some £5,000,000 in non-domestic rates, water charges and back-dated refunds over the last five years.
In many cases rate payer entitlement has been overlooked both by the ratepayer and more significantly by council rates departments. Every rate payer can appeal their rates at any time under statutory regulations.
Those with multiple properties are penalized but can benefit from relief regulations if properly applied. Few rate payer's pass up the opportunity to challenge their property rateable value and obtain reductions in their non-domestic rates bills and water charges. None will pass up a significant refund.
The Professional Rating Practitioners Opportunity: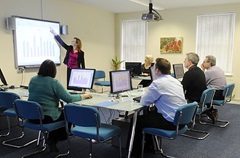 This is a ready-to-trade business with an exclusive territory, prospective client list, a complete operating and administration process, and ten active business references — businesses who have received rates and water charges reductions and refunds who will confirm their experience of the service to your prospective clients. This provides you with positive and highly valuable testimonials for three months to allow you to secure your own clients.
Your new Consultancy Business begins with a five day residential training course. Territories are secured on a 'first come' basis. Consultants do not have to be resident within their territory to operate a successful business.
Earning Potential
As a Rating Consultant your income will be derived from fees paid to you directly from your clients. You will be in full control of 100% of all fee income you are entitled to. There are no membership, management, split, retention fees, dues or deductions from your fee income.
Income Expectations
You, and only you, can determine the level of income you require or desire. Your success is directly related to your work ethic and the number of prospective clients you offer and present your services to. It is suggested that you begin by expecting to sign a minimum of 1 new client per week. This will provide you with a steady initial income with future fees to be paid on successful conclusion of appeals and reductions.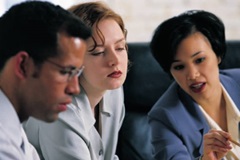 Your clients will sign standard terms of business agreeing to pay you an initial upfront application fee. This covers taking instruction from them to act as their agent to research and investigate their rates and water charges.

Terms of business also confirms that each client will pay you 25% of any refund in over-paid rates received from their council rates department or Business Stream whether as a result of an appeal settlement, unclaimed relief or fixed charge settlement. You will also recieve 25% of the projected first year saving in non-domestic rates or water charges.
The Investment:

The purchase of a Professional Rating Practitioners Consultancy Business costs £27,500. The level of success and income achieved will differ by Consultant and the effort and commitment made by each Consultant will vary. Support is available on a case-by-case basis to enable you to generate a substantial annual income in excess of £75,000.
Find out more about the Professional Rating Practitioners Consultancy Business. Click the button below now!