IFG Franchise
IFG Franchise
Financial Services Business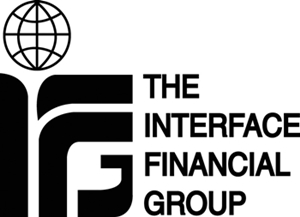 The Interface Financial Group (IFG) were formed in 1972 and they are the market leaders in the Invoice Finance & Invoice Discount industry. IFG clients are generally emerging SMEs local to the franchisee….and are met by, and their invoices assessed by, friendly, approachable and professional franchisees conducting 'on site' meetings.
The IFG Franchise:
IFG have over 100 franchisees worldwide. They provide immediate, short term, emergency finance to their business clients by buying their specific invoices which have been issued to their own business clients. By using IFG, businesses can opt to 'cash in' their invoices and receive immediate payment – rather than wait & wait (and wait!) for their own customer to pay.
The Benefits:
IFG will train you to build a respected, profitable, professional financial services business derived from a substantial portfolio of 'B2B' clients who have been referred to you
Prospective franchisees tap into a 44-year company heritage and a business model that has weathered – and prospered – in both 'boom & bust' economic conditions
A very clear, open and transparent internal structure. Plus, IFG offer complete confidence in their business by co-investing with you on every single invoice transaction
It's a rewarding – intellectually and financially – business opportunity with working hours that genuinely provides scope for additional business interests and a work/life balance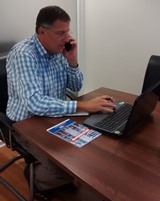 The Single Invoice Finance marketplace (in which IFG operate) is part of the factoring financial services family. IFG operate worldwide, their HQ being in the USA. However the UK has the most sophisticated & detailed factoring sector in the world. There are so many streams, products & derivatives when compared with other nations that the UK factoring economy even outweighs – by some distance – the USA factoring marketplace.
IFG franchised offices are an integral part of the local small business community and an absolutely essential part of an Invoice Finance company. Without a local office to inspect clients a reputable, sustainable Invoice Financier cannot carry out the necessary on-site due diligence.
The role of a franchisee is therefore split into two equally important parts:
Firstly, IFG franchisees build a rapport with corporate finance brokers, the high street banks, accountants, factoring firms and asset based lenders. In fact, franchisees strike alliances with all sorts of financial services professionals. It's a very much networking and sales based role.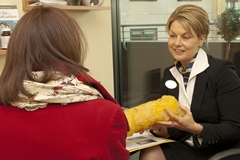 The end result is for franchisees to become the 'go-to' service for those sorts of industry contacts when the niche area subject of single invoice finance option crops up.
Secondly, once a small business has been identified, the franchisee conducts a site visit to partially risk assess the business, its clients, the goods it has produced and the invoices it has issued.
IFG trains you thoroughly to do both parts.
Is this Financial Services Business for you?
Key Franchise Facts:
IFG represents a 'white collar' professional franchise and will appeal to individuals who prefer a 'B-2-B' role
IFG represents a home-based franchise – overheads are minimal
IFG is a non-territorial, portable franchise. If you move house, your business follows you
IFG provides franchisees with:
Support with every transaction - franchisees always work every transaction with franchisor
Support - franchisor always funds transactions with the franchisee - shared financial involvement
Support - franchisor handles all documentation, ledgering and management of each transaction
IFG has a low financial entry point and franchisees can grow at their own speed.
Find out more about the IFG Franchise, the successful Financial Services Business. Click the button below now!