art-K Franchise
art-K Franchise
Children's Art Club Business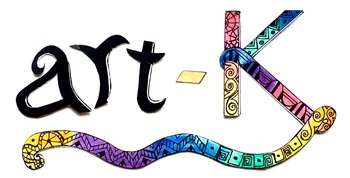 The art-K Franchise is a new and exciting Children's Art Club Business. art-K is where children aged 6-16 grow into amazing young artists brimming with self confidence. This proven business model can give you financial independence whilst having the flexibility to work the hours you want!
The art-K Franchise Opportunity:

art-K is a rewarding and flexible business opportunity. As a franchisee you would be setting up your own art-K Club. You will be provided with projects and programmes to enable you to run classes for children.
As the arts are being squeezed out of school, research has noted the demand for art clubs has increased dramatically. 76% of children are looking to take part in art clubs outside of school - art-K is perfectly positioned to meet that demand!
It's unsurprising therefore that the spaces at art-K are so highly sort after, they have over 40 children on their waiting list.
art-K has been running for sixteen years. Their unique age-related program means that children stay up to 16 years old. The average time they spend at art-K is 4 years, typically resulting in revenue of £1900 per child.
art-K recognise that everyone is individual, each territory is tailored to your requirements! For example, a medium size art club might run 7 sessions a week, providing a net income of around £42K. Your income will just keep rising as the number of sessions builds, the sky is the limit!

Training & Support:

All art-K Franchisees will receive full ongoing advice and support from the management team. They are there to reassure Franchisees from the very beginning, from 'Where do I set up art-K' to 'How do I get clients'; art-K delivers the structure, freeing you to do the art.

With business plan forecasts and marketing strategies, art-K is a financially secure and fulfilling investment!
Franchisees will also receive videos and a manual together with examples of children's artwork as guidance.
The art-K Franchise Package - Special Offer!

As art-K is brought to you for only £4,000 + VAT (with various payment plans available) a 60% discount! This unique recurring revenue model secures your investment with just over 2 children and after that, the benefit is all yours - it's a really safe investment.
art-K Franchisees will recieve:
Advice and support on marketing, recruiting children and art assistants from our management team.
A fantastic start-up package including materials, canvases painted by members of art-K to decorate your studio, leaflets and marketing materials
New innovative projects developed by the Creative Director
Session programs, operating manual and video support to ensure that you're confident about running the projects
Assistance finding a location and setting up your studio
Professional promotional videos
Business plan outlining yearly growth projections
Exclusive territory
A list of where to source materials at discounted rates
Social media training
A central invoicing system that collects your clients' money for you
Addition to Google My Business
Is art-K the Business for you?

art-K are looking for enthusiastic franchisees who want to encourage children with their development in art.
art-K's own art assistants and parents are amongst the first applicants to become franchisees; a ringing endorsement from people who know them best.
As your customer base grows your salary will also increase, quickly outstripping a salaried art teaching post.
art-K are looking for franchisees from a wide range of backgrounds, if you're interested ask yourself:
Are you creative?
Are you passionate about working with children?
Do you want to run your own business with complete flexibility?
Do you require the support of experienced business advisors?
Are you ambitious and looking for a new and exciting business opportunity with unlimited earning potential?
If the answer to these questions is 'yes', contact us now and see what a perfect fit art-K could be for you.
Find out more about the art-K Franchise, the new and exciting Children's Art Club. Click the button below now!