Raring2go! Franchise
Features
Events
Videos
Resales
Raring2go! Franchise
Local Magazine and Website Business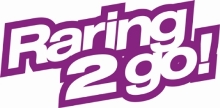 Quite simply, Raring2go! is the definitive guide to what's on for families with younger children
The Raring2go! Franchise is a successful Local Magazine and Website Business. Every quarter more than 700,000 printed copies of Raring2go! are jammed packed with a host of great local and national deals and offers. They are then distributed to around 3,500 primary schools and a host of other family focused venues all over the UK.
The Raring2go! Franchise: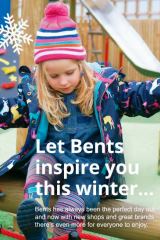 Raringtogo! Winter page from Warrington
Each local territory is owned exclusively by a franchisee. They are both the magazine owner and editor – and who better than a local person with local knowledge who understands what the readers want?
The business model is really very simple and it works beautifully. Each magazine contains an element of national content – interviews with celebrity parent supporters and advertising for theme parks and major tourist destinations and resorts for example.
The franchise owners are then responsible for filling the rest of the publication with local content. This is the sales element of the model and it is vitally important. So important in fact, that if the idea of picking up the phone and arranging meetings and selling advertising space directly to businesses terrifies you, then this will not be the franchise opportunity for you.
Once your business is well established in your area you are likely to enjoy lots of repeat business from regular advertisers, but there is no short cut to getting there; you will need to make those sales!
The training Raring2go! provides is excellent, and unlike going into business for yourself, you have the support of an entire franchise network to help you find your feet as you build your business, just as they all have.
Of course Raring2go! is a brilliant magazine, with great reputation and enviable distribution, so they certainly don't see it as a difficult sell!
The final production magazine is then placed in the hands of head office, where the in-house team of designers, editors and printers produce your beautiful glossy A5 magazine ready to be distributed to all your eager readers.
Raring2go! Franchisees:
Raringtogo! Winter Page in Brighton & Hove
Franchise owners come from an extremely wide variety of backgrounds and business experience, but they all have one thing in common: the ability to build and maintain great relationships face to face and over the phone.
Some are sales professionals who had had enough of commuting for hours every day and wanted to use their skills from home and enjoy a far better quality of life.
Some are parents who wanted to get back to a challenging and well paid role, but who still need to do the school run and take time off at a moments notice.
This is the beauty of a franchise like Raring2go! You have a huge amount of support, training and proven business system to follow; yet it is very much your business and you are the boss.
As with any business common sense applies – if you holiday 3 weeks out of 4 and have an aversion to hard work, then your business won't do very well. However, you have the freedom to control your own work/life balance so that you can fit in all the other important things in your life you may struggle to find the time for now; friends, family, your children, your parents, hobbies, sport, a social life – everyone's list is different.
Training and Support:
Your training begins at the offices in the West Midlands, where you will be guided step by step through every single aspect of the business.

Raring2go! really concentrate on the areas you feel you need the most support in whether that be with sales and appointment making, or getting to grips with running your own business for the first time.

You will find comprehensive details of the entire training program and everything that you receive as a franchise owner from the franchise prospectus as well as the operations manual and hyper local website to compliment your magazine.

The Investment

Your Raring2go! Franchise will cost £9,995 plus VAT.
Raring2go have fantastic relationships with some of the leading franchise banks including HSBC and NatWest who can offer funding of up to 70% to strong candidates.
Find out more about the Raring2go! Franchise and starting your own Local Magazine and Website Business. Click the button below now!