Jigsaw Performing Arts Franchise
Jigsaw Performing Arts Franchise
Drama School Business Opportunity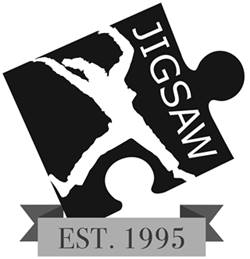 Jigsaw provides weekend performing arts schools for children offering classes in dance, drama and singing. This Drama School Business provides training in all three disciplines in order to create a well rounded performer.
About the Jigsaw Performing Arts Franchise: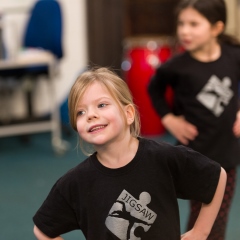 The three to six year old students attend a ninety minute session divided into three sections. This provides a great introduction to performing arts.
The seven to eighteen year olds attend a three-hour session with an hour of each, dance, drama and singing.
All sessions are designed to develop the children's confidence, focus and social skills whilst having lots of fun. In all cases specialist coaches, who themselves may have worked professionally in theatre, run each session.
Twice a year, students put on a performance or show and friends and family are invited to see the students putting their skills into practice.
The weekend school is the main drive of the business however in addition, Jigsaw Performing Arts also provide holiday workshops and birthday parties.
Company History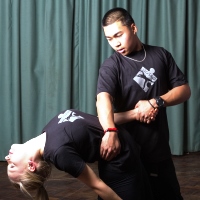 As a child Nicola Lander, Company Director, attended a weekend performing arts school in Bristol (her home town) and this was her inspiration. Following her graduation from Mountview Theatre School, she went on to act professionally for several years in theatre and television, both of which she enjoyed immensely. Nicola was motivated to set up Jigsaw Arts in 1995.
Over the years, her belief in the benefits of performing arts in education has been proven time and time again. The Performing Arts arena fully complements student's school life by giving them the confidence and social skills to achieve their full potential in what is now a very competitive world. And now, with two children of her own, Nicola fully understands the benefits first hand.
What a Jigsaw Performing Arts Franchisee would do:
The performing arts school would initially take place as a morning or afternoon session on Saturday or Sunday. Jigsaw Performing Arts will decide with you the best option. Managing the school at the weekend is a key part of your role as franchisee. This will include:
Liaising with parents, students and staff
Ensuring high quality sessions and performances are being maintained
Creating a safe, welcoming and exciting environment
A small amount of administration
The rest of the administration would be dealt with in the week and this would fit around your life. The easy to use web based software system means you can run your business anytime and anywhere.
Franchise package overview
By becoming a Jigsaw Performing Arts franchisee not only will you have the right training and equipment from day one, you will benefit from all of the experience and knowledge gained from nearly twenty years' running top quality performing arts schools.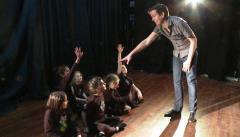 The knowledge of marketing, staff recruitment and developing your business will be passed on to you during your initial training, and during the regular support meetings throughout the time you are in business as a Jigsaw franchisee. This ensures you launch your new business to plan, and have the helping hands and advice available when you need it.
Results, experiences and performance of existing franchisees
Even though Jigsaw is new to franchising, they are not new to running a network of schools. They still manage 18 head office schools so have regular hands on experience. There are systems in place that already suit the franchise network and have been doing so for 20 years. All projections are based on real schools and real experiences of their own, making this a low risk investment. Jigsaw have done this first hand so they can fully prepare you to make sure your business is a success.
Profile of franchisee sought
Whilst being a franchisee of a business with such a history of success brings many benefits, you are the key to the success of your Jigsaw Performing Arts School. A Jigsaw franchisee is:
hard working
energetic and organised
able to deal with different groups of people and manage a team
have experience, or a keen interest, in performing arts
enthusiastic and motivated to make your own business a success
It should not be overlooked as to how extremely rewarding – not just financially - running a performing arts school can be. Not only do you help the children achieve their individual goals and succeed, you have tremendous fun!
Find out more about the Jigsaw Performing Arts Franchise, the rewarding Drama School Business. Click the button below now!