The Creation Station Franchise
The Creation Station Franchise
Arts and Crafts Business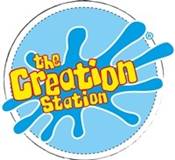 The Creation Station offers the freedom and flexibility to run your own fun and rewarding business!
The Creation Station is the UK's leading and award winning Arts and Crafts Business. They are passionate about inspiring imaginations and nurturing potential.
They support and lead a team of 104 motivated and proactive franchise owners who share their core values. They love running their own rewarding and flexible art & craft's activity franchise and making a difference to children lives.
Since 2002 The Creation Station Franchise have helped to inspire over 250,000 children and families with award winning art & craft activities.
With the increased demand for fun and educational creative activities in the childrens sector, they are looking for friendly, proactive and ambitious people to join their inspiring UK team of franchise owners.
The potential is huge, but of course, it's not right for everyone. However, if you have ever thought about running your own successful business and want to do something that makes a positive difference to others, then read on.
Why Choose The Creation Station Franchise?

Running your own Creation Station franchise enables you to be in control of your own career and working week. You choose your hours, plan your holidays and run your mix of award winning and fun art & craft classes, parties, clubs and events.
The comprehensive franchise package gives you exclusive territory rights and provides everything you need to run your own successful Arts and Crafts Business in your own exclusive area. This includes:
Comprehensive training to give you the knowledge, confidence and the skills you need
3 months hand-holding to help get you started, plus on-going support and training from the friendly Creative Hub head office
Additional on-going support with their specialist franchise owner Business Development Managers, who know exactly what's involved and are there to help you grow at a rate that suits you
Resources at your figures tips, this includes all your session plans, business templates, professional promotional videos, presentations, top tips for marketing and much more…
A comprehensive start-up kit which includes £2,500 worth of art & crafts products plus you receive 5000 personalised leaflets, business cards and great marketing materials
Access to The Creation Station dedicated help centre, training programmes and wholesale online shop with over 13,000 discounted products



The Creation Station gained the 'Crème de la Crème' Business Award, 'Best Interactive Business' Award and 'Best Franchisee Marketing Support', which is a testament to their commitment to provide exceptional hand-holding and on-going support.

The award-winning classes, parties and events have been rated 5 star by customers on Trustpilot and in a recent independent satisfaction survey franchise owners rated The Creation Station as 5 star. Top three out of 5000 company's in Richard Branson's positive Impact on Society Award, winner of the Best Creative play s award, trusted brand.
The Creation Station Franchise Investment:

The Creation Station understand that everyone is different so you can choose the size of your exclusive area and also choose the range of services you offer to suit your own needs and aspirations.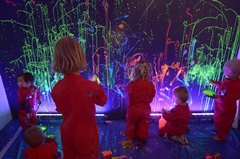 The size of the exclusive areas start with a micro franchise, where you can provide award winning children's creative classes, parties and events.
If you are ambitious you may want to have a larger exclusive area and run the out of school 'Create Club' services as well. It really is up to you,
Investment starts at £5,500 plus VAT, for a micro franchise and includes a £2,500 worth of tools and materials. The Creation Station also may be able to support you gaining a bank loan for approx. 70% of the investment level.
Is the Creation Station Arts and Crafts Business for you?
Creation Station franchise owners come from a wide range of backgrounds and industries, from corporate to educational, from commercial to stay at home parents.
To help identify if you have what it takes to run your own successful franchise ask yourself if these characteristics fit you:-

I am ambitious, fit and healthy
I have determination and drive
I want the freedom to control my future and to make a difference to others
I want to be financially rewarded for my efforts
If the answers to these questions are "YES" and you feel this Arts and Crafts Business could be the opportunity that you have been looking for then The Creation Station Franchise want to hear from you!
Find out more about The Creation Station Franchise opportunity, the UK's award winning Arts and Crafts Business, click the button below now!