Resort Worldwide Properties Franchise Opportunity
Start a dream career in international real estate.
Resort Worldwide Properties offers a complete business package – everything you need to start and run your own International Property Consultancy Business and the best part is it's backed by a business that's been established over 33 years and has a fully supportive team of experts available 24/7 to ensure your success.
The Resort Worldwide Properties Franchise Opportunity: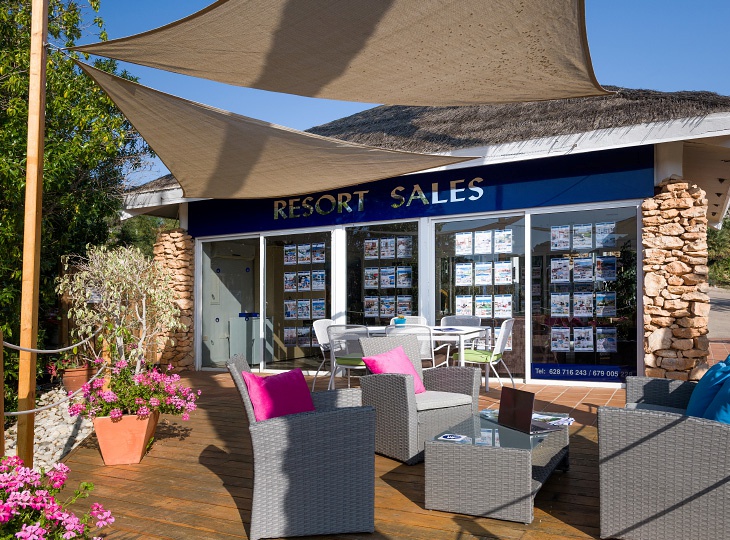 Resort Worldwide Properties offer you access to an enviable worldwide property portfolio currently in excess of 6500 properties, throughout Spain, Portugal, USA, UAE, Maldives, New Zealand plus many more countries.
A business model that not only rewards you financially but also enables you to make peoples dreams a reality, be it a dream family holiday home, a couple retiring to the sun or helping someone build a lucrative investment portfolio.
What makes them different?
Resort Worldwide Properties was born out of their very successful international estate agency that has been in business for an amazing 33 years and employs a team of over 50 people.
What better security could you ask for when starting your own business, other than one that replicates a business model that has been working very successfully for over three decades?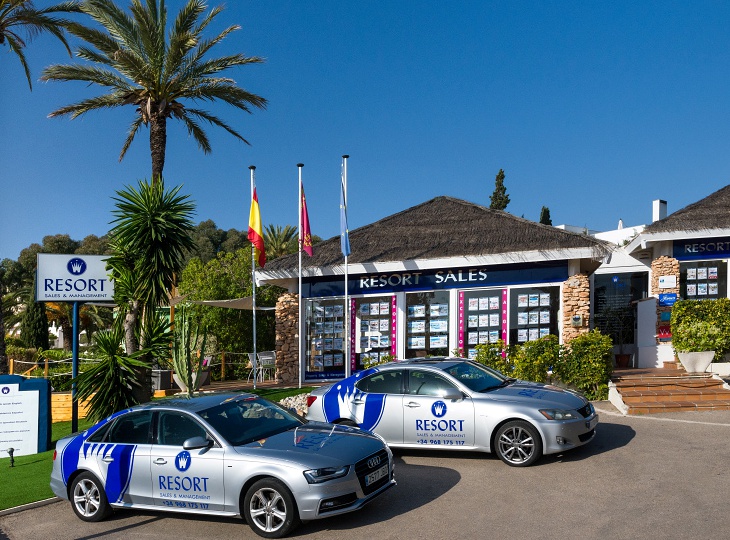 Their philosophy is to offer a unique and personal approach to prospective buyers, which effortlessly guides their clients through the process of owning their dream home abroad.
Resort Worldwide Properties pride themselves on consistently giving the highest possible levels of service, delivered with passion, excitement and unrivalled industry knowledge.
They always make the viewing; purchasing and completion of any property purchase simple.
Their franchisees become local 'International Property Consultants' who are connected to Resort Worldwide Properties vast network of international properties, combining their knowledge and experience in order to find the property that suits the requirements of even the most discerning buyer.
What's included in the Franchise Package?
A first-year income expectation of over £50,000
A realistic return on Investment with just 1 sale
A comprehensive 2-day UK training program allowing you to be up and running within days, followed by a 12-week training program completed within your time frame and commitments
An opportunity for further residential training at their headquarters on La Manga Club in southern Spain
A complete business start-up pack including business cards, exhibition stands etc
Business email and all your social media accounts
Training on their bespoke estate agency CRM system, that literally manages your business
Training on how to set up and establish a successful Resort Worldwide Properties business
Involvement in local, National and International Property Exhibitions
Resort Worldwide Properties are seen regularly on Channel 4's 'A Place in the Sun'. Laura Hamilton, one of the key presenters has visited us on multiple occasions whilst filming
Sales lead generation from our international .com website
No future hidden franchising costs to worry about – they charge a one-off fee and nothing more
A life time franchise agreement – meaning there are no renewal fees

And that's not all...
The Resort Worldwide Properties team personally supports you through every step of the process, helping you to build an incredibly successful and profitable business.
The team has built their reputation and the franchise on trust, honesty and integrity, values that they all hold dear and that shape the very essence of the company and they will do everything in their power to ensure that this success continues through into every franchisee.
The next step
Request further information at the bottom of the page and you will receive a personal email and an introductory phone call from their dedicated Franchising Manager Tom McGregor. The email will include a copy of their Franchise Brochure which explains in detail how their unique and low-cost business model works.
There are territories available throughout the UK. In addition, there are key international territories available throughout the world.
Find out more about the Resort Worldwide Properties Franchise Opportunity and how you can run your own International Property Consultancy Business. Click below now!
What

Our Franchisees Say

Working with Resort is a great opportunity as the brand has a lot of heritage and offers a range of properties all over the world. The opportunity to be able to start a business combining two of my main interests as a new venture on my own but with a network of support is exciting and not something that comes along everyday!Marc Gates - Hampshire, UK

Becoming a franchisor for Resort Worldwide Properties was a very easy decision, the process was hassle free & financial investment was reasonable & affordable too. Wanting to have a company in the property sector for some time, I realised this was too good of an opportunity to not take with both hands. The training was precise & the continuing support has been very helpful too.Aumair Khalid - Birmingham, UK
Why

Choose Us

A first-year income expectation of over £50,000

A realistic return on Investment with just 1 sale

An international estate agency that has been in business for 33 years
Related

Franchise Categories
Related

Franchise Types