An exciting home based family-friendly

Media & Marketing franchise opportunity



Raring2go! is an exciting and long established home based family-friendly magazine and website business. The business has been operating since 2006 and now has a mature network of 45+ territories across the UK.
Raring2Go! magazines are produced four times a year and their websites and social platforms are dynamically updated frequently. You don't need a background in magazines or publishing to become a successful franchise owner as full training is provided.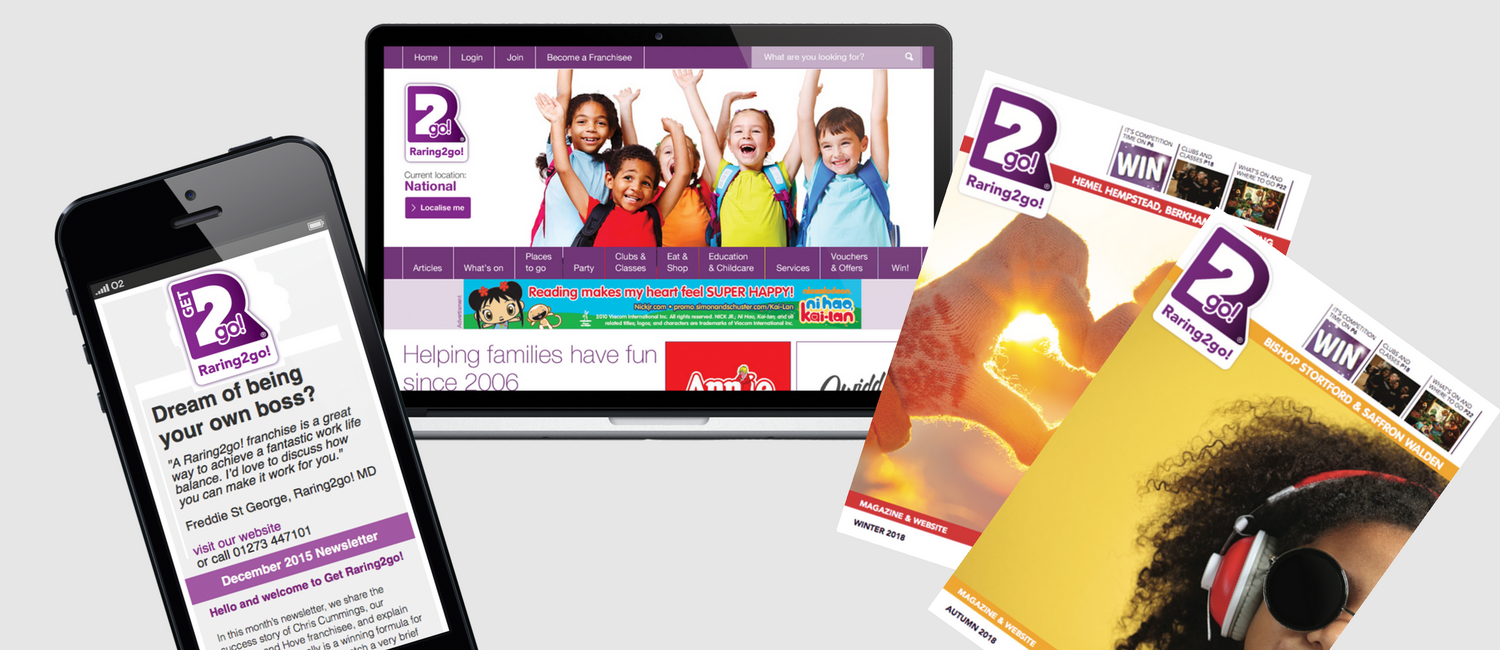 The Raring2go! Franchise opportunity:

You do need to be smart, hardworking and capable. Raring2go! are looking for natural conversation starters with an entrepreneurial streak who can sell highly targeted online and offline advertising and deliver a definitive local go-to guide for families with children in their local area.
A typical day will include telephone work speaking with current clients and nurturing new ones, face to face meetings and email correspondence with advertising clients for both print editions and their own area specific websites.
An average franchisee works circa 24 to 30 hours per week.
Raring2go! Franchisees will be required to:

Franchisees will also compile lists of local events and activities relevant and interesting to the target market of primary school children and their families.
To sell advertising to local businesses across all their platforms - ink on paper, pixels on screen and posts on social media.
To ensure a healthy balance between paid for advertising and interesting and engaging local feature content.
To liaise with designers to layout the magazines as per the flat plan and to ensure that local schools distribute the magazines to their pupils.
Produce, edit and feature their own content (although there is a great deal of material free of charge).
Flexible Working

Raring2go! is not part time but it is very flexible. Most franchisees are parents of school age children who want to maintain the flexibility of caring for their family whilst working on their business and earning an income.
Greater time input is required at the beginning of the journey with Raring2go! naturally, but in time, most of their franchisees are able to take nearly all of the school holiday time (13 weeks) off in order to have no childcare costs and spend time with their families.

Training:
Raring2go! provide full training in all aspects of their IT systems which include their bespoke Magazine Management System, Franchisee Management System, and website content management system for their website. They also train them in running the awards and using social media effectively for business. Focussed sales training is delivered by a trusted third party provider.
Raring2go! has implemented new training across sales, marketing and social media. They also stand out as their start up package is comprehensive and offers a genuine 'no working capital' required aspect. In essence they offer a 12 month cost free operating period in which franchisees establish themselves in their territories without the distraction or hindrance of overhead costs.
Raring2go! innovate and introduce new revenue generating opportunities such as the Raring2go! awards which see franchisees develop a generous uplift in revenue. Franchisees collaborate closely at local, regional and national level so there really is a collaborative team spirit to being a Raring2go! franchisee.
What is the investment?
A Raring2go! franchise costs £15,995 + VAT and comes with an all-inclusive start up package, so there really are no hidden costs.
With 14 years experience of operating Raring2go! successfully in the UK, the franchisor knows how tough starting out in business can be and how stressful the first year of operation especially can be.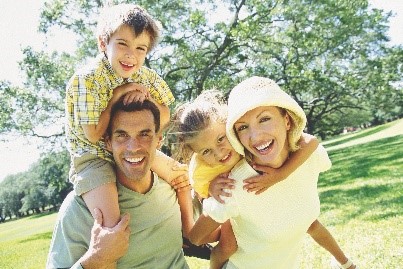 That's why they have committed to reinvesting over £10,000 of the purchase price fee straight back in to their new franchisee's businesses. Raring2go! are doing this by waiving all licence fees for the first 12 months and covering the print costs of the first four editions of a new franchisee's magazine.
This means that for the first 12 months of trading, new franchisees can focus 100% on building their business, raising awareness locally, developing relationships with new accounts and making money… without the burden or distraction of invoices from head office.
Funding
Raring2go! have established excellent relationships with the leading franchise banks. This means that subject to a would be franchisee satisfying the banks own terms and conditions, they will lend up to 75% of the purchase price.
Find out more about Raring2go! and running your own Magazine and Website Business. Click below now!
What

Our Franchisees Say

I have achieved so much in my confidence, building friendships, getting out into networking groups. If you're thinking of working for yourself, to have a great job opportunity that is flexible around your family and lets you still do everything you need to do for your family then Raring2go! is for you.guidance and "hands on" help Raring2go! offer is amazing.Kiri St George Editor Raring2go! - Worthing

I'm proud to be part of the Raring2go! national family and love what I do. Every day brings something new and we not only help local families have fun and make the most of the local area but we help local businesses reach those families, helping our local areas thrive. What's not to love about that? #Raring2go!Victoria Withy Editor Raring2go! - Aberdeen City & Shire

I was really struggling to find the right work life balance in my last job. Raring2go! has turned out to be the perfect answer. It really couldn't have gone any better. I was worried that I didn't have the right experience, especially sales experience, but the support, guidance and "hands on" help Raring2go! offer is amazing.Vicky Norman Editor Raring2go! - Sunderland
Why

Choose Us

Exceptional all inclusive Start up Package

A supportive franchisor who works in partnership with the franchise network

An enviable life / work balance
Related

Franchise Categories
Related

Franchise Types