Carpet Cleaning Franchise
Run your own Carpet Cleaning Franchise with a marketing leading business!
Enviro Clean is one of the newest and most exciting franchise opportunities in the UK and Ireland, doubling their franchise operation year on year since 2020. They are currently looking for ambitious and driven people to join them and share their growth and success for many years to come.
There is massive demand for their services, cleaning is a huge industry and Enviro Clean believe they have the best offering, giving their customers great instant and long term benefits.
Most people vacuum carpets on a fairly regular basis, doing this as part of their household cleaning routine to keep up the appearance of their home removing any unwanted dust, fluff, pet hair and dirt or to increase the longevity of the carpet. However, beyond these reasons they may not give much thought to the additional benefits carpet cleaning and restoration offers.
With Enviro Clean's market leading advertising approach they educate potential clients of the full benefits their service offers beyond dirt removal and the instant visual impact a customer will experience.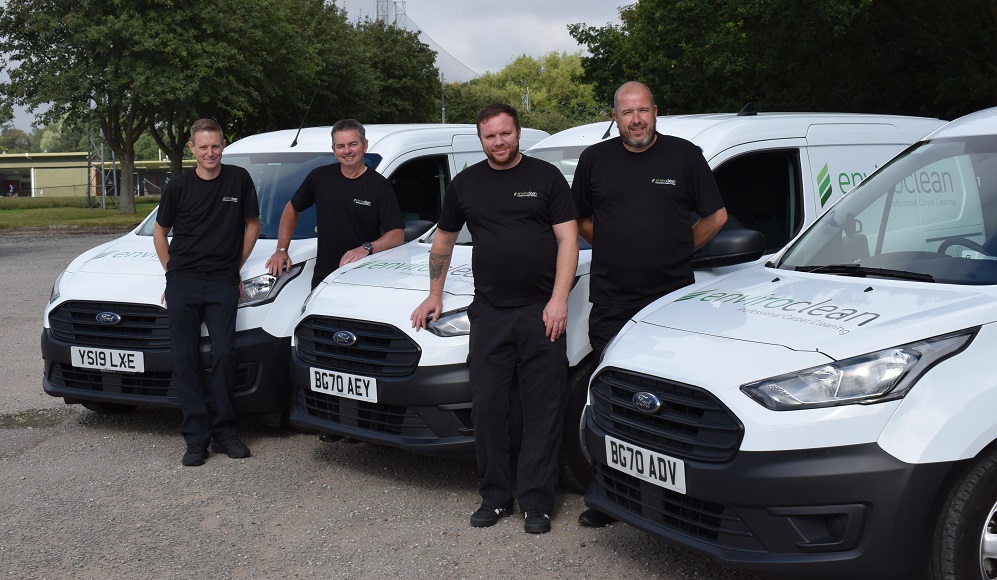 The Enviro Clean Carpet Cleaning Franchise:
Enviro Clean Franchisees clean and protect carpets, upholstery and leather furniture in homes and businesses across the UK and Ireland. Every home and business is a potential customer.
Homeowners and tenants
Offices
Pubs
Care Homes
Cruise Lines
Schools
Councils
Shopping Centres

Landlords
Cinemas
Restaurants
Hotels
Housing Developers
Day nurseries
Football Clubs
As a franchisee, your role is to get the word out and the brand recognised in your local area, offer quotations (95% are done remotely and there is no need to visit beforehand), listen to what the client wants, present Enviro Clean's cleaning methods and costs, then agree a convenient time slot to come and carry out the clean. There is no hard sell or tricks involved, just a good honest chat about what you can offer.
After the induction training, Enviro Clean's industry leading marketing set up will ensure you get off to a flying start. With their help in supplying work, many new franchises turn over up to £2,000 in their first week.
The recurring nature and growth of the Enviro Clean business model means that your revenue and profit can grow year-on-year. This means a target of £144,132* turnover in your third year is achievable.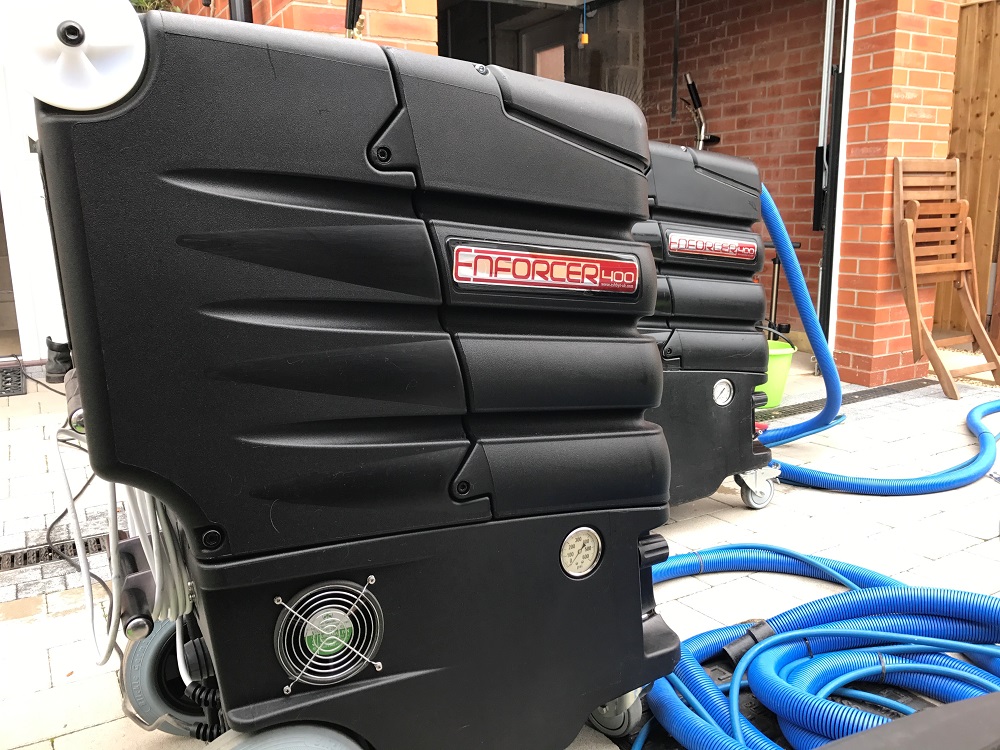 Training and Support:
Enviro Clean fully understand that many franchisees won't come from a sales and marketing background and so may not be comfortable with sales at the start, luckily this was their background for 15 years before Enviro Clean which gives you a huge advantage over the rest of the industry. Enviro Clean's approach will give you the confidence from day one and customers will value your honest advice about the services.
You will receive 5 days induction training which includes 4 days on the job training giving you real experience. You will be fully trained on the tried and tested ways they use to make the greatest number of sales in the most natural and comfortable way as well as the skills to operate equipment until competent.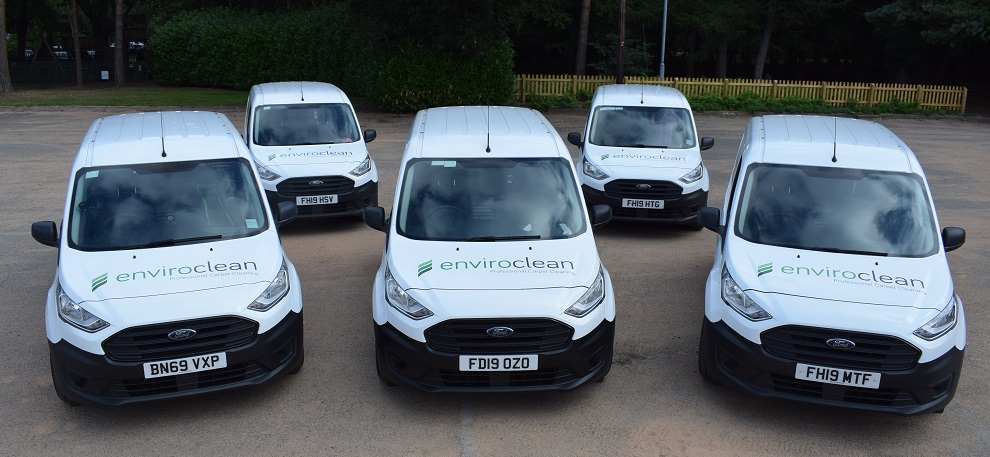 Why choose Enviro Clean?
Cleaning is one of the biggest industries in the world and is no different in the UK, having a market size of £5.35 billion in 2023 and growing 5.7% a year. Enviro Clean are already the most used carpet and upholstery cleaning service in the UK and are still growing rapidly. Their offering is better on so many levels and is used by over 25,000 domestic customers every year as well as some of the biggest companies and establishments in the UK and Europe including Saga Cruises, Holiday Inn, Double Tree by Hilton, Glen Turner Company, UCEM, Trinity Housing Association, Gap Personnel, many schools and local councils.
The middle of 2021 saw a massive increase in the commercial carpet and upholstery cleaning they carry out and has been growing month on month ever since.
The Investment:
The franchise fee to run your own Enviro Clean Carpet Cleaning Franchise is £12,495+VAT.
Enviro Clean has some of the lowest start-up costs for a franchise of its kind. The total amount of investment is the same regardless of location. Franchisees will receive a comprehensive franchise package including; a 5 year contract and all the machinery, equipment, launch marketing, business set up, documentation and training that you will need to start trading successfully.
Find out more about Enviro Clean and running your own Upholstery and Carpet Cleaning Franchise.
Click below now!
* Full breakdown of the business projections are provided in the Franchise Brochure
What

Our Franchisees Say

I originally looked at a number of franchise opportunities before choosing Enviro Clean, mainly because of the high level of support they offered and desire to be the best it made it an easy decision to join…None I had seen before had the level of passion and experience to draw upon, along with the reputation for ethical franchising and trading.Toby Horrigan - Bedfordshire Franchise

've always been interested in starting my own business and the decision was forced upon me when I was made redundant in 2020. Having spoken to the people involved at Enviro Clean there was minimal risk as there was no big franchise joining fee and everything was very open and transparent.Malcolm McAtear - Lothian area of Scotland Franchise

I love the business, everyday is different, we get to visit some great places and nothing beats the results and look on customers faces. Just the pace of the business and how it is run is a credit to the team.Phil Wilson - Merseyside Franchise
Why

Choose Us

Full equipment & kit

Use of trusted & recognised branding

Initial & ongoing contracts obtained for you
Related

Franchise Categories
Related

Franchise Types